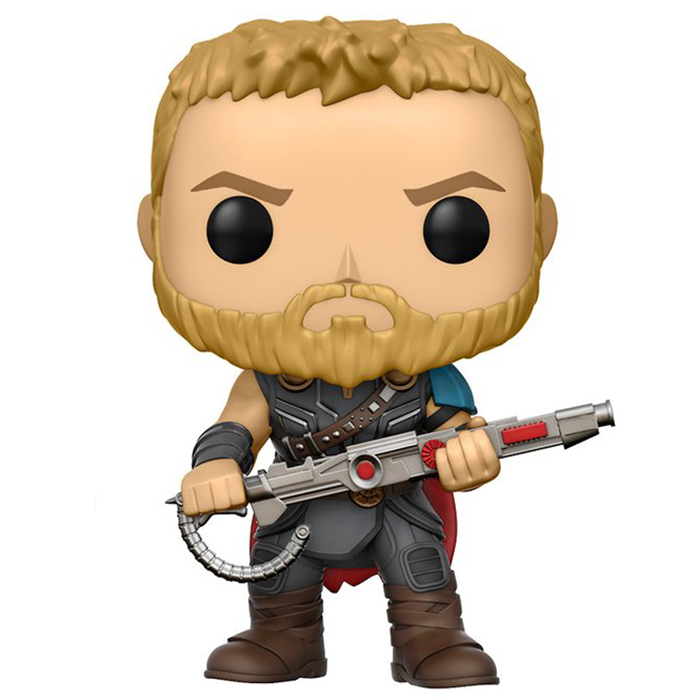 Figurine Thor (Thor Ragnarok)
Thor combat la fin du monde
Thor est le héros de Thor Ragnarok, le troisième opus cinématographique de la saga Thor inspiré des comics Marvel du même nom. Dans cet épisode, Asgard a été attaquée par la puissante Hella et Thor se retrouve privé de son pouvoir et prisonnier sur une planète lointaine où il est contraint de devenir gladiateur. Alors qu'il cherche tous les moyens possibles de retourner sur Asgard pour tenter de vaincre Hela et l'empêcher d'accomplir Ragnarok, la fin du monde dans la civilisation nordique, il se retrouve face à un combattant inhabituel : Hulk, son ami du temps où il faisait partie des Avengers sur Terre. Va-t-il réussir à faire appel au Bruce Banner se cachant à l'intérieur d'Hulk pour l'aider à sauver sa planète et sa civilisation ?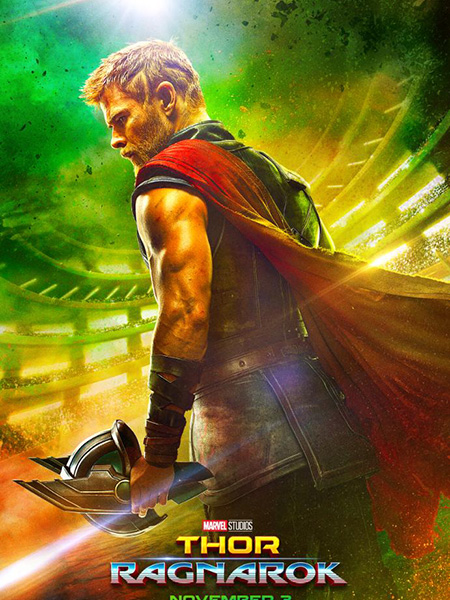 Enfin un nouveau Thor
Si jusque là toute les figurines du personnage pour Thor et Avengers se ressemblaient beaucoup, cette nouvelle figurine nous montre enfin un Thor très différent. Devenu gladiateur, Thor s'est coupé les cheveux assez courts avec quelques motifs sur les côtés qui rappellent plus des coupes vikings « modernes » et il porte en revanche toujours une petite barbe blonde. Au niveau du corps, le film ayant subi le même traitement années 80 que Guardians Of The Galaxy, sa tenue est moins sobre et uniforme que celle des précédents films. Sa tenue est toujours principalement grise mais avec de nombreux détails de protection aux genoux ou sur les poignets. Avec cela, il porte des bottes marrons et on devine un reste de sa cape rouge ainsi qu'une protection d'épaule bleue à gauche. Enfin, il tient dans ses mains une arme futuriste métallique tout droit sortie d'un film de science-fiction des années 80.