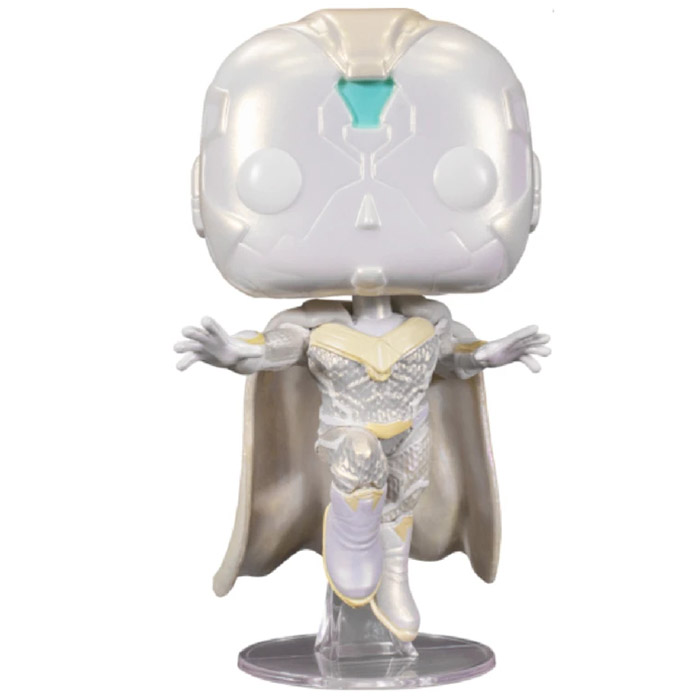 Figurine The Vision glows in the dark (WandaVision)
La figurine Funko Pop The Vision glows in the dark (WandaVision) vous intéresse ?

Vérifier la disponibilité sur

Un nouveau Vision
The Vision est une nouvelle version du personnage de Vision créé par le gouvernement américain dans le but dans faire une arme et notamment de combattre Wanda Maximoff dans la série WandaVision. Cette série se déroule après les évènements d'Avengers Infinity War et Endgame et Wanda a du mal à accepter la mort de Vision. Quand elle se rend dans la ville où Vision avait acheté un terrain pour qu'elle y construise une maison, sa tristesse devient trop forte et ses pouvoirs lui font créer un monde inspiré des séries qu'elle regardait quand elle était enfant et dans lequel elle est heureuse, mariée à Vision et a deux enfants. Mais pour cela, elle prend aussi le contrôle des habitants de la ville pour qu'ils fassent partie de son monde imaginaire. L'agence gouvernementale SWORD qui avait gardé le corps robotique de Vision en construit une nouvelle version programmée pour la tuer elle et la version de Vision qu'elle a re-créée. Mais l'autre Vision va finalement parvenir à le convaincre de les aider.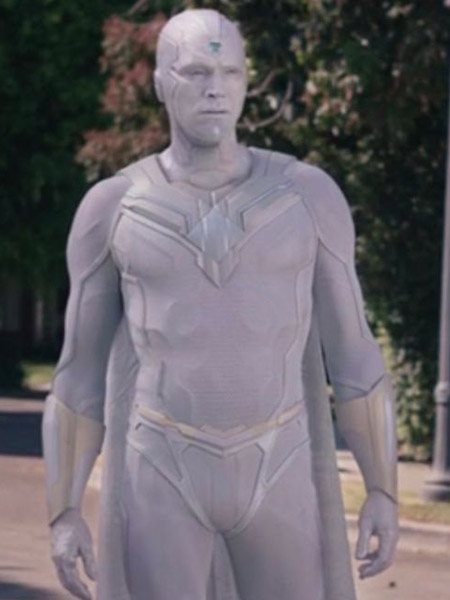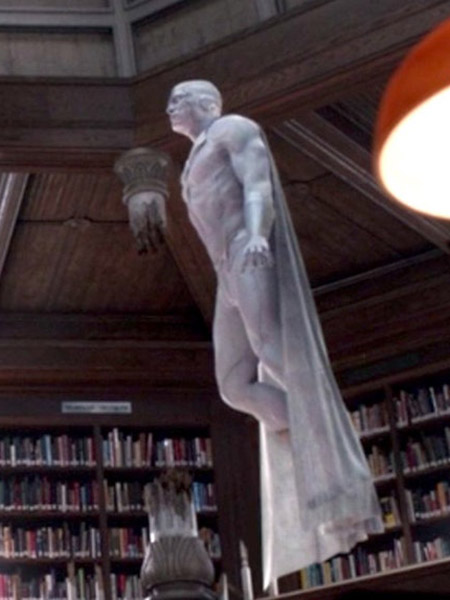 Une version brillante
Vision est ici représenté en version glows in the dark avec certaines parties de son costume et de ses bottes qui brillent dans le noir. Il est représenté en vol sur un socle en plastique transparent. Son costume est tout blanc et moulant avec une sorte de texture d'écailles. Il a une jambe pliée vers l'avant et les bras ouverts et tendus vers l'avant. Au niveau de la tête, il est aussi tout blanc et on reconnait les traits qui mélangent peau humaine et parties robotiques. Enfin, on retrouve une lumière bleue au niveau du front.