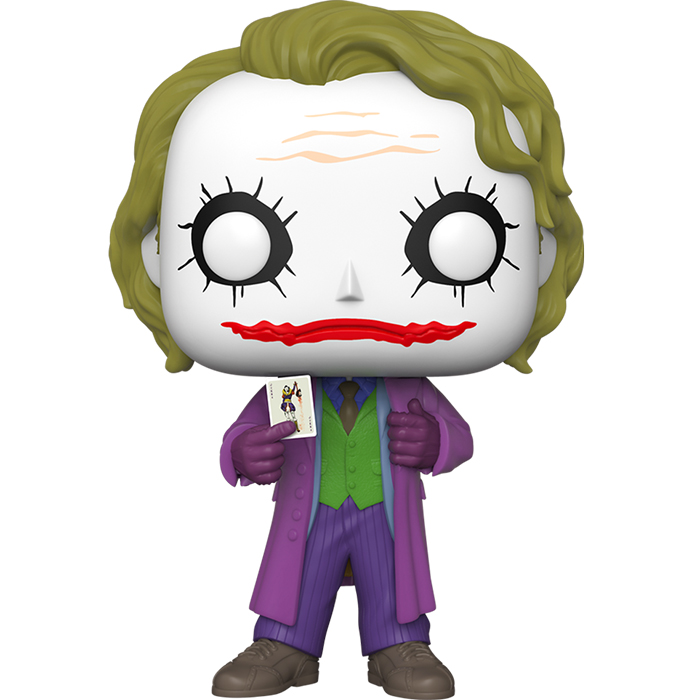 Figurine The Joker Supersized (The Dark Knight)
La figurine Funko Pop The Joker Supersized (The Dark Knight) vous intéresse ?

Vérifier la disponibilité sur

Un mystérieux vilain
Le Joker est l'un des plus célèbres méchants de l'univers DC. C'est le principal méchant du film The Dark Knight, le premier de la fameuse trilogie de Christopher Nolan racontant une nouvelle version de l'histoire de Batman. Dans ce film, le Joker a un passé mystérieux qui n'est jamais raconté. Même les fameuses cicatrices lui donnant ce sourire inquiétant ne sont pas vraiment expliquées puisqu'il donne plusieurs versions selon à qui il parle. Dans le film, alors que Batman s'est allié avec Harvey Dent, le nouveau procureur pour nettoyer la ville du crime, le Joker se met à attaquer la pègre et tuer des gens, son but semblant être simplement de semer le chaos dans la ville. D'autre part, il semble particulièrement hostile envers Batman, insistant sur le fait qu'il continuerait à tuer une personne tous les jours tant que ce dernier n'aurait pas révélé sa véritable identité.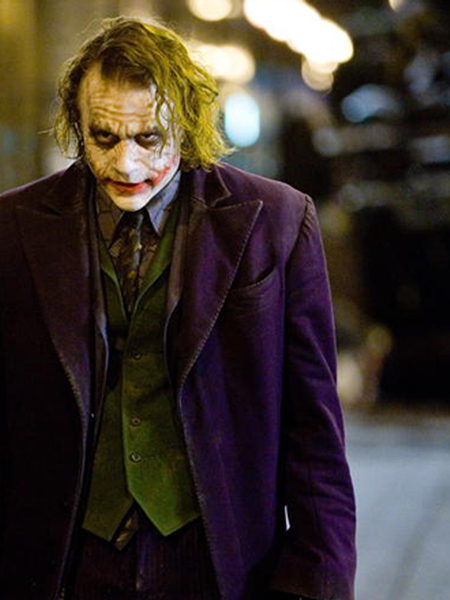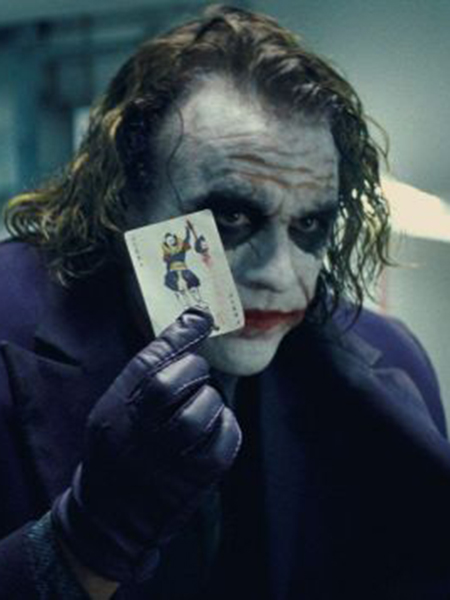 Un physique inoubliable
Pour ce personnage culte, Funko a ici représenté Le Joker en version super sized de 25 cm. On retrouve la tenue colorée qu'il porte pendant tout le film. Il porte un pantalon violet à fines rayures avec un élégant veston vert et une cravate. Par dessus, il porte un long manteau d'un violet plus clair ainsi que des gants assortis. Dans l'une de ses mains, il tient une carte à jouer avec le personnage du joker. Enfin, au niveau de la tête, on retrouve ses cheveux verts mi-longs ainsi que son visage très blanc, ses yeux cerclés de noir et les cicatrices autour de sa bouche.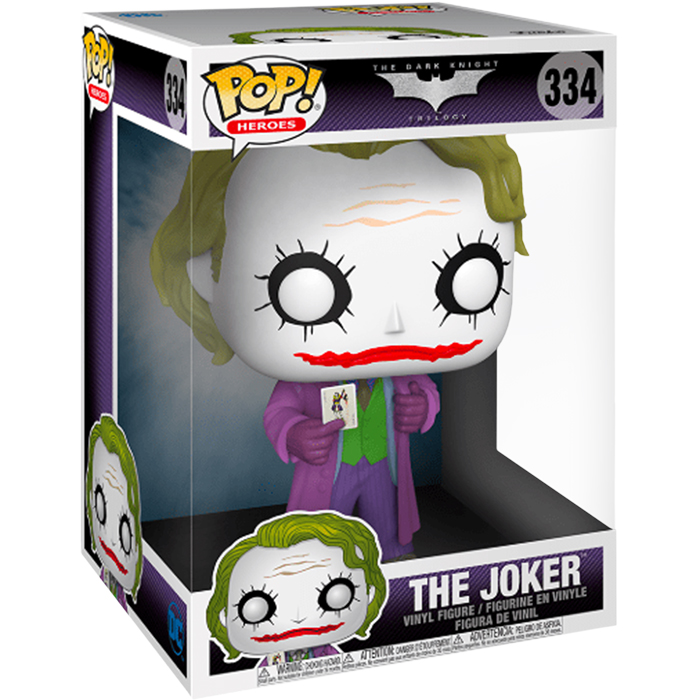 La figurine Funko Pop The Joker Supersized (The Dark Knight) vous intéresse ?

Vérifier la disponibilité sur

Trouvable également ici :

29.93 €
Voir l'offre