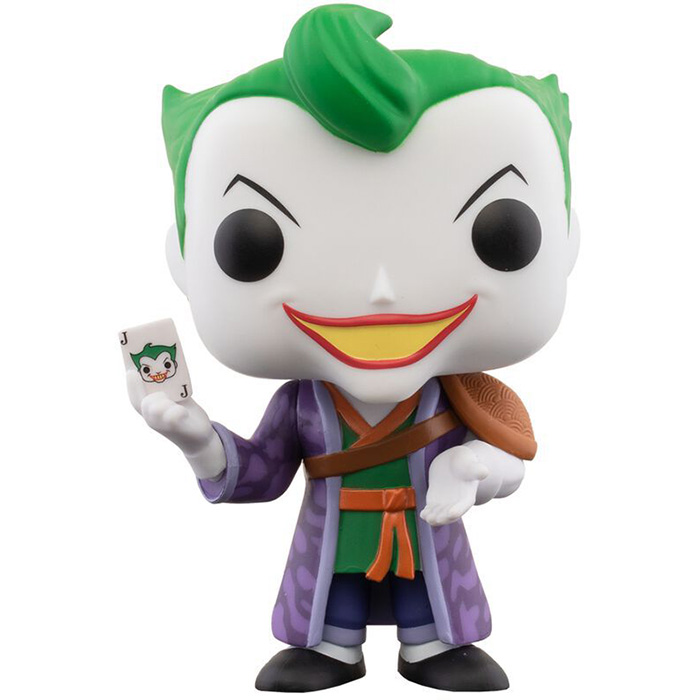 Figurine The Joker Imperial Palace (DC Comics)
La figurine Funko Pop The Joker Imperial Palace (DC Comics) vous intéresse ?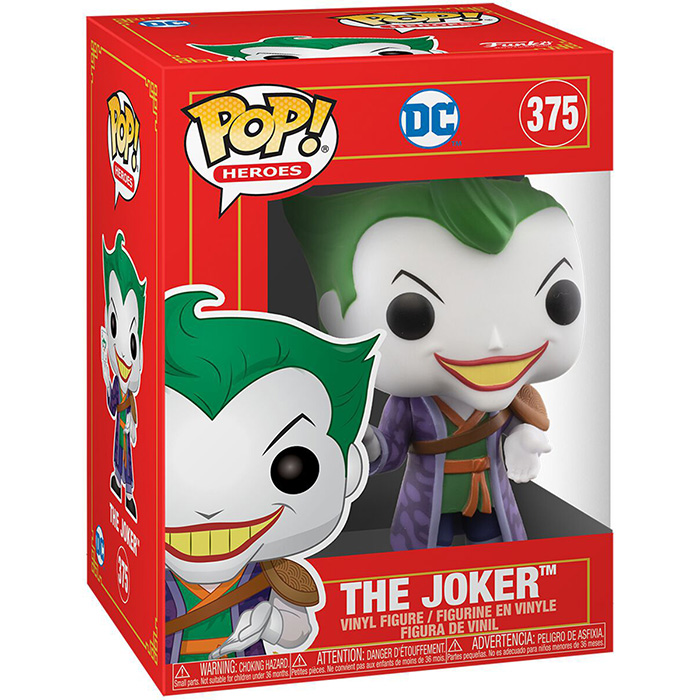 Vérifier la disponibilité sur

Le criminel farceur
Le Joker est l'un des méchants les plus célèbres de l'univers DC Comics et de Gotham City. Selon les différentes versions, son origine story est différente mais dans tous les cas c'est un criminel qui se lance dans le crime principalement pour le plaisir de semer le chaos. Il s'inspire du personnage du Joker des jeux de cartes pour commettre ses crimes comme des farces. Son sourire est prolongé par deux grandes cicatrices sur les côtés de sa bouche et il existe plusieurs versions de l'origine de celles-ci. Il l'aurait fait par solidarité avec sa femme ou les aurait lors dans un accident où il tomba dans une cuve d'acide. Etant psychopathe, il a aussi fait un séjour en hôpital psychiatrique où il a rencontré Harleen Quinzel qui deviendra par la suite Harley Quinn.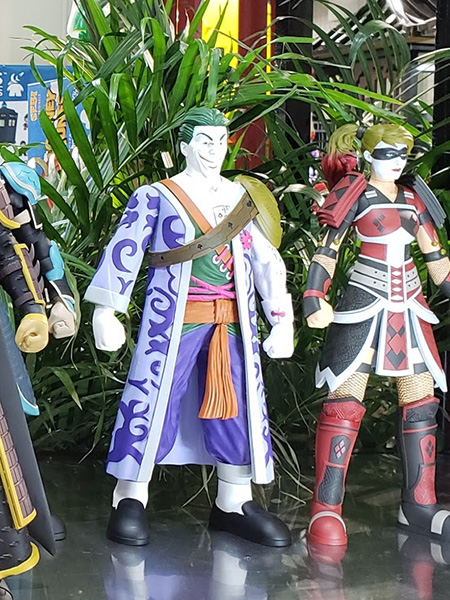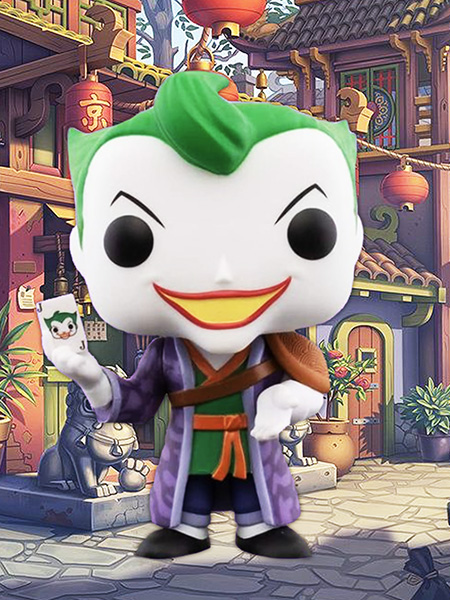 Le joker garde du palais
Pour cette nouvelle série de figurines, Funko ne s'est pas inspiré d'une figurine existante mais a créé des figurines en collaboration avec le palais impérial chinois. Le Joker est ici habillé comme l'un des gardes des archives du palais. Il porte une tunique verte avec une ceinture marron ainsi q'un long kimono violet assorti à son pantalon pour coller aux couleurs du Joker malgré ce style résolument différent. Il porte aussi un protège épaule en cuir gravé qui s'accroche en travers du torse.