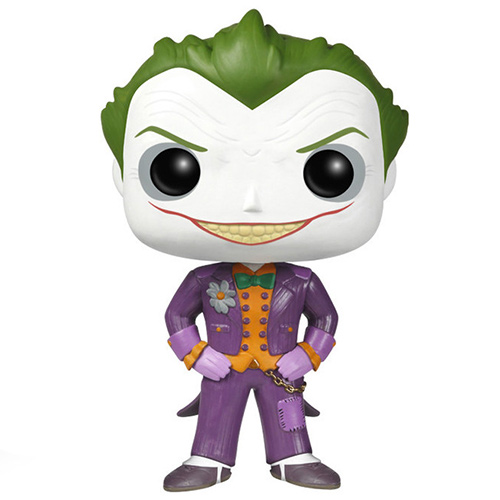 Figurine The Joker (Batman Arkham Asylum)
La figurine Funko Pop The Joker (Batman Arkham Asylum) vous intéresse ?

Vérifier la disponibilité sur

Le joker du Joker
Le Joker est un personnage du jeu video Batman Arkham Asylum. Suite à un incendie à la prison de Gotham City, le Joker, sa bande et de nombreux autres criminels sont transférés à l'asile d'Arkham. Grâce à l'aide d'Harley Quinn, ils vont réussir à s'en échapper et ce sera donc la mission de Batman de les rattraper et les remettre en prison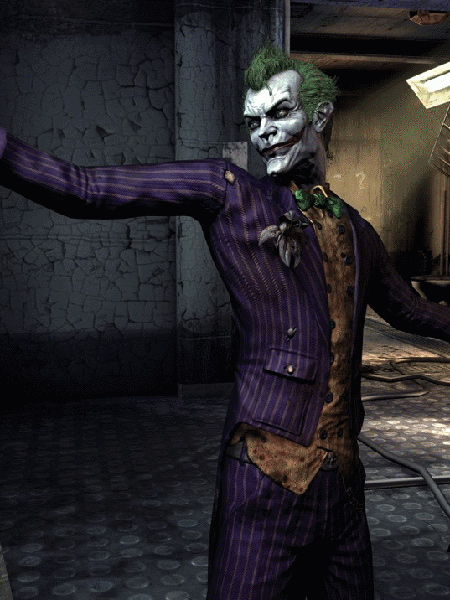 Un joker classique
Dans ce jeu video, le Joker a un style assez classique proche de celui qu'il a dans les comics. On retrouve bien ce fameux costume violet aux nombreux détails colorés inspiré du personnage du joker des jeux de cartes. On retrouve aussi bien sûr ses fameux cheveux verts et pour une fois Funko a bien sûr ajouté une bouche à la figurine pour qu'il garde son grand sourire légendaire.