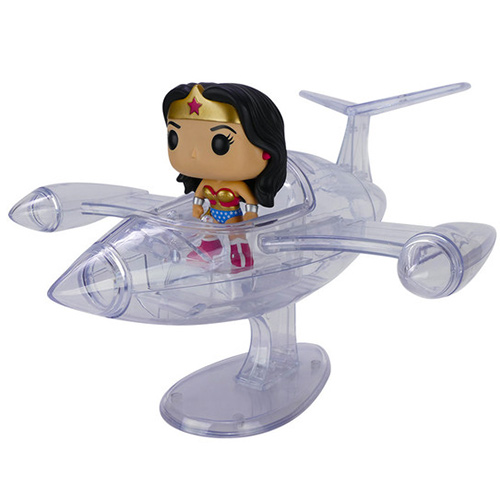 Figurine The Invisible Jet (Wonder Woman)
La figurine Funko Pop The Invisible Jet (Wonder Woman) vous intéresse ?

Vérifier la disponibilité sur

L'avion invisible
Wonder Woman, de son vrai nom Diana Prince, est l'une des super-héroines les plus connues du monde des comics. C'est une demi-déesse sculptée dans l'argile par sa propre mère et dotée de pouvoir par les dieux de l'Olympe. Son entrainement par les amazones fait aussi d'elle une princesse guerrière. Le personnage fût créé pendant la seconde guerre mondiale où elle combattit les nazis et d'autres super-méchants. En plus de sa force physique, de sa résistance et de ses capacités au combat, elle possède un arsenal de technologie comme le lasso de vérité, sa tiare projectile ainsi que ses bracelets indestructibles. Si par la suite, elle parvient à voler par elle-même, elle a au début besoin d'un moyen de se déplacer et c'est là qu'intervient l'avion invisible. Celui-ci lui permet d'atteindre une vitesse supersonique sans aucun risque d'être détectée.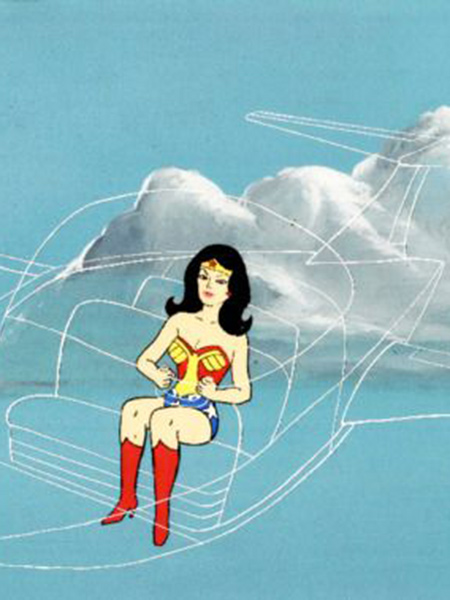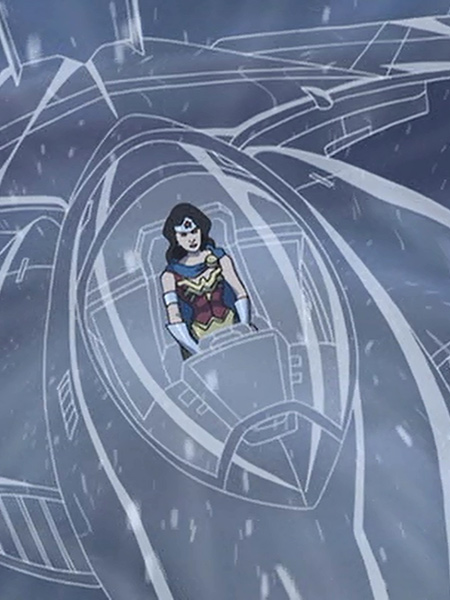 Wonder Woman et son avion transparent
Comme dans les comics, le fameux jet invisible a l'allure d'un avion rétro de la seconde guerre mondiale. Il est ici réalisé intégralement en plastique transparent afin de donner la sensation d'invisibilité. Il est posé sur un socle qui le surélève afin de donner la sensation de vol. Comme toutes les rides, ce jet est ouvert sur le dessus afin de pouvoir y poser une figurine. Dans ce cas précis, c'est bien sûr Wonder Woman. Elle porte sa tenue classique de super-héroine avec son bustier rouge et bleu à étoiles, décoré d'un aigle doré. Elle porte bien sûr ses fameuses bottes rouges, ses bracelets et sa tiare dorée à étoile rouge. Au niveau de la tête, on retrouve bien sûr aussi ses longs cheveux bruns.