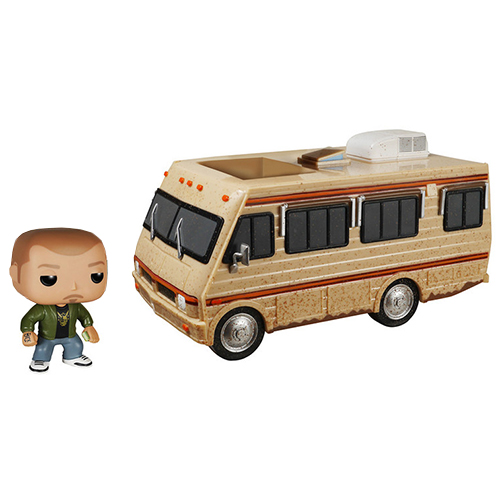 Figurine The Crystal Ship (Breaking Bad)
La figurine Funko Pop The Crystal Ship (Breaking Bad) vous intéresse ?

Vérifier la disponibilité sur

Le laboratoire de crystal meth
Breaking Bad est une série télévisée qui raconte l'histoire d'un professeur de chimie de lycée, Walter White, qui se retrouve à fabriquer et vendre de la drogue. En effet, au début de la série, celui-ci apprend qu'il souffre d'un cancer à priori incurable. Afin de mettre sa famille à l'abris après sa mort, il décide donc de mettre à profit ses connaissances en chimie pour commencer sa production de drogue et plus particulièrement de Crystal Meth. Pour trouver des fournisseurs et des clients, il va faire appel à Jesse Pinkman, l'un de ses anciens élèves qui a déjà eu des histoires de drogue. Ils vont donc décider de créer leur laboratoire dans un vieux van d'occasion qu'ils installeront en plein milieu du désert du Nouveau-Mexique.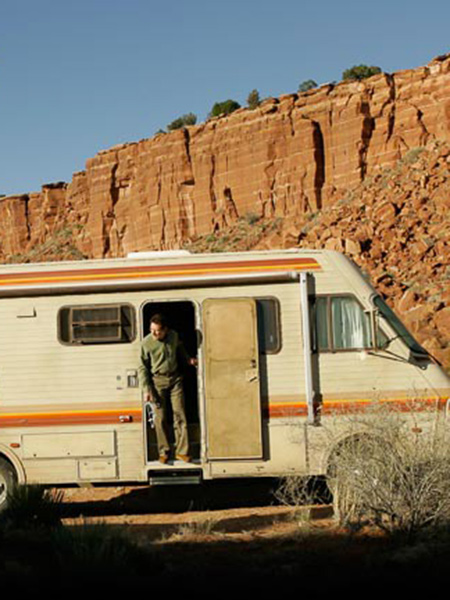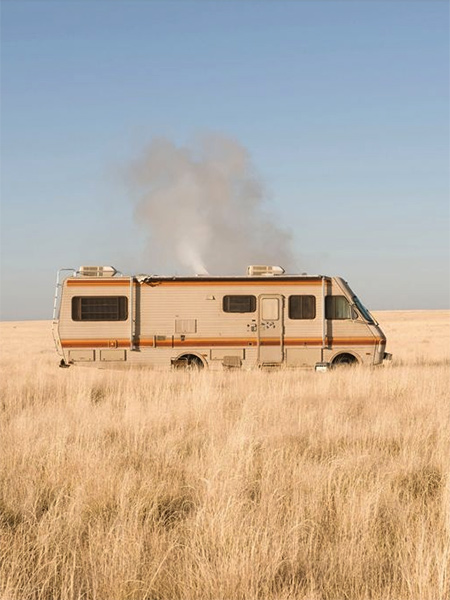 Un van qui ne paie pas de mine
Walter White et Jesse Pinkman choisissent ce van afin de passer inaperçu et de donner l'impression qu'il soit juste abandonné dans le désert. On retrouve donc bien cette couleur beige et cette forme bien carrée. Les bandes oranges et rouges sont elles aussi bien représentées. De nombreux détails sont joliment reproduits sur ce van : les rétroviseurs, les fenêtres, la trappe d'évacuation sur le toit ou bien encore ces éclaboussures de boue et de poussière sur tout le bas du véhicule. Un carré est découpé sur le toit de la voiture afin de pouvoir y poser un personnage. C'est ici une figurine de Jesse Pinkman qui est vendue avec le van. On peut apercevoir son blouson vert, son t-shirt noir et sa coupe de cheveux caractéristique. Mais rien de vous empêche d'acheter l'une des nombreuses autres figurines de la série pour l'y placer.