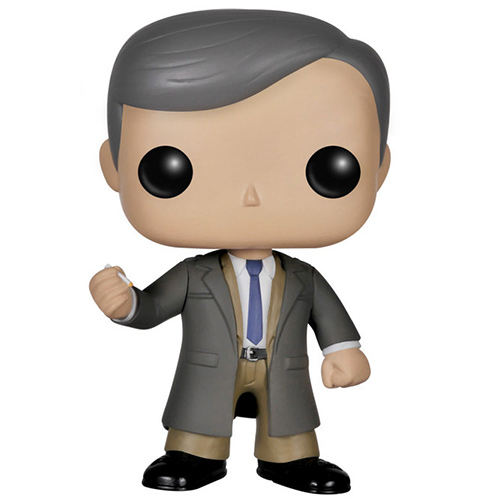 Figurine The Cigarette Smoking Man (The X-Files)
La figurine Funko Pop The Cigarette Smoking Man (The X-Files) vous intéresse ?

Vérifier la disponibilité sur

Le chef des conspirateurs
The Cigarette Smoking Man est un personnage important de la série fantastique culte des années 90 : X-Files. Cette série raconte l'histoire de deux agents du FBI assignés au service des affaires non classées (ou X-Files) qui traite les histoires étranges en cours ou anciennes n'ayant jamais pu être résolues. Alors que Dana Scully, scientifique de formation, y a été assignée et reste très sceptique, Fox Mulder, son partenaire, a choisi d'y travailler et se tourne le plus souvent vers les théories les plus surnaturelles. Il a choisi de travailler au FBI, et dans ce service en particulier, car sa jeune soeur a disparu quand il était enfant et il reste persuadé qu'elle a été enlevé par des extra-terrestres. Le "Cigarette Smoking Man" (ainsi qu'il est crédité dans la série çar on ne connaît jamais son vrai non) est un agent du FBI haut placé et assez mystérieux. Il fait son apparition dès la première saison et semble surveiller de près les activités de l'agent Mulder. A plusieurs reprises, il mettra sa vie en danger pour l'empêcher d'en savoir trop sur les complots gouvernementaux qui semblent entourer de nombreuses enquêtes des affaires non classées. Mais il arrivera aussi qu'il apporte une certaine aide au duo d'agent et l'on finira par apprendre que le mystérieux agent est lié de très près à la famille de Fox Mulder. Le "Cigarette Smoking Man" est appelé ainsi car on ne le voit pour ainsi dire jamais sans une cigarette de la marque Morley (marque fictive dont le packaging est clairement inspiré de Marlboro).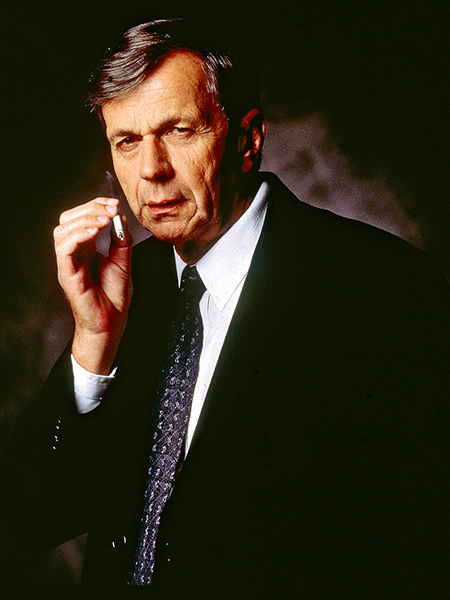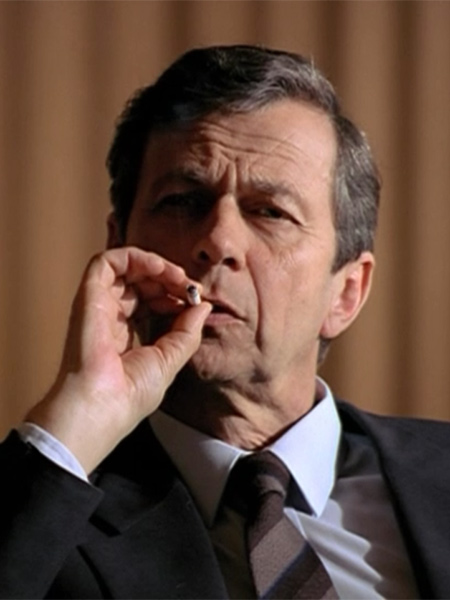 Un homme ordinaire
Si le style de Mulder et Scully a grandement évolué au cours des saisons, suivant l'évolution de la mode, celui de "l'homme à la cigarette" n'a lui presque jamais changé, au point qu'on aurait du mal à faire la différence entre une photo de la saison 1 et une de la saison 9. Il porte toujours des costumes de couleur neutre (gris, noir, marron ou beige) à la coupe classique comme on peut le voir sur cette figurine. Il porte aussi toujours un imperméable de couleur sombre, gris ou noir. L'idée est que l'allure du personnage soit la plus ordinaire possible pour contraster avec l'importance de son rôle au gouvernement. Comme son "nom" l'indique, ce personnage n'est quasiment jamais vu sans une cigarette à la main et Funko n'a bien sûr pas oublié de représenter ça. Enfin son visage est tout ce qu'il y a de plus classique mais ses cheveux gris avec cette mèche caractéristique rendent le personnage particulièrement reconnaissable.