Figurine The Brain (Pinky and The Brain)
La figurine Funko Pop The Brain (Pinky and The Brain) vous intéresse ?

Vérifier la disponibilité sur

Le cerveau de l'opération
The Brain (Cortex en français) est l'un des deux personnages principaux de la série animée Pinky and The Brain (Minus et Cortex en français). D'abord rencontré dans le dessin animé Les Animaniacs , ces deux souris de laboratoire n'ont qu'un but dans la vie, s'échapper de leur cage pour obtenir la domination du monde. Alors que Pinky est particulièrement idiot et se contente de suivre les plans de The Brain, The Brain est comme son nom l'indique le cerveau de ce petit duo. Il est très intelligent mais aussi complètement mégalomane et toujours grincheux, surtout que ses plans se retrouvent perpétuellement à échouer pour des raisons farfelues.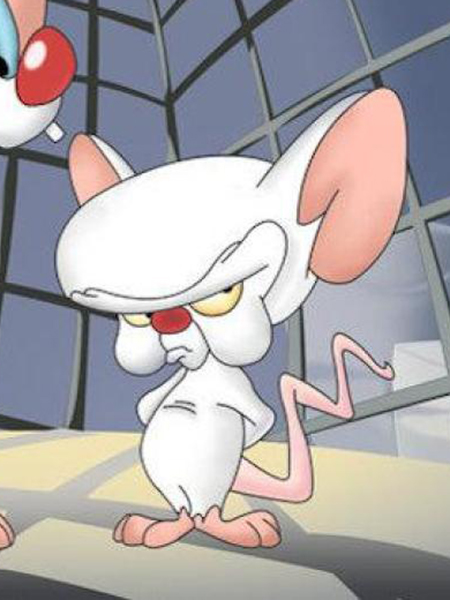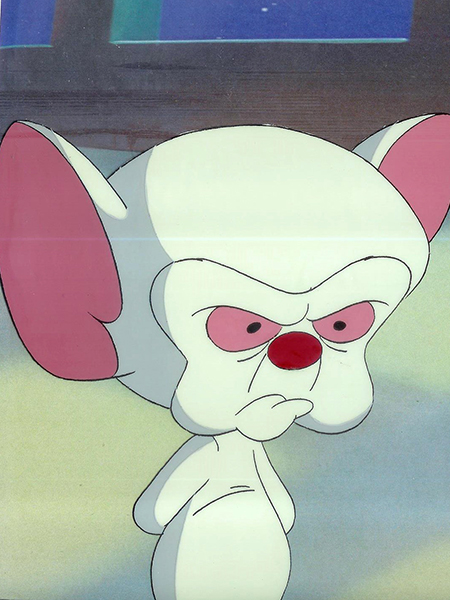 Une souris grincheuse
Comme dans la série, Cortex a ici été représenté avec son air grincheux. Il a son gros nez rouge, ses yeux un peu ridés et ses sourcils complètement froncés sur une tête particulièrement grosse qui sous-entend un cerveaux surdéveloppé. Il se tient debout, les mains dans le dos et la queue en zig zag. Enfin, comme son compère Pinky, il a de très grandes oreilles roses dont les proportions sont particulièrement exagérées.