Figurine Stitch with Ukulele (Lilo & Stitch)
La figurine Funko Pop Stitch with Ukulele (Lilo & Stitch) vous intéresse ?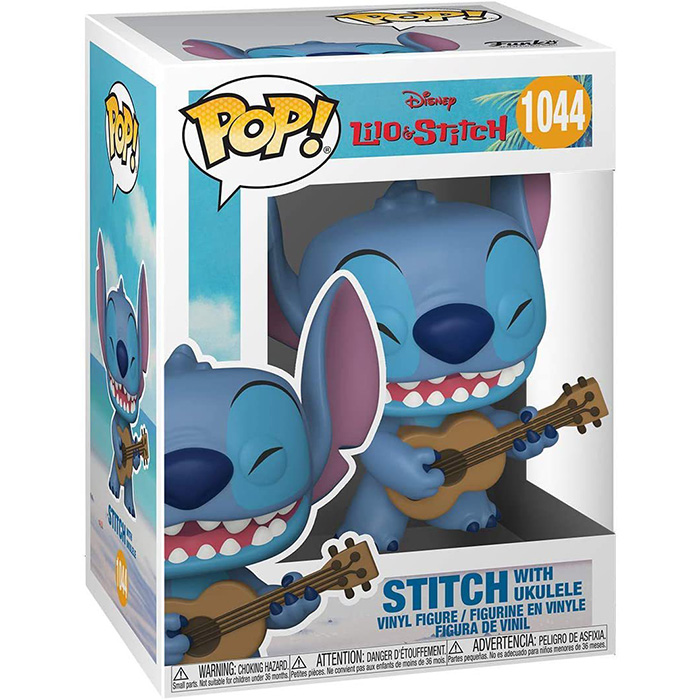 Vérifier la disponibilité sur

Un chien talentueux
Stitch est le fameux héros du dessin animé Lilo et Stitch des studios Disney se déroulant à Hawaii et racontant l'amitié entre une petite fille et une créature extra-terrestre. Stitch a été créée en laboratoire pour faire de lui une créature méchante, très forte et très intelligente. Lors de son transfert vers une planète déserte où il devait vivre en exil, il s'échappe et s'écrase à Hawaii. Lilo, vivant avec sa soeur Nani depuis la mort de leurs parents, l'adopte en le prenant pour un chien. Ce dernier joue le jeu pour échapper à ses poursuivants. Mais Lilo va vite se rendre compte de son caractère destructeur et tenter de lui apprendre à mieux se comporter. Elle va lui apprendre la musique et beaucoup d'autres choses et, contre toute attente, Stitch va finalement s'attacher à cette petite famille brisée.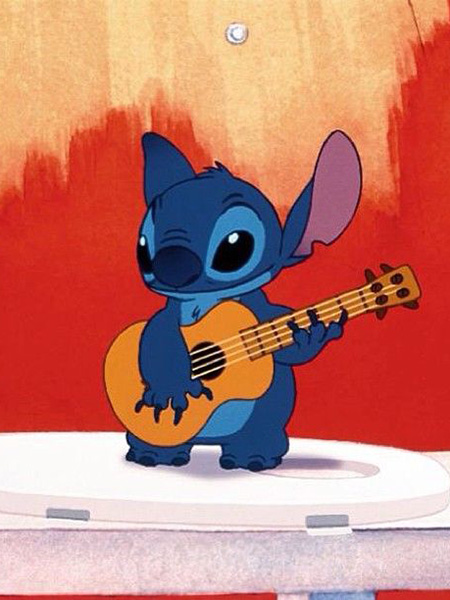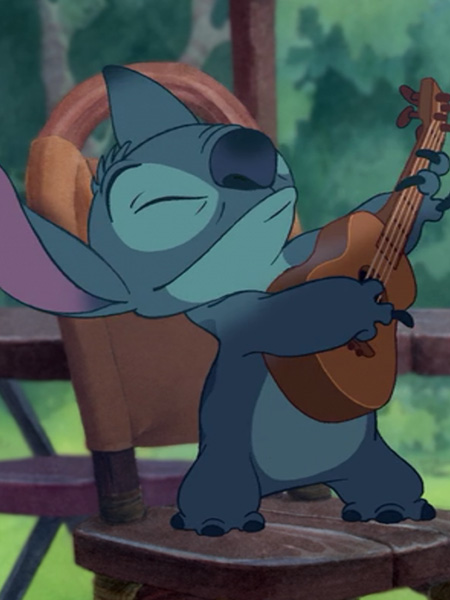 Un amoureux de la musique
Stitch est ici représenté en train de jouer du ukulele comme on peut le voir dans la scène de fin du film. Il se tient debout sur ses pattes arrières et on retrouve bien son corps bleu avec des pattes griffues qu'il a légèrement modifié pour ressembler un peu plus à vrai chien. Il tient le ukulele marron entre ses deux pattes avant. Au niveau de la tête, il arbore un large sourire aux dents pointues et ses grandes oreilles sont pointées vers le haut pour accentuer la joie sur son visage.