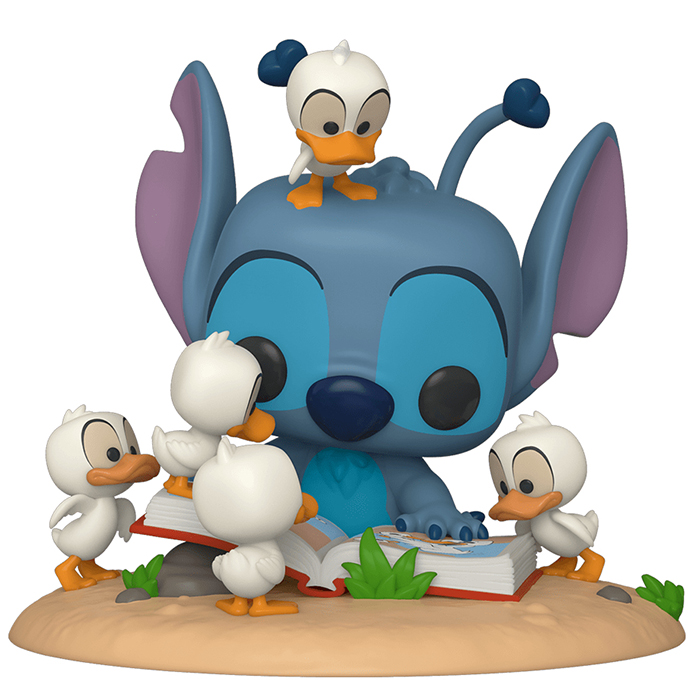 Figurine Stitch with Ducks (Lilo Et Stitch)
La figurine Funko Pop Stitch with Ducks (Lilo Et Stitch) vous intéresse ?

Vérifier la disponibilité sur

Une nouvelle famille
Stitch est l'un des fameux héros du dessin animé de Disney Lilo et Stitch. C'est un extra-terrestre qui fut génétiquement modifié en laboratoire pour le rendre plus fort, intelligent mais aussi très méchant. Il est condamné à la prison sur une planète extra-terrestre mais parvient à s'échapper et s'échoue sur Terre à Hawaii. Il est pris pour un chien et adopté par une petite fille, Lilo et sa grande soeur qui s'occupe d'elle depuis la mort de leurs parents. Afin d'échapper aux agents envoyés pour le retrouver, Stitch va donc devoir jouer le jeu et apprendre à se comporter en gentil chien. Evidemment, ce n'est pas facile pour lui qui est programmé pour être méchant mais il va malgré tout à cette famille. Cela n'ira pas sans accrocs bien sûr et Stitch commettra de grosses bêtises qui iront même jusqu'à mettre en danger la famille et le pousseront à partir avant d'être finalement retrouvé par Lilo.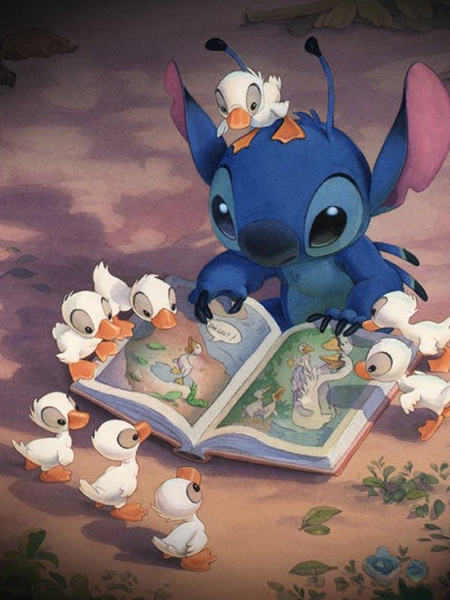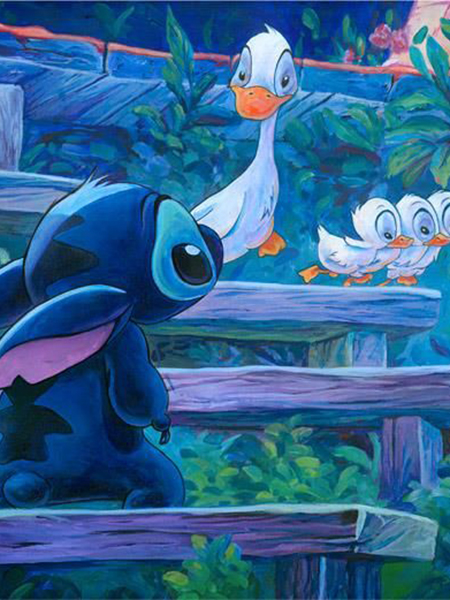 Une triste histoire
Pour ce nouveau movie moments exclusif, Funko a représenté Stitch durant cette scène où il lit l'histoire du vilain petit canard dans la forêt et que des petits canetons viennent autour de lui pour lire l'histoire. Il est donc sur le sol de la forêt entouré de végétation et est assis avec le livre d'histoires ouvert sur ses genoux. Il a la tête vers le bas et un air triste avec ses grandes oreilles bleues dressées sur la tête. Il a y a trois petits canetons blancs avec le bec orange autours de lui. Un autre est sur le bord du livre à droite pour mieux voir et enfin l'un d'eux est carrément sur sa tête.