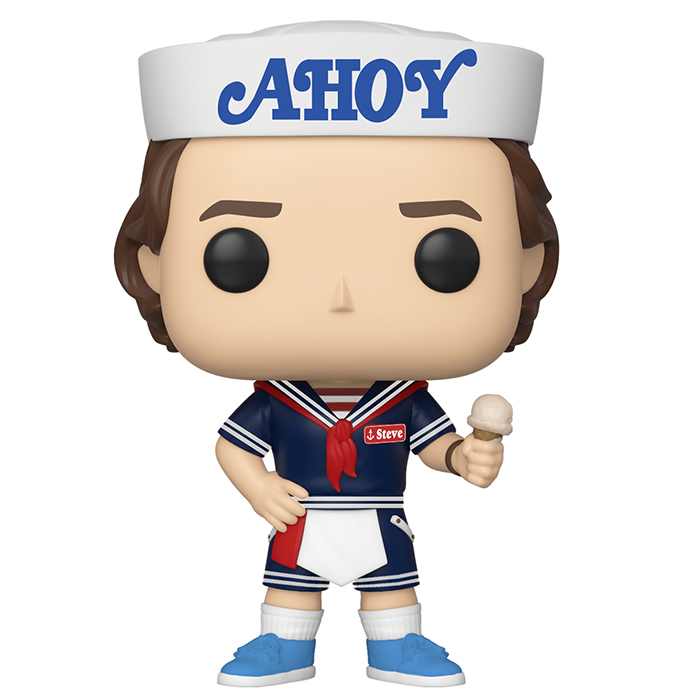 Figurine Steve with Ice Cream (Stranger Things)
La figurine Funko Pop Steve with Ice Cream (Stranger Things) vous intéresse ?

Vérifier la disponibilité sur

Un gros changement
Steve est un personnage de la série Stranger Things ayant pris de plus en plus d'importance au cours de la série. Cela est surement du à son évolution qui le rend de plus en plus sympathique. Il était au début de la série le petit ami un peu superficiel de Nancy, la grande soeur d'un des amis de Will, le garçon disparu qui va déclencher toute l'histoire. S'il est plutôt détestable au début et va mal se comporter avec Jonathan, le frère de Will et ami de Nancy, il va finalement se rattraper et se joindre au combat au cours du dernier épisode. En saison deux, Nancy va rompre avec lui et Steve va se retrouver malgré lui à chasser le bébé Demogorgon avec Dustin dont il va finalement se rapprocher et adopter comme une sorte de grand frère protecteur. En saison 3, on retrouve Steve au centre commercial où il a trouvé un emploi dans la chaine de crèmes glacées Baskin Robbins. Mais l'ouverture de ce grand centre commercial semble coïncider avec le retour de la créature de l'Upside Down qui n'était peut-être finalement jamais reparti dans son monde parallèle.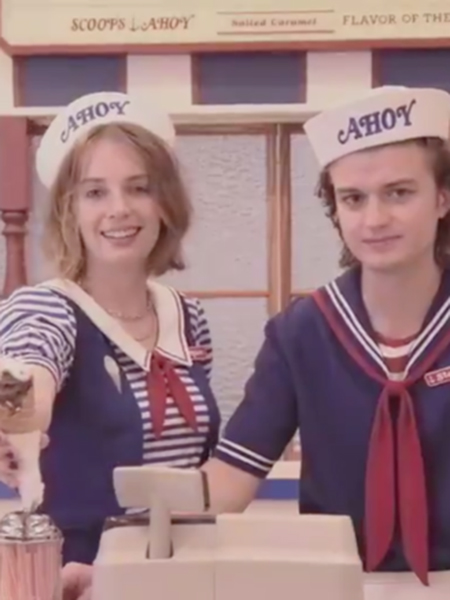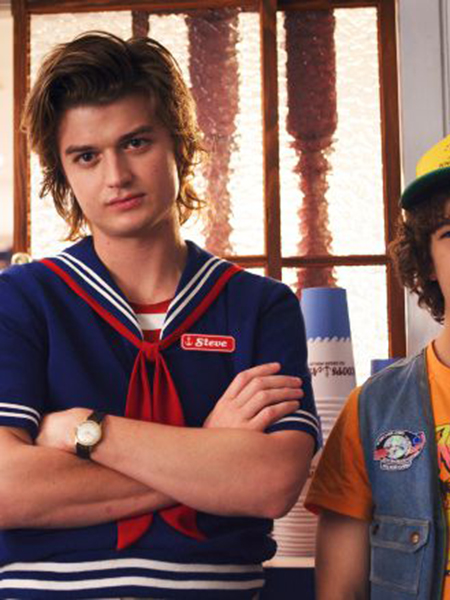 Un look malheureux
Steve est donc représenté ici avec la tenue qu'il porte pour travailler. C'est une tenue typique de marin un peu rétro composée d'un short et d'un t-shirt bleu marine avec des rayures blancs sur les bords ainsi qu'un petit foulard rouge autour du coup. Il porte aussi un petit tablier blanc et un chapeau de marin où est écrit le mot "AHOY". Au niveau de le tête, on retrouve ses cheveux, d'habitude volumineux, cachés sous ce fameux chapeau. Enfin, il tient bien sûr dans sa main un cône avec une boule de glace.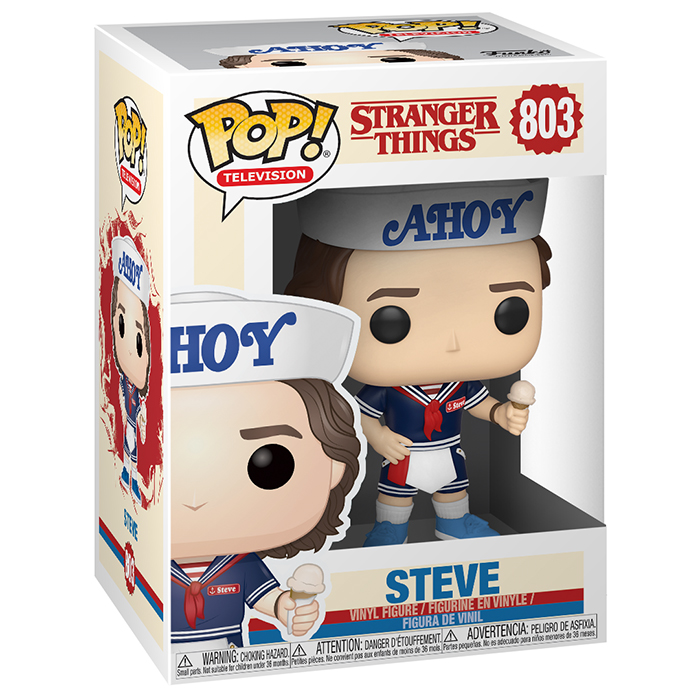 La figurine Funko Pop Steve with Ice Cream (Stranger Things) vous intéresse ?

Vérifier la disponibilité sur

Trouvable également ici :

13.90 €
Voir l'offre