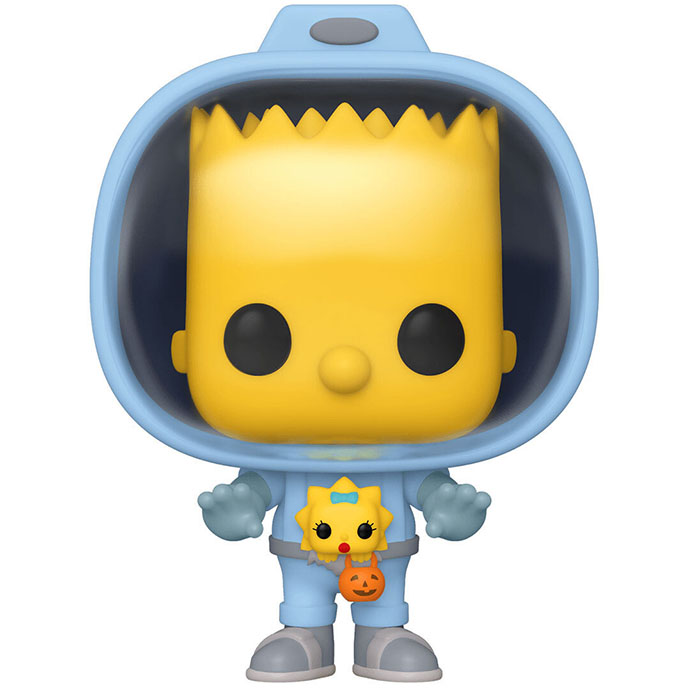 Figurine Spaceman Bart (The Simpsons)
Un déguisement d'Halloween
Bart Simpson est l'un des personnages principaux de la série animée The Simpsons. On retrouve cette version spécifique dans l'un des épisodes d'Halloween faisant partie d'une série à part : The Treehouse of horror. Dans l'épisode XXII, l'épisode commence avec Lisa, Bart et Maggie qui reviennent de leur collecte de bonbons. Leur mère les confisque pour les donner à l'armée mais Homer les vole et s'enfuie avec sans se rendre compte que les enfants avaient réussi à les re-voler et remplacé le contenu des sacs par des légumes. Bart est ici déguisé en astronaute avec Maggie accroché à son ventre pour rappeler le film Alien.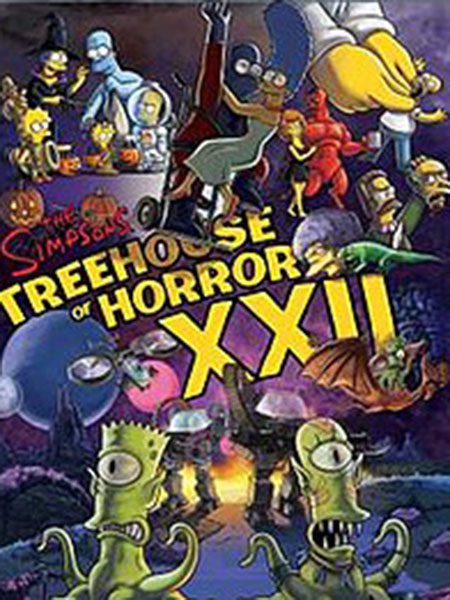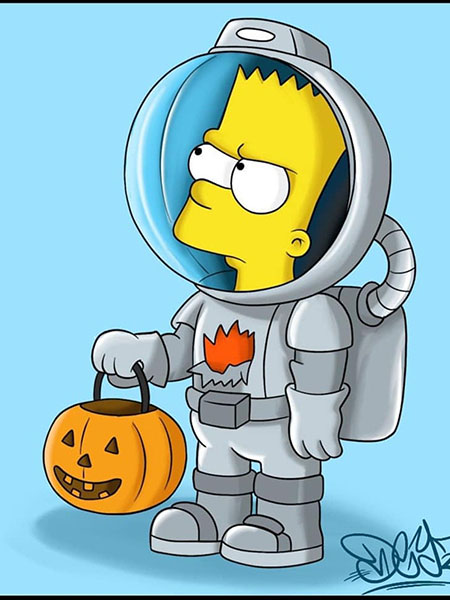 Une référence cinématographique
Bart est donc ici représenté avec sa tenue d'astronaute bleue. Elle est complétée par des gants et de grosses bottes. Sur la tête, il porte un scaphandre transparent à l'avant laissant apparaitre la peau jaune de son visage. Maggie est accrochée à son ventre avec juste la tête qui dépasse. Elle a une tétine dans la bouche et tient un petit sac en forme de citrouille pour faire la quête de bonbons d'Halloween.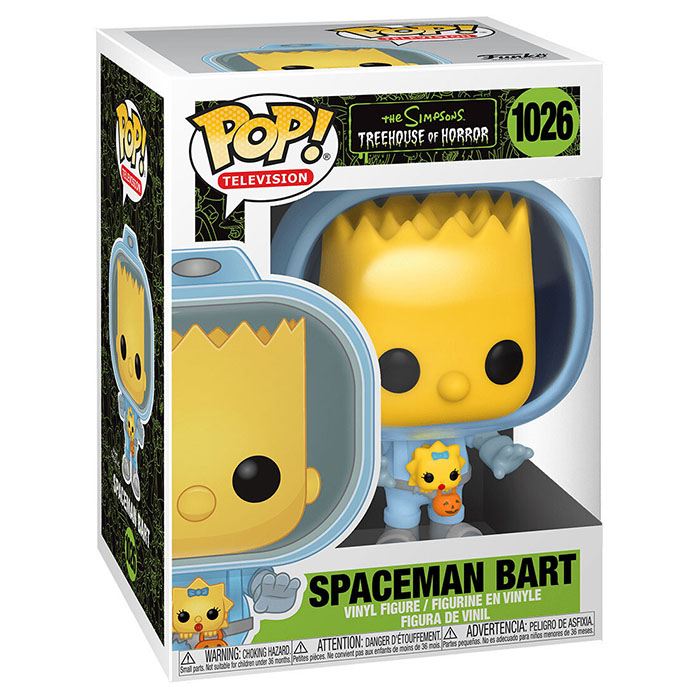 Trouvable également ici :

13.90 €
Voir l'offre