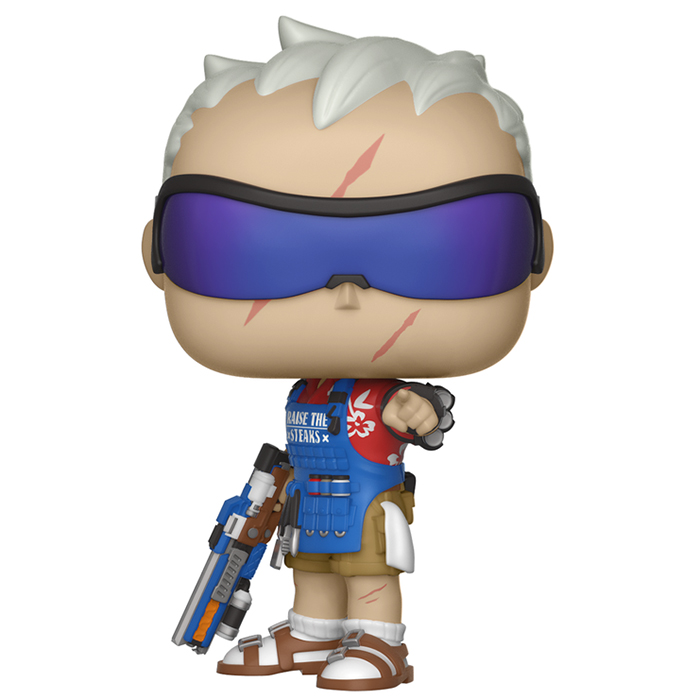 Figurine Soldier 76 raise the steaks (Overwatch)
La figurine Funko Pop Soldier 76 raise the steaks (Overwatch) vous intéresse ?

Vérifier la disponibilité sur

Un mystérieux soldat
Soldier 76 (le soldat 76) est un des héros jouables du jeu vidéo Overwatch des studios Blizzard. Il s'est fait connaitre du grand public suite à une série d'attaques contre des institutions à la réputation louche, notamment bancaires ou appartement anciennement à Overwatch. Le bruit court qu'il serait un ancien soldat d'Overwatch qui aurait décidé de devenir une sorte de justicier cherchant à comprendre les circonstances douteuses qui auraient provoqué la chute de cette ligue il y a de nombreuses années. Il aurait aussi fait partie d'un programme visant à améliorer l'était physique général des soldats, faisant de lui une sorte de super soldat à la Captain America.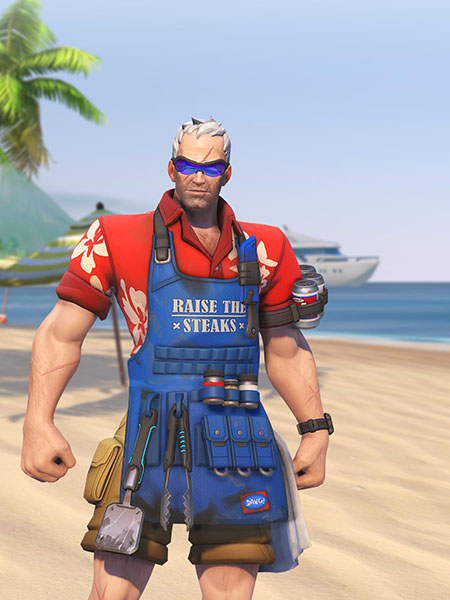 Raise the steaks
Pour cette figurine exclusive à la SDCC, Funko a représenté le soldier 76 avec l'un de ses skins les moins impressionnants. En effet, il est représenté ici avec une tenue de vacancier : un short, une chemise à fleurs et surtout des chaussettes dans ses sandales. Il porte aussi un tablier de barbecue sur lequel est écrit "raise the steaks" mais qui contient aussi des compartiments pour ses munitions. Enfin, il porte toujours ses grosses lunettes cachant ses yeux et tient son fusil futuriste dans sa main droite.