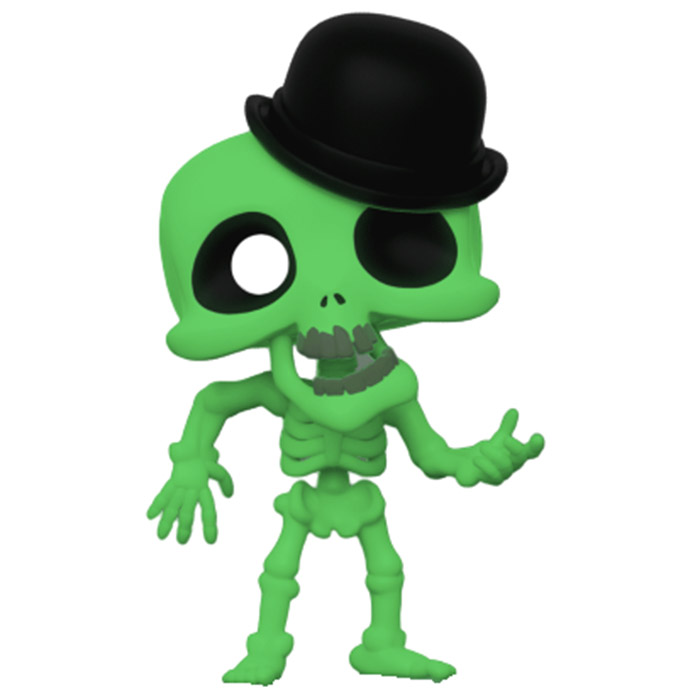 Figurine Skeleton glows in the dark (Corpse Bride)
La figurine Funko Pop Skeleton glows in the dark (Corpse Bride) vous intéresse ?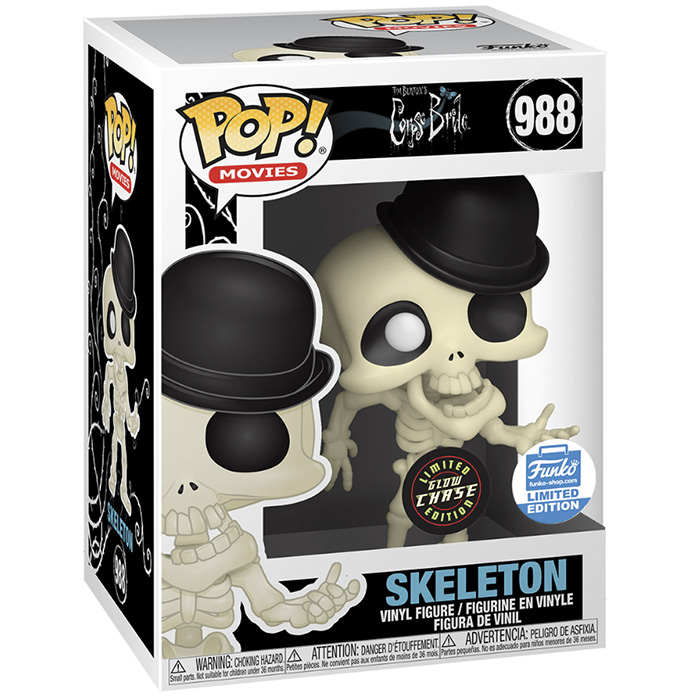 Vérifier la disponibilité sur

Un mort joyeux
Skeleton (squelette en français) est l'un des nombreux squelettes joyeux que l'on rencontre dans le dessin animé en stop motion de Tim Burton Corpse Bride. Victor, fils de nouveaux riches, doit épouser la fille d'une famille de nobles et cela le rend très nerveux. Contre toute attente, les deux jeunes gens s'entendent bien mais Victor est très stressé durant la répétition du marriage et s'enfuit dans la forêt pour réfléchir. Alors qu'il répète ses voeux, il passe la bague au doigt de ce qu'il pense être une branche et est en fait le doigt d'une mariée squelette qui l'emmène avec elle dans le monde des morts. Et ce monde n'est pas comme Victor l'avait imaginé. Tout est le monde est joyeux et fait la fête, des orchestres de squelettes jouent de la musique, d'autres dansent et boivent de la bière.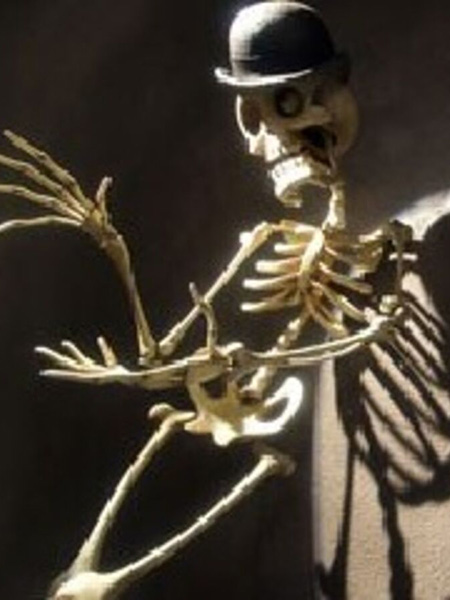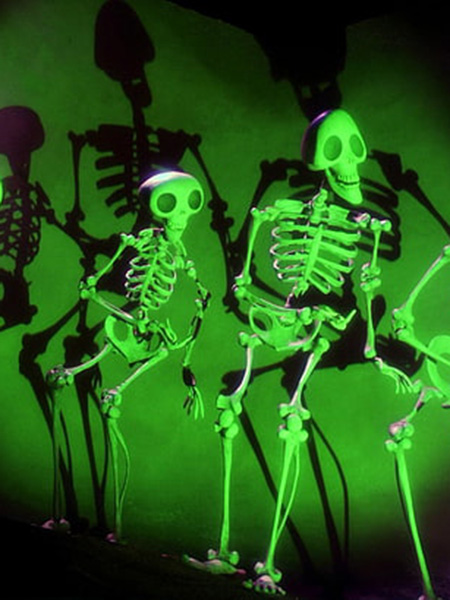 Un squelette qui brille dans le noir
Pour cette nouvelle version du squelette, Funko l'a représenté en version glows in the dark (brillant dans le noir). C'est donc un squelette sans plus une trace de chair sur les os. Il est debout et ses bras semblent désarticulés dans une drôle de danse. Au niveau de la tête, on aperçoit encore un oeil dans son orbite et sa bouche est séparée en deux pour arborer un grand sourire. Il porte aussi un chapeau melon sur le côté gauche de son crâne.