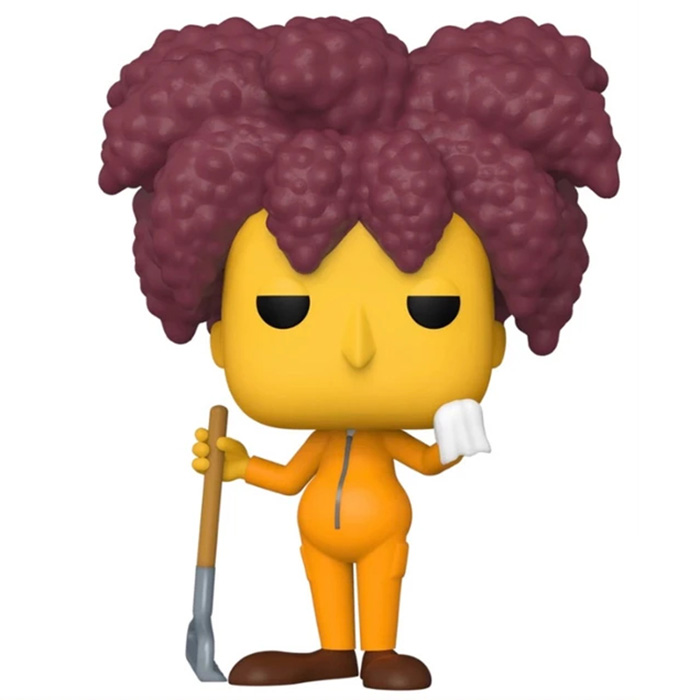 Figurine Sideshow Bob (The Simpsons)
Un drôle de génie
Sideshow Bob, Tahiti Bob dans la version originale, est un personnage récurrent de la série animée The Simpsons. C'est un génie auto-proclamé, champion de qui ne supportait pas bien d'être maltraité par son patron Krusty le clown dont est très fan Bart Simpson. Il tenta de le piéger et de le faire arrêter injustement par la police pour braquage à main armée mais Bart déjoua son plan et Tahiti Bob finit en prison. Après cela, Tahiti Bob fit de nombreuses autres apparitions toujours sur le même mode. Il parvient à s'enfuir de prison et tente de se venger de Bart, soit en le tuant soit en le faisant arrêter mais il n'y parvient jamais et retourne en prison. Dans un épisode de Treehouse of Horror, les épisodes d'Halloween indépendants du reste de la série, il parvient enfin à le tuer mais il s'ennuie alors décide de ramener Bart à la vie pour le tuer encore et encore.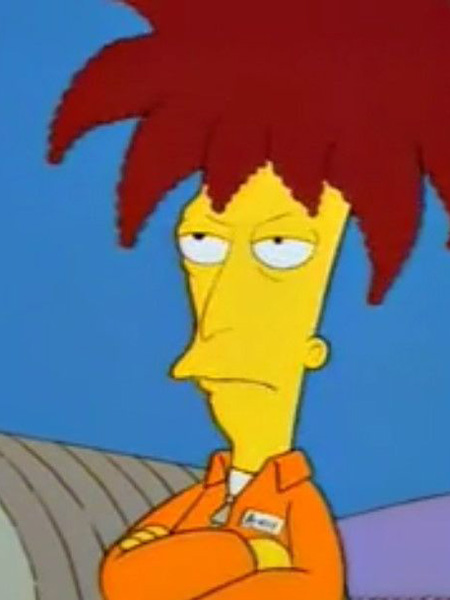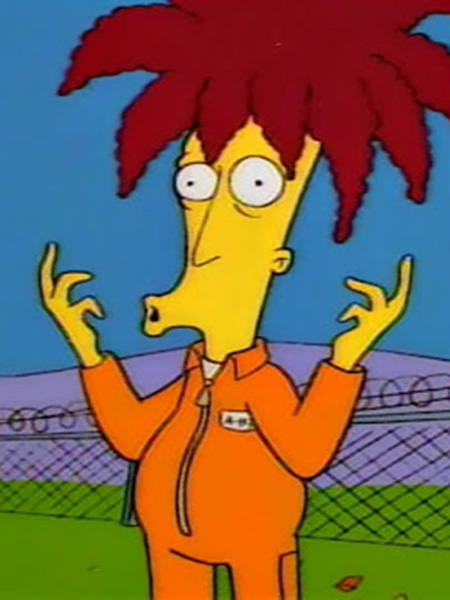 Un perpétuel prisonnier
Bob est donc ici représenté avec sa combinaison orange de prisonnier tel qu'on le voit la plupart du temps dans la série. Il tient dans sa main un râteau et de l'autre un mouchoir blanc près de son visage. Au niveau de la tête, on reconnait sa chevelure rouge imposante et bouclée qui se sépare en très grosses mèches sur le dessus de sa tête et devant son front. Il a la peau jaune des Simpsons et un grand nez pointu caractéristique.