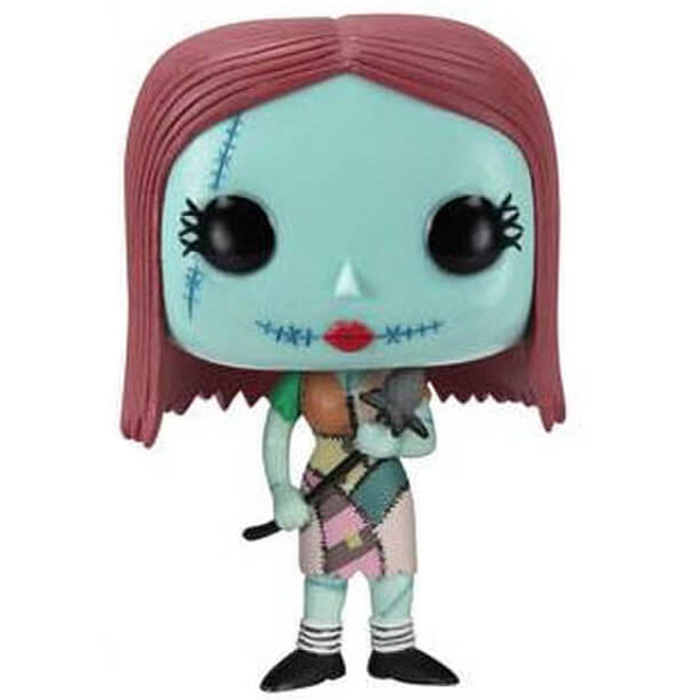 Figurine Sally with rose (L'Etrange Noël De Monsieur Jack)
La figurine Funko Pop Sally with rose (L'Etrange Noël De Monsieur Jack) vous intéresse ?

Vérifier la disponibilité sur

Un personnage romantique
Sally est l'un des personnages importants du dessin animé L'étrange Noël de Monsieur Jack produit par les studios Disney et imaginé par Tim Burton. Sally est une petite poupée de chiffon, esclave du terrible scientifique fou de la ville d'Halloween. Sally tente régulièrement de s'enfuir mais ses jambes étant si fragiles, le docteur finit toujours par la rattraper. Ailleurs dans la ville, Jack Skellington, le maitre de cérémonie ne se sent pas dans l'ambiance cette année, il est déprimé sans trop savoir pourquoi. Quand il découvre par hasard la ville de Noël où tout le monde semble heureux, il décide de prendre la place du père Noël, pensant que c'est la solution à sa déprime. Mais Sally tente de l'en empêcher en lui disant que ça n'arrangera rien car Sally est en fait amoureuse de lui. A la fin du film, Jack se rendra compte qu'il est aussi amoureux d'elle et c'était en fait ça qui manquait à sa vie pour être heureux.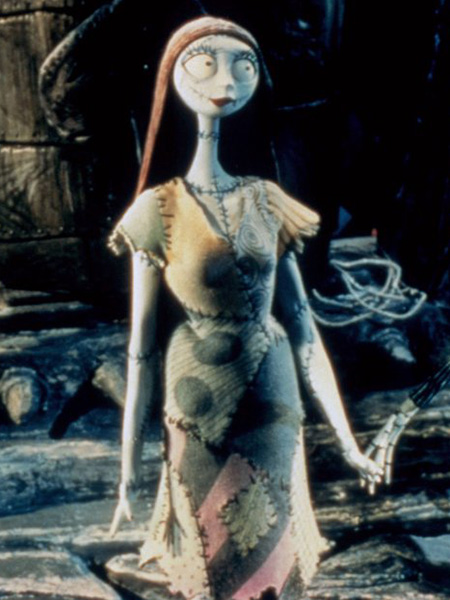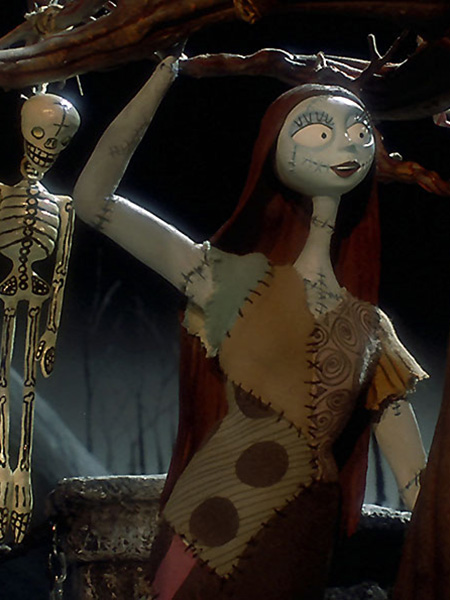 La poupée et sa fleur
Pour cette figurine exclusive aux magasins Hot Topic, Sally est représentée avec son habituelle robe composée d'un patchwork de tissus cousus grossièrement entre eux. Elle porte aussi de simples chaussures noires avec des chaussettes rayées noires et blanches. Son corps est vert avec des marques de coutures un peu partout y compris autour de son oeil et de la bouche. Ses cheveux sont rouges et avec une texture de laine. Enfin dans cette version, elle tient une rose noire et un peu fanée dans ses mains comme si c'était une belle rose vivante.