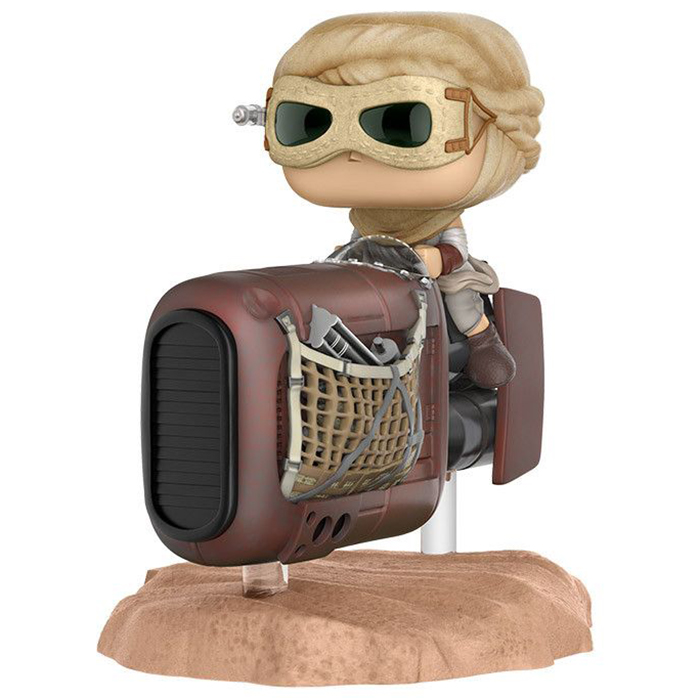 Figurine Rey with speeder (Star Wars)
La figurine Funko Pop de Rey with speeder (Star Wars) vous intéresse ?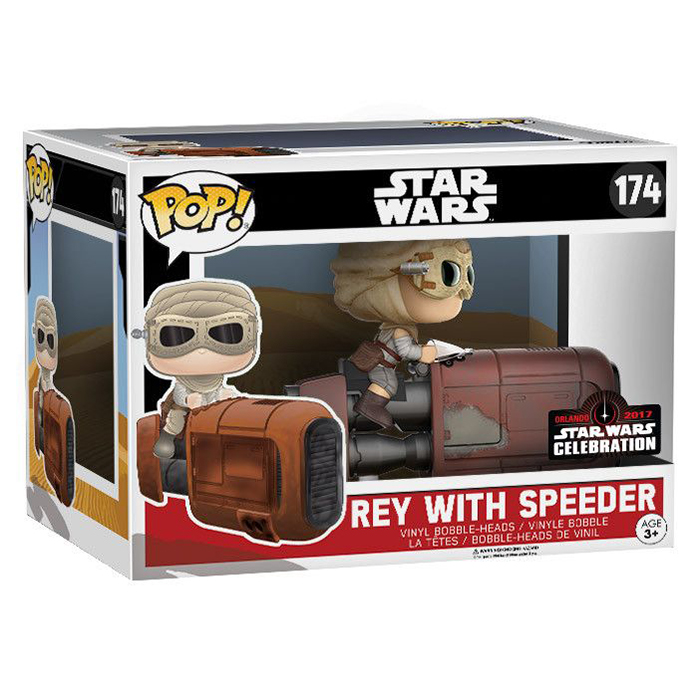 Vérifier la disponibilité sur

Les débuts d'une nouvelle héroïne
Rey est la nouvelle héroïne de la troisième trilogie Star Wars ayant débuté avec le film Le Réveil De La Force et se poursuivant en décembre 2017 avec The Last Jedi. Abandonnée par ses parents à un jeune âge, Rey s'est longtemps débrouillée toute seule, pillant des épaves sur la planète désertique Jakku pour revendre des pièces et gagner assez d'argent pour manger. Jusqu'au jour où elle croise le chemin de Finn, un stormtrooper déserteur et BB8, un petit robot ayant un message important pour la rebellion. En chemin pour délivrer le message du petit robot, Rey va aussi découvrir qu'elle est l'une des dernières Jedi.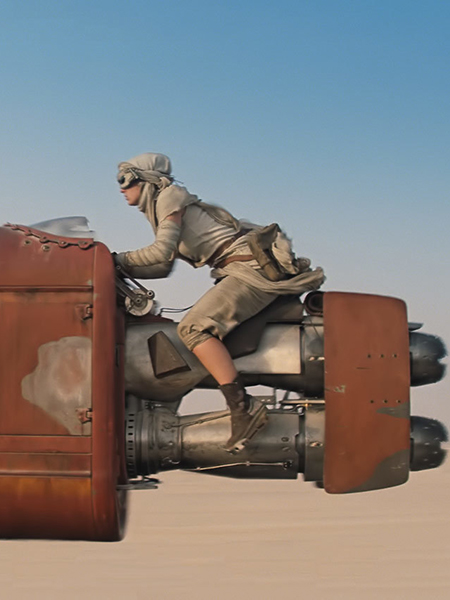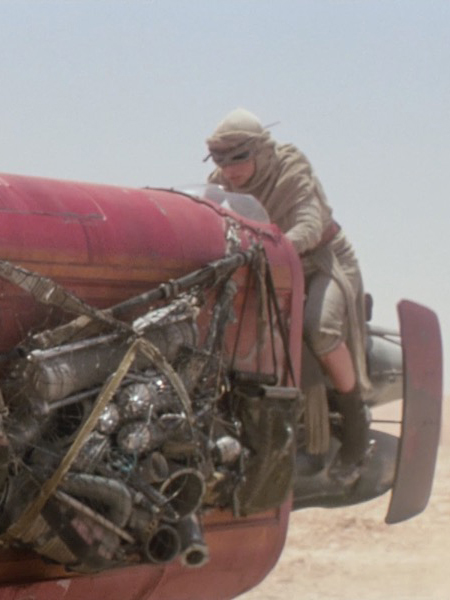 Rey en plein vol
Pour cette figurine exclusive à la Star Wars celebration d'Orlando, Funko a ici représenté Rey sur son fameux speeder avec lequel elle se déplace dans le désert. Rey est donc habillée de son habituelle tenue beige avec un pantacourt, une tunique et des bottines marrons en cuir. Au niveau de la tête, son visage est partiellement cachée par les très lunettes de protection qu'elle porte et ses cheveux le sont par le foulard qu'elle porte pour les protéger du vent. Son speeder rouge est lui aussi très finement reproduit avec sa couleur bordeaux, les nombreux endroits où il est abimé ainsi que le filet transportant les pièces qu'elles a récupérées. Enfin le speeder repose sur des socles transparents et une plaque représentant le sable du désert.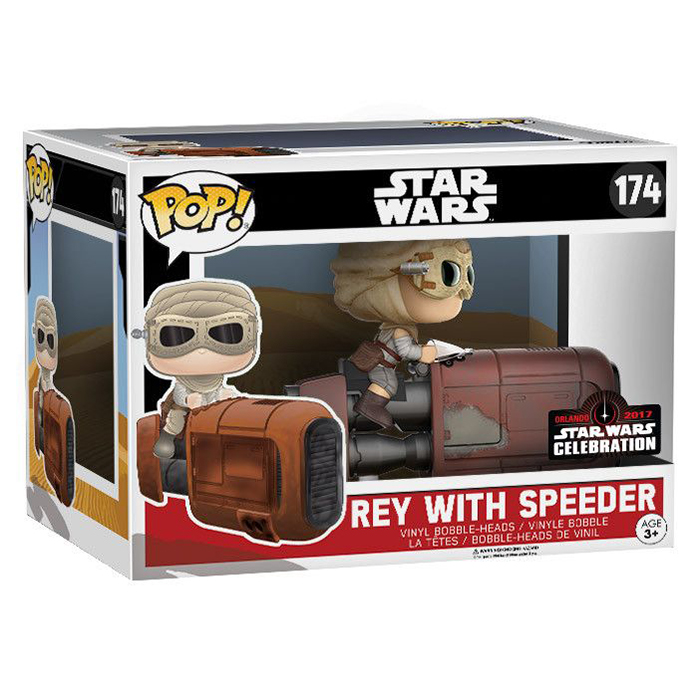 La figurine Funko Pop de Rey with speeder (Star Wars) vous intéresse ?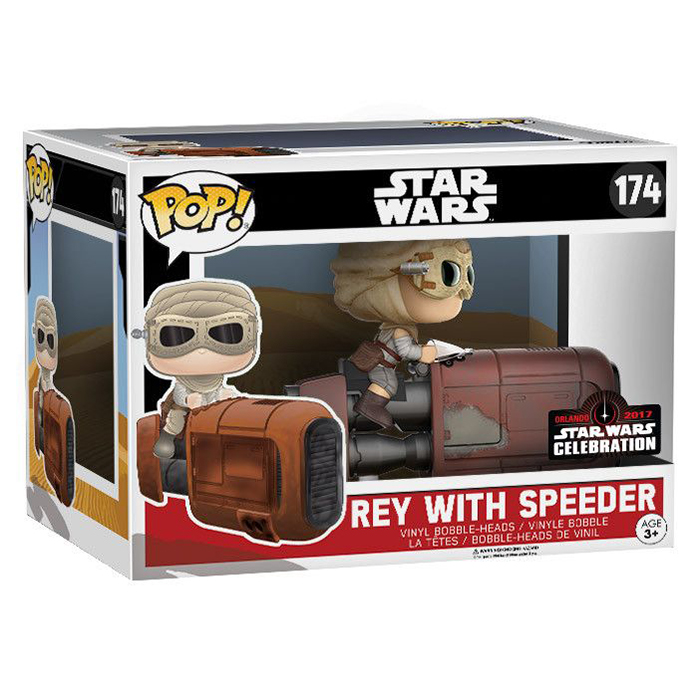 Vérifier la disponibilité sur