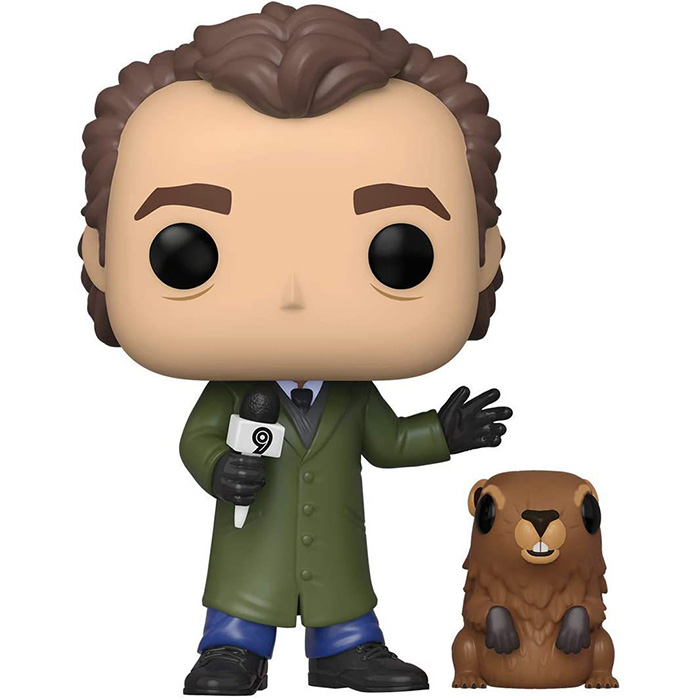 Figurine Phil Connors with Punxsutawney Phil (Groundhog Day)
La figurine Funko Pop Phil Connors with Punxsutawney Phil (Groundhog Day) vous intéresse ?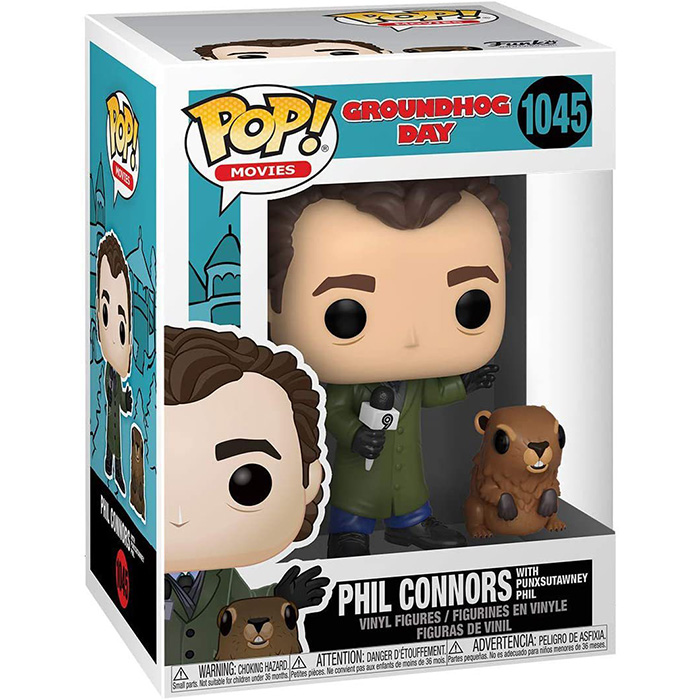 Vérifier la disponibilité sur

Une longue journée
Phil Connors est le héros du film Groundhog Day (Un Jour Sans Fin en VF). C'est un présentateur météo cynique et désabusé qui se rend comme tous les ans depuis quatre ans dans la petite ville de Punxsutawney pour réaliser un reportage sur le jour de la marmotte, ce qui est censé prédire si l'hiver sera encore long ou froid. Il rencontre ce jour là sa productrice, Rita, et est immédiatement attiré par elle. Mais Phil étant toujours sarcastique et désagréable, le sentiment n'est pas réciproque. L'équipe de tournage reste bloqué dans la petite ville à cause du blizzard et le lendemain, il se réveille pour se rendre compte que la journée a recommencé à nouveau. Il cherche toutes sortes d'explications psychiatriques ou médicales mais quand la journée recommence encore et encore, il en vient à la conclusion que c'est Rita la clé et il va donc tout faire pour la conquérir et vivre la journée parfaite pour que celle-ci ne recommence pas à nouveau à zéro.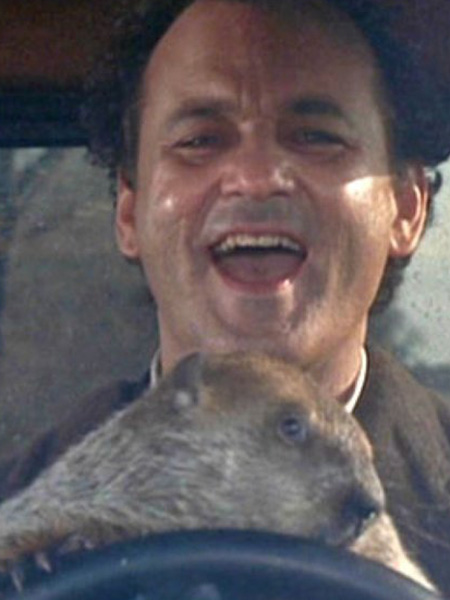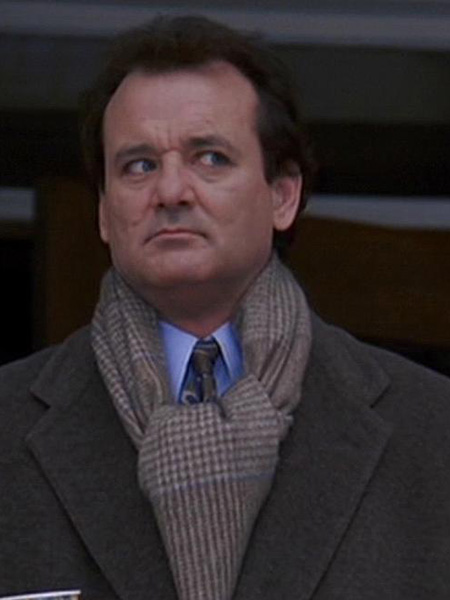 Un reportage sans fin
Phil est ici représenté lors de son reportage avec la fameuse marmotte. Il porte un costume bleu avec un long manteau vert et une écharpe pour le protéger du froid. Il porte aussi des gants noirs et il tient son micro dans sa main droite. Au niveau de la tête, on retrouve ses cheveux bruns coiffés vers l'arrière et les légères cernes sous ses yeux. A côté de lui est représentée la fameuse marmotte avec ses grands yeux et son air un peu surpris.