Figurine Peter Pan at the Peter Pan's flight attraction (Disneyland Resort)
La figurine Funko Pop Peter Pan at the Peter Pan's flight attraction (Disneyland Resort) vous intéresse ?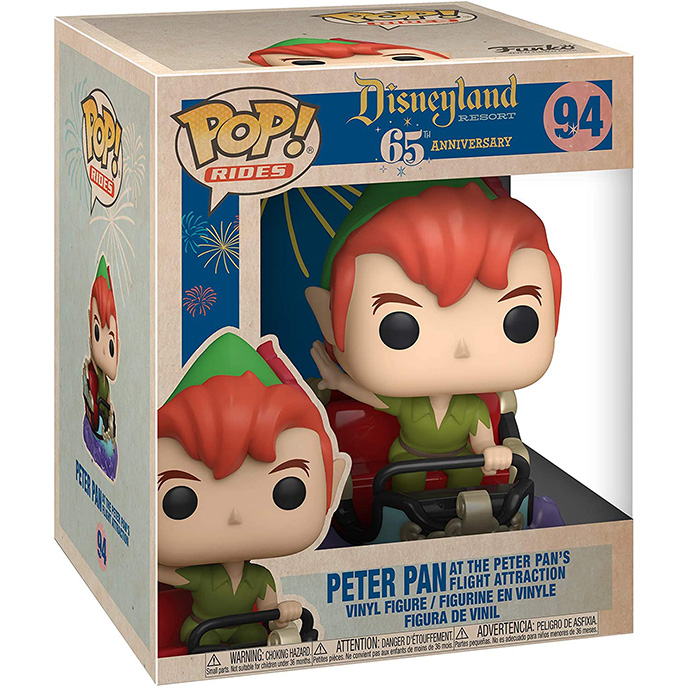 Vérifier la disponibilité sur

Un classique des parcs Disney
Peter Pan's Flight est une des attractions classiques des Parc Disneyland. Elle fait partie de celles créées en 1955 avec l'ouverture du premier parc et fut présente à l'ouverture des parcs de Paris, Shanghaï et Tokyo (elle est aussi présente en Floride). Elle s'inspire bien sûr du dessin animé Peter Pan et propose un parcours scénique de deux à trois minutes selon les parcs. Les voyageurs sont dans un bateau pirate accroché par un rail au plafond qui donne la sensation de voler. On commence dans la chambre des enfants avant de partir pour le pays imaginaire en survolant d'abord Londres puis en revivant des moments importants du film. L'attraction est parmi les plus populaires du fait qu'elle combine un univers visuel riche ainsi que des sensations tout en étant accessible aux plus jeunes. Elle fait aussi appel à des technologies comme la fibre optique et la lumière noire qui étaient très modernes à l'époque.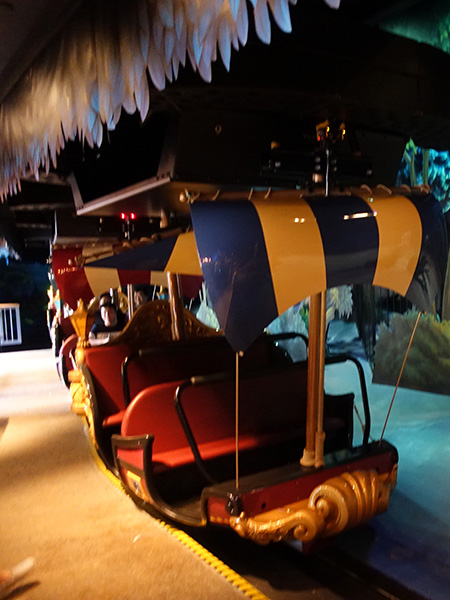 Le héros dans son attraction
Pour fêter les 65 ans du premier parc Disneyland, Funko a donc représenté Peter Pan dans l'un des bateaux de son attraction. Le bateau est turquoise avec de jolies dorures et des sièges rouges. On retrouve des sortes vagues violettes entourant le bateau pour donner l'impression qu'il est vraiment sur une eau magique. Peter est assis à l'avant, se tenant à la barre d'une main et l'autre étant tendue sur le côté. On retrouve ses cheveux roux ainsi que son costume vert et son petit chapeau pointu.