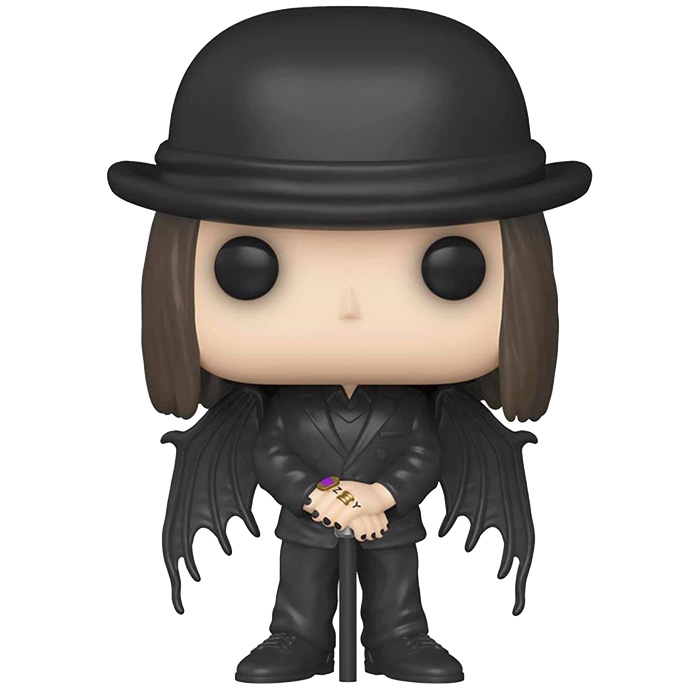 Figurine Ozzy Osbourne Ordinary Man (Ozzy Osbourne)
La figurine Funko Pop Ozzy Osbourne Ordinary Man (Ozzy Osbourne) vous intéresse ?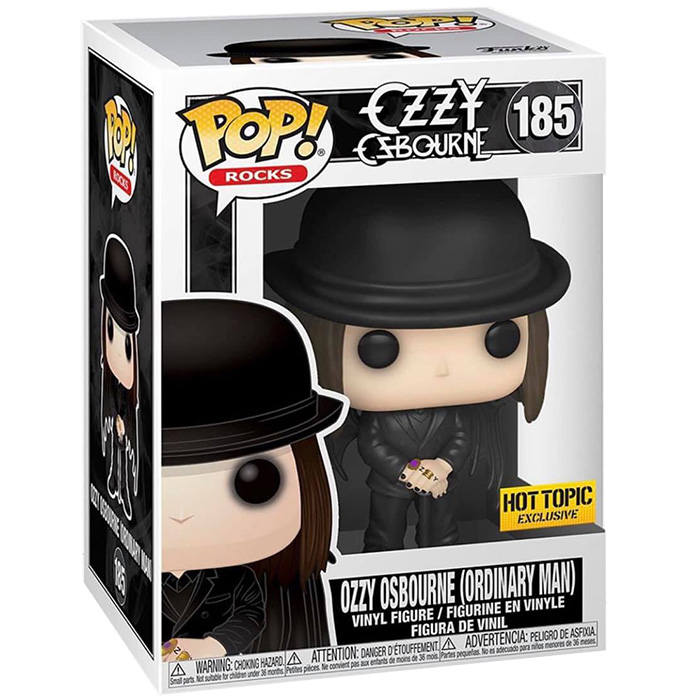 Vérifier la disponibilité sur

Des débuts sulfureux
Né en 1948 à Birmingham en Angleterre, Ozzy Osbourne, appelé aussi "The Prince of Darkness" est un chanteur de métal. Il est l'un des fondateurs du groupe Black Sabbath, souvent considéré comme le premier vrai groupe de heavy metal. Ses débuts dans la vie sont difficiles. Sa famille est très pauvre et dès quinze ans, il abandonne l'école et tombe dans la délinquance avant de se retrouver en prison pendant plusieurs semaines. Après plusieurs jobs qui ne lui conviennent pas beaucoup, il décide de se lancer dans la musique. Il rejoint plusieurs formations mais le style ne lui convient pas et il fusionne son groupe The Approach avec celui de l'un ses amis pour former Black Sabbath. La thématique sombre des chansons de Black Sabbath arrive un peu par hasard car le groupe répète à côté d'un cinéma d'horreur et s'étonne que personne n'ait jamais créé de musique en rapport avec ses films. Le groupe parvient à se faire un nom au Royaume-Uni et vont vite devenir très célèbres et prolifiques, sortant huit albums entre 1968 et 1978. Mais en 1979, Ozzy est renvoyé du groupe pour sa trop grande consommation d'alcool et de drogue qui va durer encore de nombreuses années. Il va alors lancer sa carrière solo qui, après des moments compliquées, va aussi connaitre un grand succès et continue encore à ce jour. Son dernier album "Ordinary Man" est le seul qu'il dit avoir enregistré et composé entièrement sobre.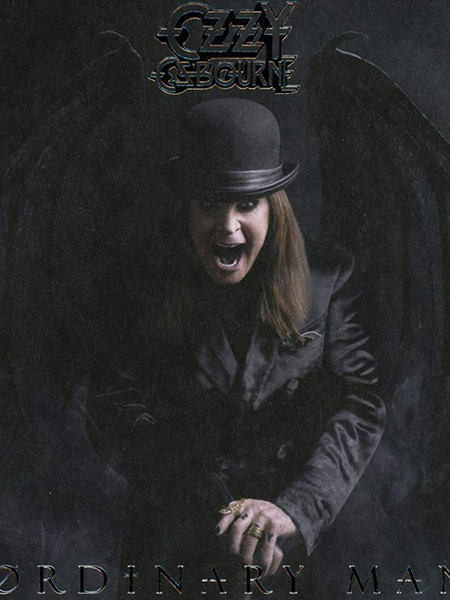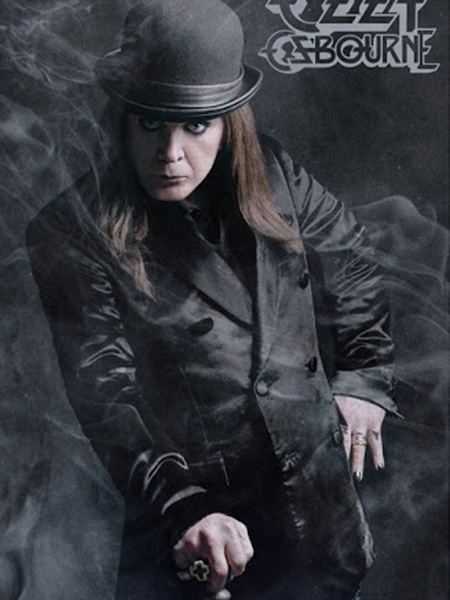 Le prince des ténèbres
Ozzy Osbourne est ici représenté tel qu'on le voit sur la pochette de son album sorti en 2020 "Ordinary Man". Il porte un costume entièrement noir avec des chaussures noires et se tient debout avec ses mains sur une canne. Il porte plusieurs bagues et on retrouve son fameux tatouage "Ozzy" sur les phalanges. Au niveau de la tête, on retrouve ses cheveux bruns mi-longs ainsi que ce fameux chapeau melon et le maquillage autour de ses yeux. Enfin, il a des ailes de chauve-souris noires dans le dos.