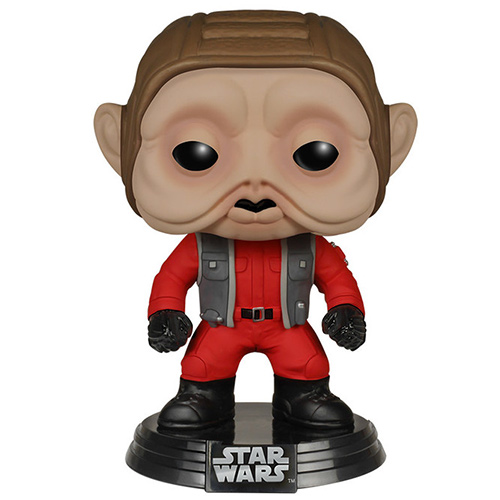 Figurine Pop Nien Nunb (Star Wars)
Un contrebandier devenu rebelle
Nien Nunb est un personnage de la saga Star Wars. D'abord apparu dans la première saga Star Wars, il fait son retour dans The Force Awakens. Nien Nunb était le copilote de Lando Calrissian, le contrebandier qui trahit Han Solo avant de décider de l'aider dans Le Retour Du Jedi. Dans The Force Awakens, il a rejoint l'alliance rebelle et fait maintenant partie de l'escouade de X-Wings de Poe Dameron.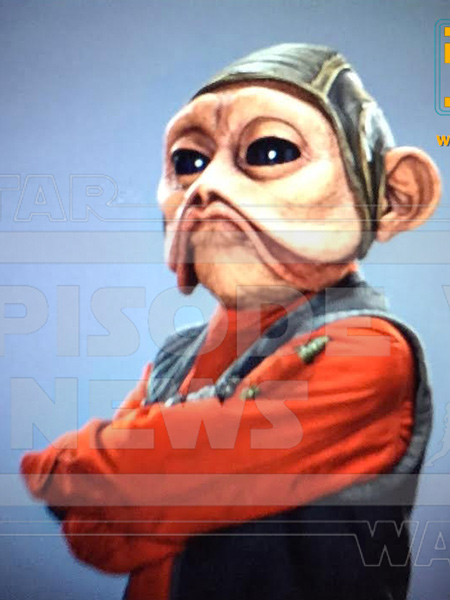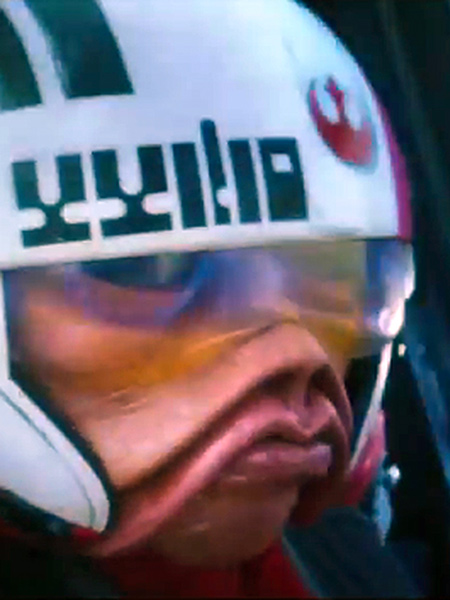 Nien Nunb et sa tenue de pilote
Comme dans le dernier film de la saga, Nien Numb est ici représenté avec sa tenue de pilote. On retrouve donc bien cette fameuse combinaison rouge/orangée portée avec des bottes et des gants noirs. Il porte par-dessus un gilet gris sans manche. Mais ce qui rend le personnage reconnaissable c'est bien sûr son visage. On retrouve cette tête mi-humanoïde mi-poisson avec cette peau rose pale, ses yeux noirs et les plis de sa peau rappelant des ouïes. Enfin, il porte bien sûr son casque de pilote marron.