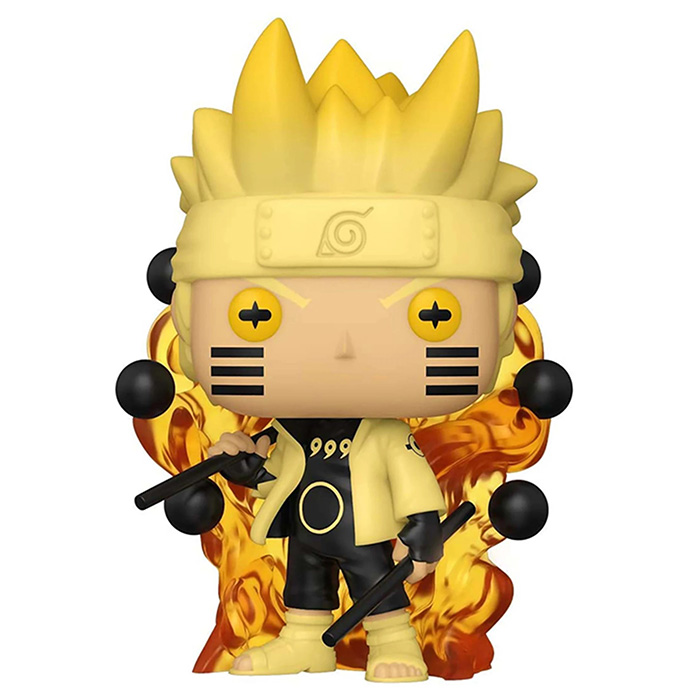 Figurine Naruto Sixth Path Sage glows in the dark (Naruto Shippuden)
La figurine Funko Pop Naruto Sixth Path Sage glows in the dark (Naruto Shippuden) vous intéresse ?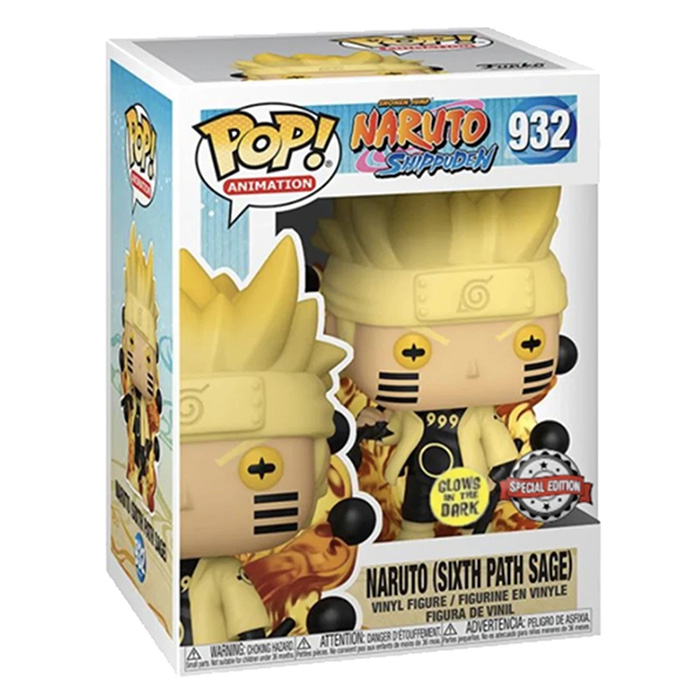 Vérifier la disponibilité sur

Un grand potentiel
Naruto est le héros de la série et du manga Naruto Shippuden. Son père était l'un des plus grands ninjas du village de Konoha et il "sacrifia" son fils à sa naissance en le liant à Kuruma, un démon renard à neuf queues, afin de protéger le reste du village de celui-ci. En grandissant, Naruto veut prouver sa valeur en devenant lui aussi un ninja mais il est souvent considéré avec méfiance à cause du démon. Pourtant, avec le temps il va réussir à prouver son talent et montrer qu'il est capable de maitriser de nombreuses techniques, notamment celles liées à l'ouverture de ses chakras et lui donnant beaucoup plus de puissance durant les combats.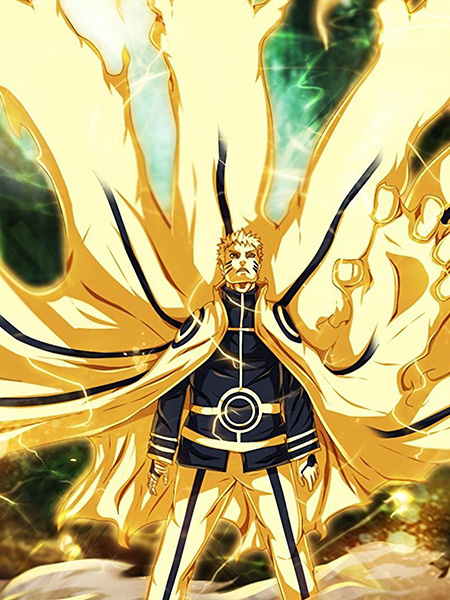 Une apparence impressionnante
Pour cette version exclusive de cette figurine, Naruto est ici représenté en train d'utiliser la technique du sixth path sage mode. Il porte un pantalon et une tunique noire avec une veste et des sandales jaunes. Il porte un baton dans chaque main et il est entouré de boules noires flottantes représentant l'ouverture de ses chakras. Il est aussi entouré de grandes flammes qui brillent dans le noir. Enfin, ses cheveux habituellement noirs sont ici jaunes et ses yeux sont aussi jaunes avec un motif noir.