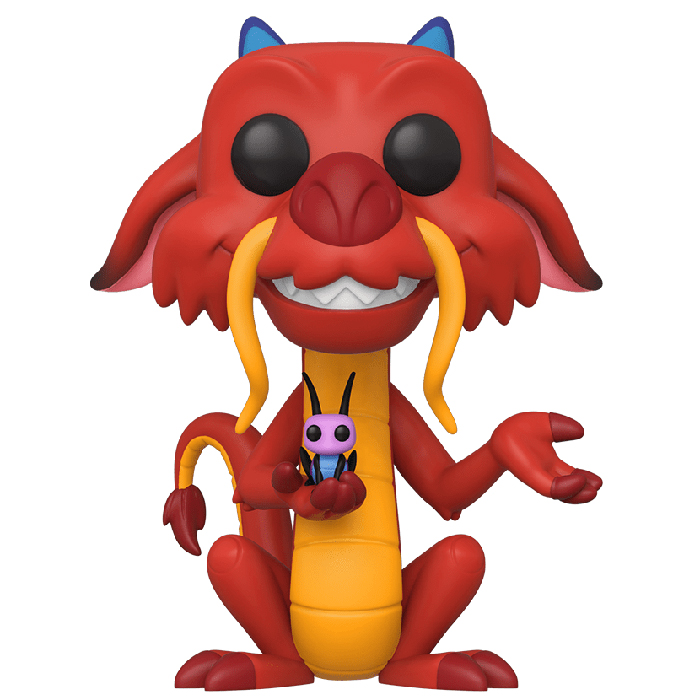 Figurine Mushu with cricket supersized (Mulan)
La figurine Funko Pop Mushu with cricket supersized (Mulan) vous intéresse ?

Vérifier la disponibilité sur

Un assistant pas ordinaire
Mushu est le fameux petit dragon assistant Mulan dans le dessin animé de Disney du même nom. En effet, cette dernière a décidé de voler l'armure de son père afin de partir combattre les Huns envahissant la Chine à sa place. Les esprits protecteurs de la famille sentant que cela allait être une tâche difficile, décidèrent de lui envoyer de l'aide. Ils demandèrent donc à Mushu, le petit dragon dégradé, de réveiller le grand dragon de pierre. Mais Mushu le cassa et décida donc de le remplacer, se disant qu'au passage, s'il réussissait, il pourrait peut-être récupérer ses fonctions. Il embarque avec lui le petit cricket porte-bonheur de la grand-mère de Mulan et qui va devenir son assistant. Malgré des méthodes pas orthodoxes, Mushu va parvenir à aider Mulan à devenir une vraie combattante et s'intégrer dans son escouade. Au final, elle va finir par sauver l'empereur et la Chine de l'attaque des Huns.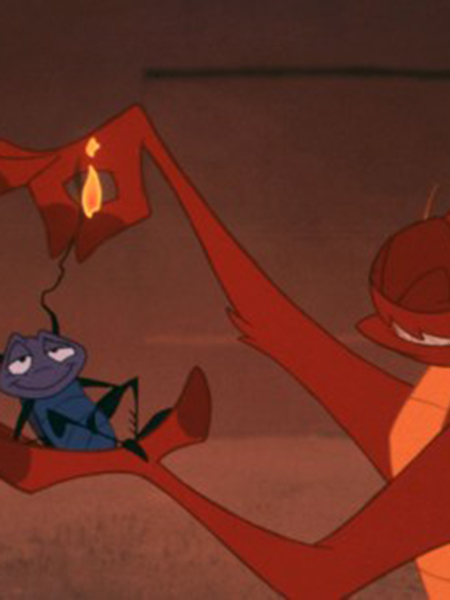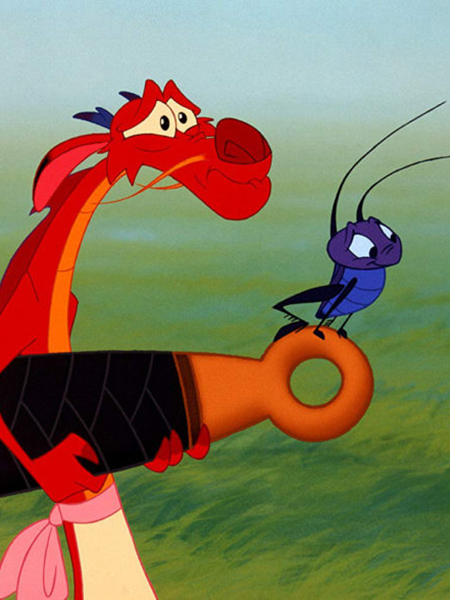 D'adorables compagnons
Mushu et cricket sont ici représentés en version supersized de 25 cm. Mushu se tient sur ses pattes arrières et l'on peut voir à l'arrière sa longue queue de dragon. Son corps est jaune et rouge et il a la tête classique d'un dragon asiatique avec le côté Disney en plus. Il a de longues sortes de moustaches jaunes, un gros nez rouge et des cornes bleues sur le dessus de la tête. Dans sa main droite, il tient donc le fameux petit criquet au corps bleu et au visage violet.