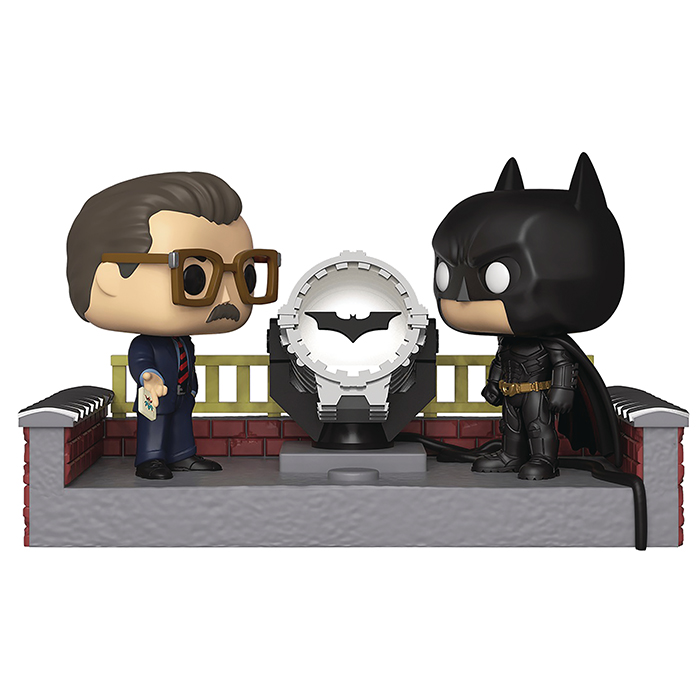 Figurines Movie Moments Batman and Commissionner Gordon (Batman Begins)
Les figurines Funko Pop Movie Moments Batman and Commissionner Gordon (Batman Begins) vous intéressent ?

Vérifier la disponibilité sur

Un Batman toujours plus sombre
Batman est le héros de Batman Begins, la série de films de Christopher Nolan racontant encore une nouvelle version du fameux super héros des studios DC. On y reprend les origines du super-héros et comment le meurtre de ses parents quand il n'était qu'un enfant le poussa à étudier la criminologie et les arts martiaux afin de pouvoir un jour les venger. Mais quand l'homme qui a tué ses parents est remis en liberté, Bruce Wayne revient à Gotham City où il est bien décidé à faire régner la justice. Se servant de sa richesse, il installe une base secrète sous son manoir et à l'aide de nombreux gadgets et véhicules, il adopte l'identité de Batman. Seuls Alfred, son majordome fidèle et le commissaire Gordon, l'un des seuls policiers non corrompus de la ville connaissaient sa véritable identité.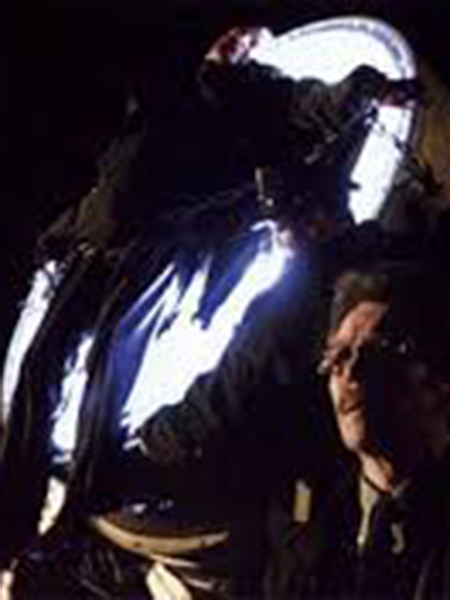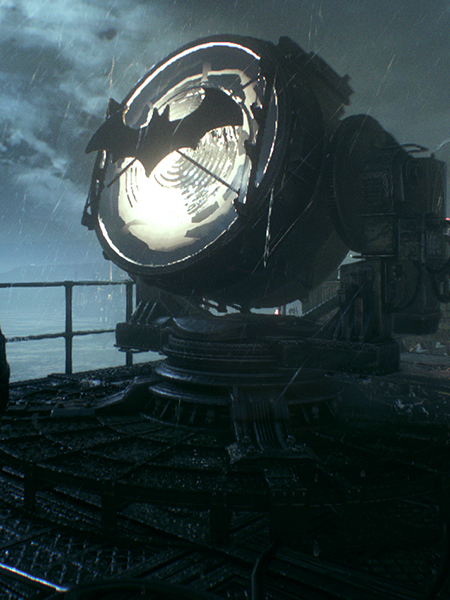 Un moment culte
Pour ce superbe movie moment, Funko a représenté le moment ou le Commissioner Gordon montre le Bat Signal installé sur le toit du commissariat à Batman et l'informe des nombreux évadés de la prison de Gotham. On peut donc voir le haut du bâtiment en briques rouges ainsi que le sol en ciment gris. Batman porte sa tenue complètement noire avec sa fameuse ceinture dorée, son masque de chauve souris et sa cape volant au vent. Le commissaire Gordon porte lui un costume bleu ainsi que ses grosses lunettes bien reconnaissables. Enfin le Bat Signal est au centre. C'est un gros projecteur avec une chauve souris noire au centre qui permettra de projeter son image dès qu'on aura besoin de lui. Ce movie moment est aussi équipé d'un petit bouton permettant d'activer la lumière du Bat Signal.