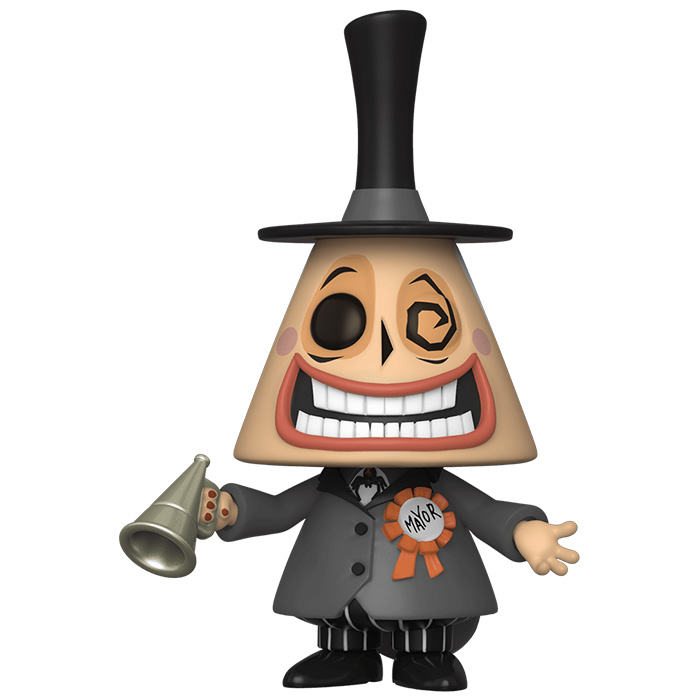 Figurine Mayor with megaphone (L'Etrange Noël De Monsieur Jack)
La figurine Funko Pop Mayor with megaphone (L'Etrange Noël De Monsieur Jack) vous intéresse ?

Vérifier la disponibilité sur

Un maire très occupé
The Mayor est le maire de la ville d'Halloween dans le célèbre dessin animé en stop motion imaginé par Tim Burton L'Etrange Noël de Monsieur Jack. Bien qu'étant le maire, il n'est pas le personnage le plus important de la ville puisqu'il laisse à Jack Skellington la plus grande responsabilité, celle d'organiser Halloween. D'ailleurs, quand Jack prendra l'étrange décision d'organiser Noël à la place, le maire se mettra à son service même s'il pense que c'est une mauvaise idée. On ne sait pas trop quelle genre de créature est le maire avec sa tête conique et ses mains à quatre doigts mais il est plutôt joyeux et sympathique même si sa tête a tendance à se retourner pour afficher pour un autre visage plus terrifiant quand il est stressé ou en colère.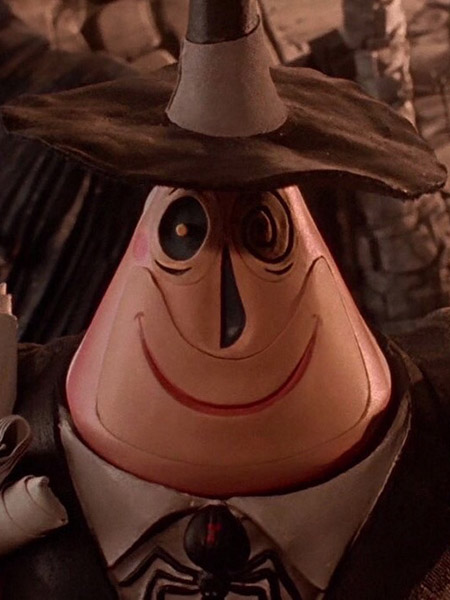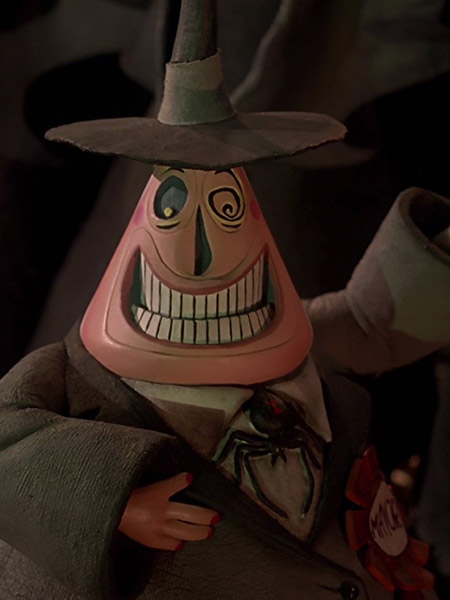 Un sourire inquiétant
Pour cette nouvelle version du maire, Funko l'a représenté avec son visage le plus sympathique même si celui-ci est un peu inquiétant avec son trop large sourire. On retrouve bien sa tête conique et son teint orange ainsi que son oeil en tourbillon. Au niveau du corps, on retrouve son pantalon à rayures noires et blanches ainsi que sa veste grise avec son gros écusson marqué "Mayor". Dans sa main droite, il tient un mégaphone argenté qu'il utilise pour parler à son peuple. Enfin, sur le dessus de sa tête, on retrouve son haut chapeau haut de forme noir.