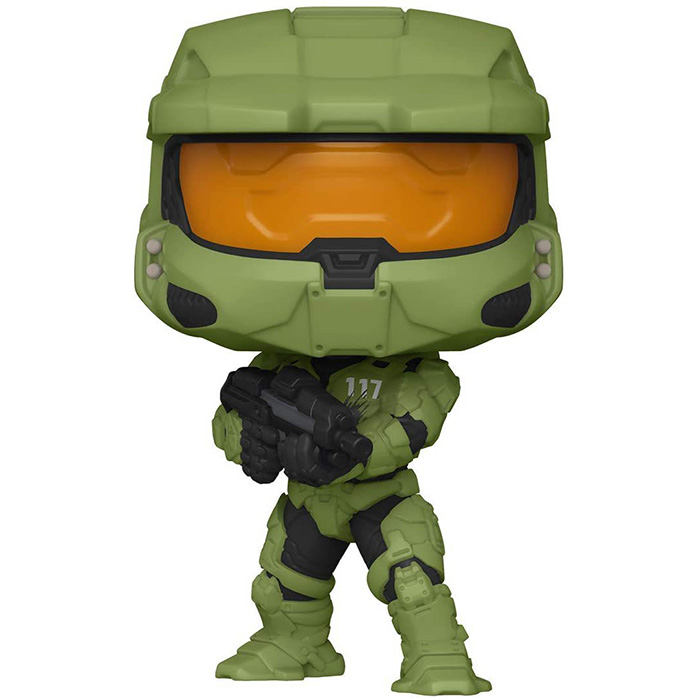 Figurine Masterchief with MA40 assault riffle (Halo)
La figurine Funko Pop Masterchief with MA40 assault riffle (Halo) vous intéresse ?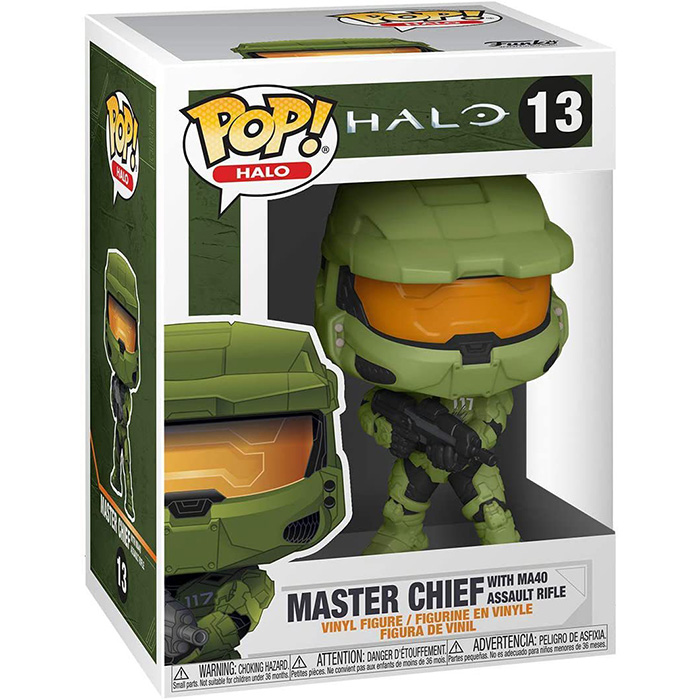 Vérifier la disponibilité sur

Un soldat légendaire
Masterchief est le héros de la série de jeux vidéo Halo. Ce célèbre jeu de tir à la troisième personne se déroule dans un monde de science-fiction futuriste. Plusieurs centaines d'années dans le futur, les hommes maitrisent le voyage spatial et sont parvenus à coloniser plusieurs planètes dans la galaxie. C'est alors qu'ils entrent en contact avec une coalition extra-terrestre, The Covenant, qui les considère comme un race inférieure et est bien décidée à les détruire. Pour cela, l'armée de la Terre décide alors d'inventer des super soldats génétiquement modifiés pour les combattre, les spartan. Masterchief est l'un d'eux, son nom complet étant Spartan John-117 et Masterchief étant en fait une abréviation de son grade. Durant ses différentes aventures, il se retrouve seul dans un vaisseau à la poursuite d'un vaisseau extra-terrestre qu'il tente d'emmener loin de la Terre et il est toujours accompagné de l'intelligence artificielle Cortana.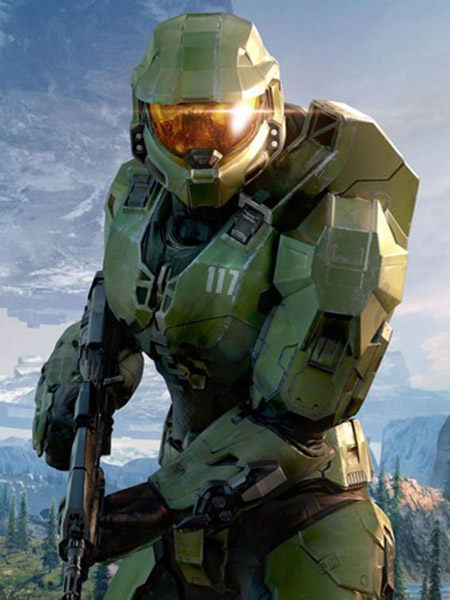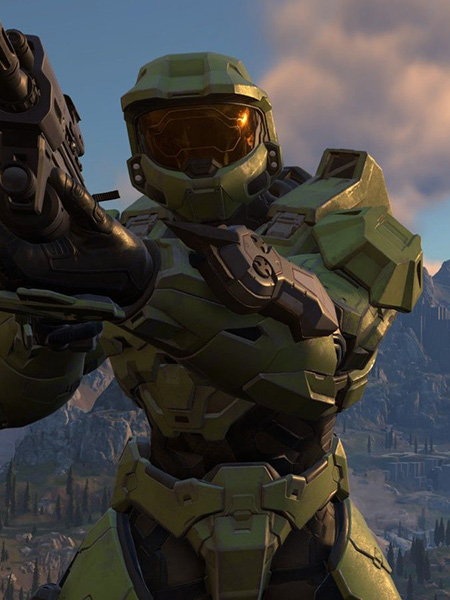 Une nouvelle mission
Masterchief est ici représenté tel qu'on le voit dans le jeu Halo Infinity sorti en 2021. Il porte comme toujours son armure de Spartan couvrant intégralement son corps et cachant son visage. Il porte une tenue noire en dessous et au dessus porte une armure verte en ressemblant un peu à celle des Stormtroopers avec de grosses bottes et des renforts aux genoux et aux coudes. Sur sa poitrine, on retrouve le numéro 117 qui est son matricule. Il porte aussi un casque assorti à sa tenue avec une visière orange devant les yeux. Enfin, il tient dans ses mains son assault rifle noir, sorte de gros fusil de combat futuriste.