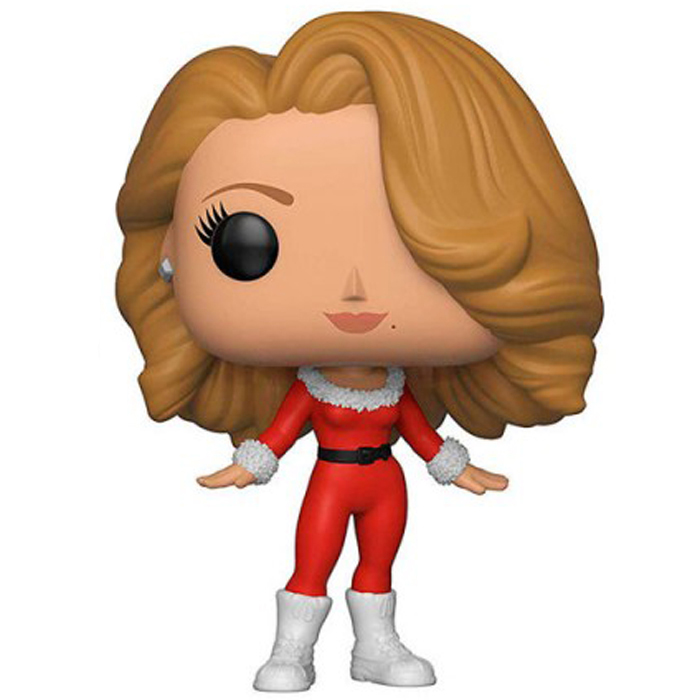 Figurine Mariah Carey (Mariah Carey)
La diva controversée
Mariah Carey est principalement connu comme étant une auteure, compositrice et chanteuse américaine de Pop puis R'n'B. Sa carrière démarre au début des années 90, avec quatre premiers albums rencontrant tous un grand succès. La seconde moitié des années 90 sera l'occasion pour Mariah d'enregistrer des duos avec des artistes comme Boyz II Men ou Whitney Houston, et de participer à des concerts caritatifs avec Céline Dion ou Aretha Franklin. Mais quelques albums plus tard, en 2001, la diva fait face à un échec de taille : celui du projet Glitter incluant un album et un film dont elle est l'actrice principale. Elle quitte alors le label Columbia pour Universal Music, mais son nom est mêlé à de nombreuses controverses. En 2005, l'album The Emancipation Of Mimi lui permet enfin de renouer avec le succès. Tout au long de sa carrière, elle contribue à de nombreuses bandes originales de film, mais se fait également remarquer en tant qu'actrice et productrice. Aujourd'hui, Mariah Carey totalise plus d'une centaine de récompenses prestigieuses, et a plusieurs records à son actif : par exemple, celui de l'artiste ayant le plus de singles classés n°1, ou celui de l'interprète du titre le plus diffusé de l'histoire des Etats-Unis.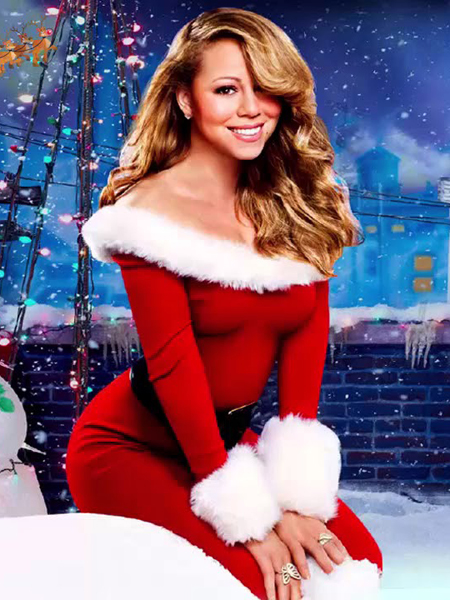 La chanteuse de Noël par excellence
Le premier album de chansons de Noël de Mariah Carey sort en 1994 et s'intitule "Merry Christmas". Mais à priori, Funko s'est sans doute plutôt inspiré de la pochette de l'album "Merry Christmas II You", compilation de Jazz, Soul et R'n'B sorti en 2010, et gratifié d'un important succès populaire. Sur cette figurine, on retrouve tous les aspects de son costume : la tenue rouge avec la fourrure blanche autour des épaules et des poignets, la ceinture noire et les bottes blanches. À noter que la très large majorité des figurines de Funko n'ont pas de bouche, mais cette figurine fait partie des rares exceptions.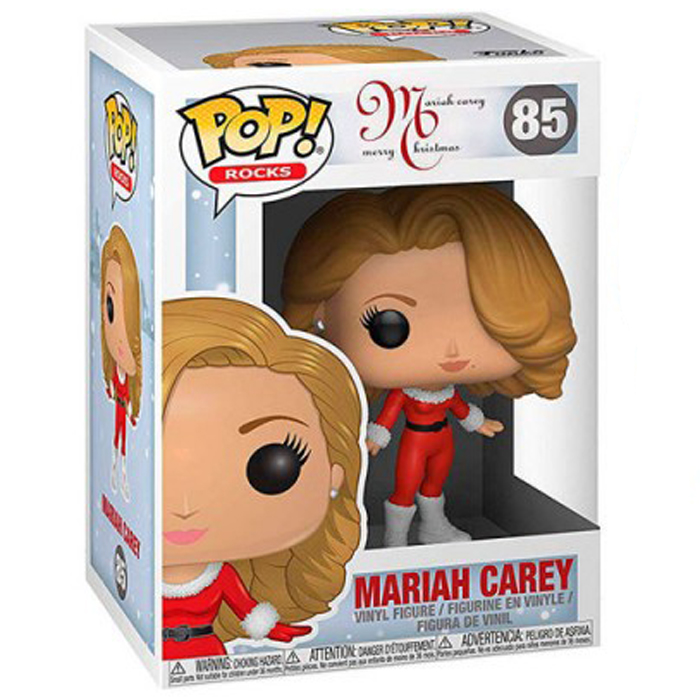 Trouvable également ici :

13.90 €
Voir l'offre