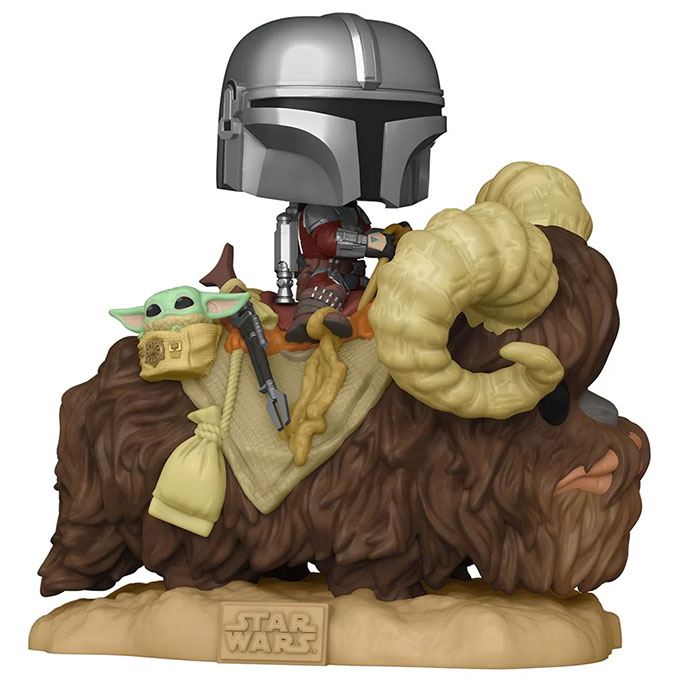 Figurine The Mandalorian & The Child on bantha (Star Wars The Mandalorian)
La figurine Funko Pop The Mandalorian & The Child on bantha (Star Wars The Mandalorian) vous intéresse ?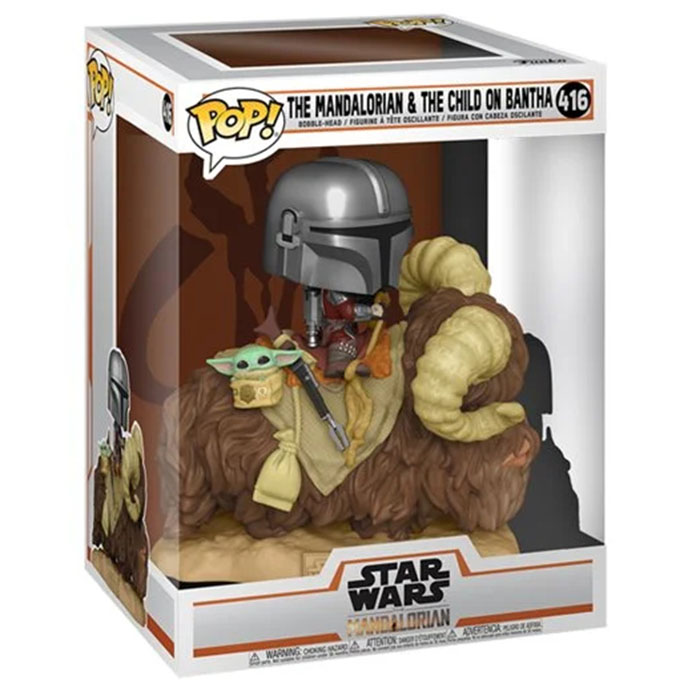 Vérifier la disponibilité sur

Une dangereuse mission
Au début de la seconde saison de la série Star Wars The Mandalorian, le héros de la série est à la recherche d'autres personnes de son peuple qui pourraient l'aider à savoir quoi faire pour s'occuper comme il le faut du jeune bébé Yoda. Cela le mène sur une planète éloignée et en grande partie recouverte de désert. Il y trouve un homme qui porte une armure de mandalorien mais celui-ci se révèle n'être qu'un homme qui a trouvé cette armure et s'en est servi pour débarrasser sa petite ville d'une bande d'hommes de l'empire. En échange de l'armure qui doit revenir à ceux de son peuple, l'homme, Cobb Vanth, demande au mandalorien de l'aider à le débarrasser de la créature géante qui ravage régulièrement leur village.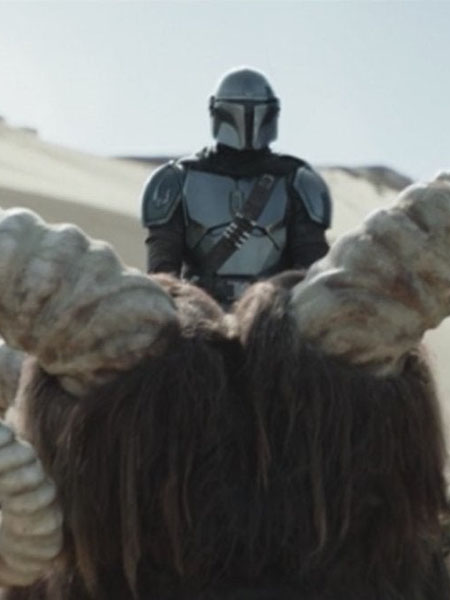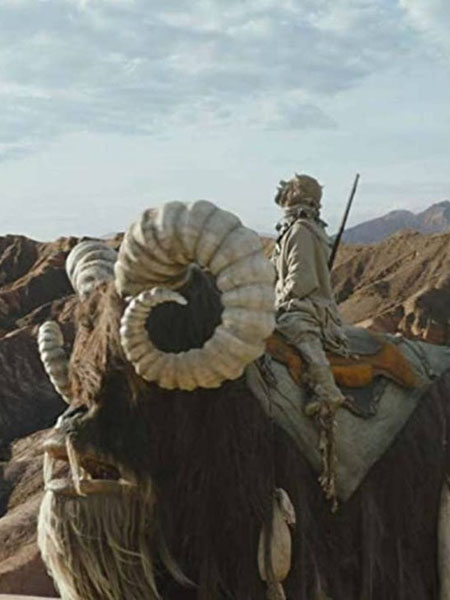 Une impressionnante monture
Funko a ici représenté le mandalorian sur le dos d'un bantha, l'une des créatures dont le peuple de cette planète se sert comme moyen de déplacement. C'est une sorte de mammouth avec de longs poils bruns et de grandes cornes qui s'enroulent sur les côtés comme un bouquetin. Il est posé sur un socle représentant le sable de cette planète. Sur son dos, il porte une selle en toile et le jeune bébé Yoda est posé dans l'une des sacoches accrochées à l'arrière. Le mandalorian se tient à cheval sur le dos de la créature portant comme toujours son armure de mandalorien, en particulier ce fameux casque ainsi que le jetpack dans son dos.