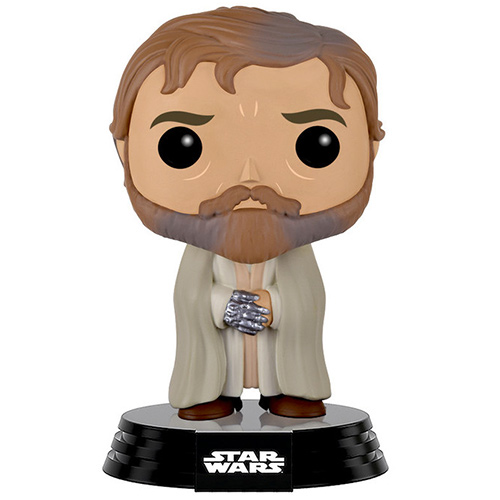 Figurine Luke Skywalker The Force Awakens (Star Wars)
La figurine Funko Pop Luke Skywalker The Force Awakens (Star Wars) vous intéresse ?

Vérifier la disponibilité sur

Le dernier des Jedi
Luke Skywalker est l'un des personnages principaux de la première trilogie Star Wars et un personnage important du premier film de la nouvelle trilogie bien qu'il ne soit que très peu présent à l'écran. Dans la première trilogie, le jeune Luke vit sur la planète Tatooine avec son oncle. Un jour, alors qu'il est entrain de réparer un petit robot que son oncle a acheté, il tombe sur un message enregistré par la princesse Leia de la résistance demandant l'aide d'Obi-Wan Kenobi. Luke décide d'aller le chercher et part avec lui pour aider la princesse. Il va alors apprendre que comme Obi-Wan, il possède la force. Il va alors rejoindre la résistance pour combattre le terrible Darth Vader. Trente plus tard alors que l'empire a été vaincu, le premier ordre monte en puissance sous les ordres de Kylo Ren qui n'est autre que le fils de Leia et du contrebandier Han Solo. Celui-ci a reçu un entrainement de Jedi par Luke mais a tout de même fini par être séduit par le côté obscur. Pour cette raison, Luke a choisi de s'isoler sur une planète hostile mais Rey, qui possède aussi la force, va le retrouver à la fin du film.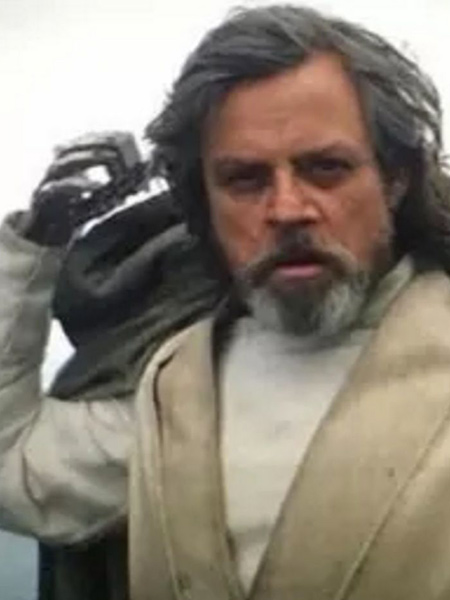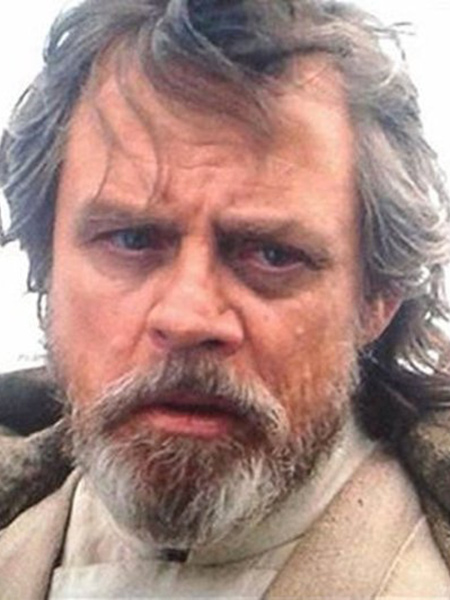 Une allure de maître Jedi
Lorsque l'on voit Luke Skywalker, il a bien sûr vieilli mais il semble surtout qu'il ait fini par adopter une allure très proche de son vieux maître Obi-Wan Kenobi. Comme lui, il porte une longue tunique beige très simple avec un long manteau d'un beige légèrement plus foncé. On peut aussi voir la main en métal qui remplace la main qu'il a perdu en combattant Darth Vader pour la première fois. Au niveau de la tête, on peut voir quelques cernes et rides qui marquent son âge ainsi que sa barbe brune légèrement grisonnante. Comme sa barbe, ses cheveux sont bruns avec une pointe de gris à la racine.