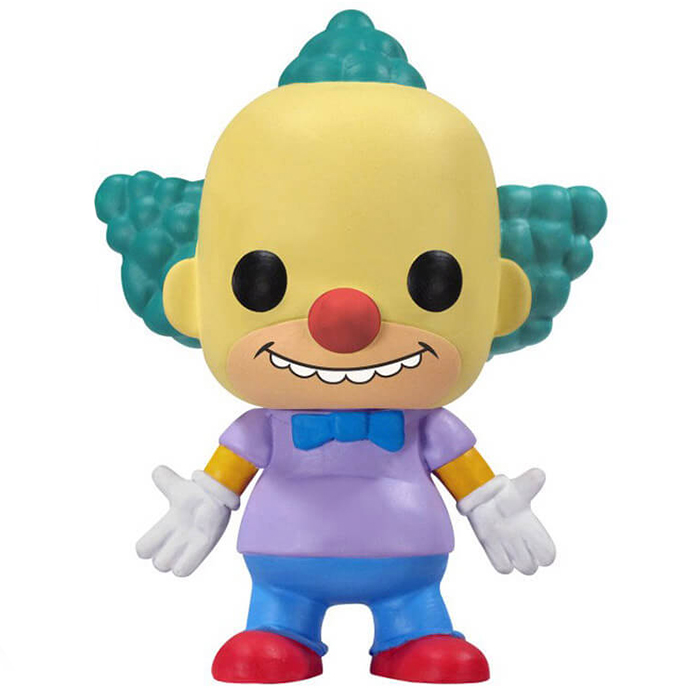 Figurine Krusty the clown (The Simpsons)
La figurine Funko Pop Krusty the clown (The Simpsons) vous intéresse ?

Vérifier la disponibilité sur

Un triste héros
Krusty the clown est un personnage récurrent de la célèbre série animée "The Simpsons". C'est le présentateur d'un show pour enfants que les enfants de la famille, Bart et Lisa, regardent régulièrement. Bien qu'il fasse preuve d'un enthousiasme démesuré dans son show, Krusty est en fait un personnage désabusé, accro à de nombreuses drogues mais qui continue à jouer son rôle car il se sent piégé par son métier. Plusieurs épisodes lui sont consacrés intégralement au cours de la série, ce qui en fait l'un des personnages les plus importants en dehors des membres de la famille.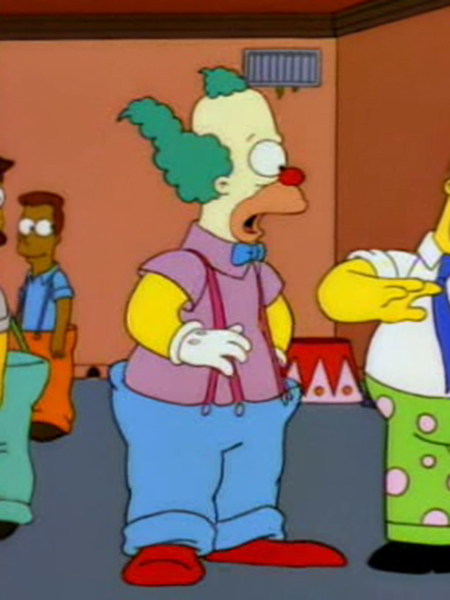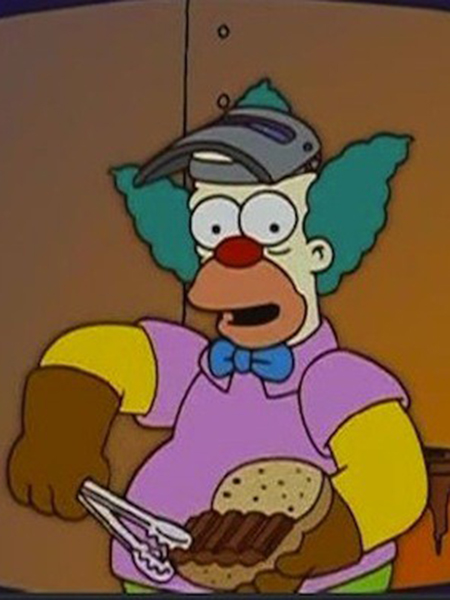 Un drôle de clown
Comme dans la série, Krusty porte son costume habituel : un pantalon bleu, un t-shirt violet décoré d'un gros noeud papillon et bien sûr de grosses chaussures rouges de clown. Sa peau est bien sûr jaune et il porte des gants blancs à quatre doigts. Sur sa tête, on retrouve trois touffes de cheveux turquoise et bien sûr, il porte un gros nez rouge.