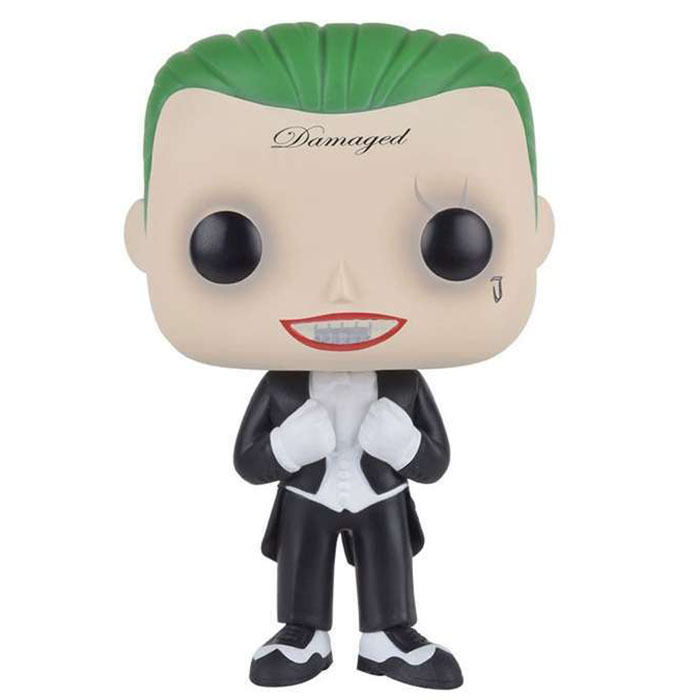 Figurine The Joker with tuxedo (Suicide Squad)
La figurine Funko Pop The Joker with tuxedo (Suicide Squad) vous intéresse ?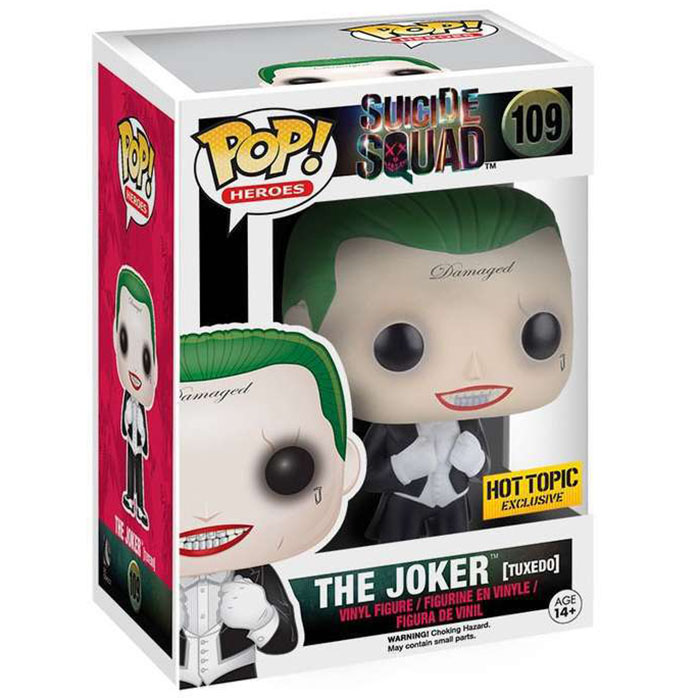 Vérifier la disponibilité sur

Un manipulateur
Le Joker est l'un des personnages du film Suicide Squad, adapté des comics DC du même nom. Dans ce film, Amanda Waller recrute une équipe faite des plus grands criminels de Gotham City afin de prendre partie à des missions très dangereuses en échange de la promesse de réduire leurs peines. L'une de ces criminelles est Harley Quinn, anciennement la petite amie du fameux Joker. Ce dernier ne prend pas part à l'action du film mais est présent dans de nombreux flash back vus à travers les yeux d'Harley Quinn. On peut voir comment il l'a rendue amoureuse de lui alors qu'il était son patient à l'asile psychiatrique de Gotham City. Et comment elle l'a suivi dans son monde de folie et de crime. On peut aussi voir à quel point leur relation était malsaine et comment il l'a abandonnée quand elle s'est retrouvée piégée et s'est faite arrêter.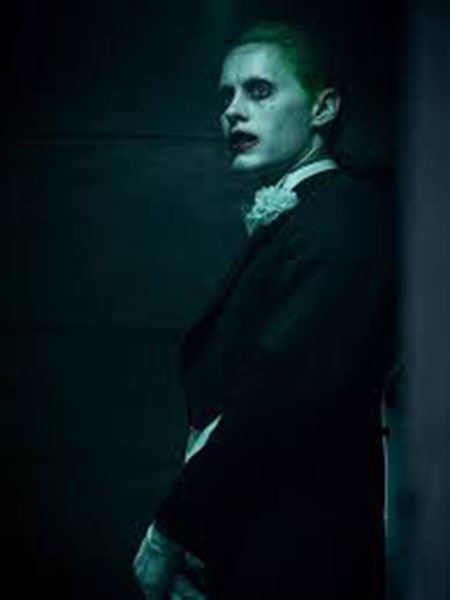 Un méchant élégant
Le Joker est ici représenté avec le smoking qu'il porte dans l'un des souvenirs d'Harley Quinn. Celui-ci a un look un peu rétro avec un pantalon noir assez court et des chaussures noires et blanches. Il porte un veston blanc et une veste noire à queue de pie ainsi qu'un noeud papillon blanc. Il porte aussi des gants blancs. Son visage est comme toujours très pale avec des cheveux verts. Il a une large bouche aux lèvres rouges et deux tatouages sur le visage ainsi que des bagues aux dents.