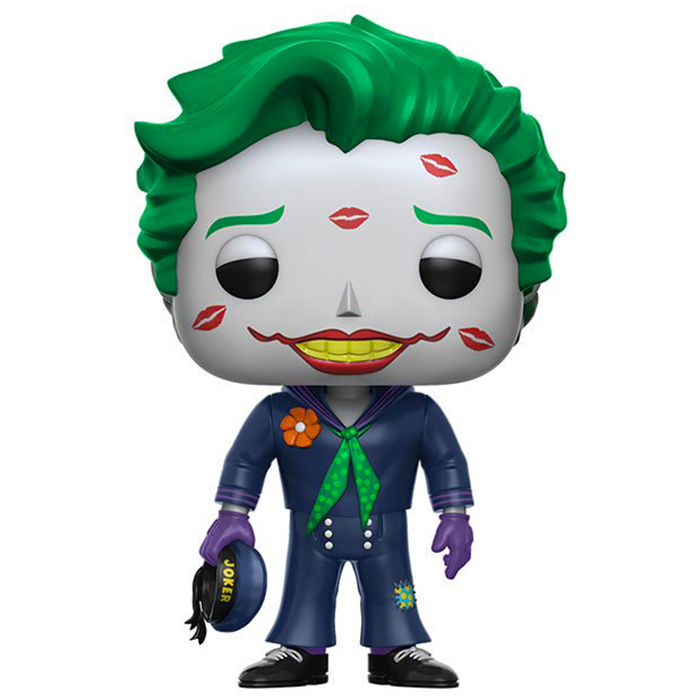 Figurine Joker with kisses (DC Comics Bombshells)
La figurine Funko Pop Joker with kisses (DC Comics Bombshells) vous intéresse ?

Vérifier la disponibilité sur

Un Joker amoureux
Le Joker est un personnage issu de l'univers DC Comics. C'est l'un des ennemis les plus célèbres et appréciés de l'univers de Batman, apparaissant par la suite dans d'autres séries. Les origines du Joker varient selon les versions mais dans la première, c'était un criminel ordinaire qui fut rendu fou après être tombé dans une cuve de produits chimiques. Cette figurine en particulier est inspirée d'une série de figurines créées en 2013 et où certaines héroïnes DC furent réimaginées en version pin-up des années 40. Le Joker est le seul personnage masculin de cette série puisqu'il était représenté en couple avec Harley Quinn. Ces figurines furent si populaires qu'elles inspirèrent aussi de nouveaux comics se déroulant à cette période.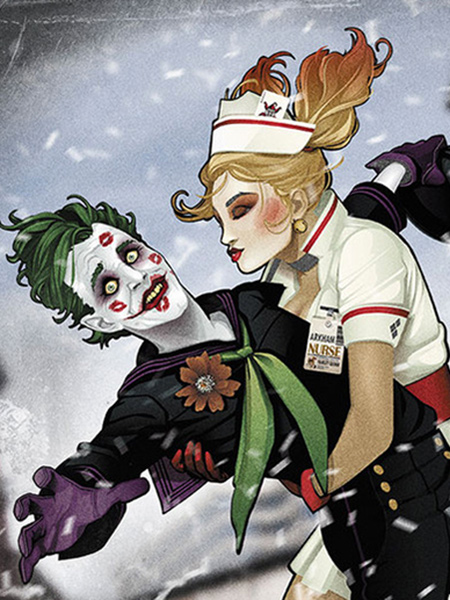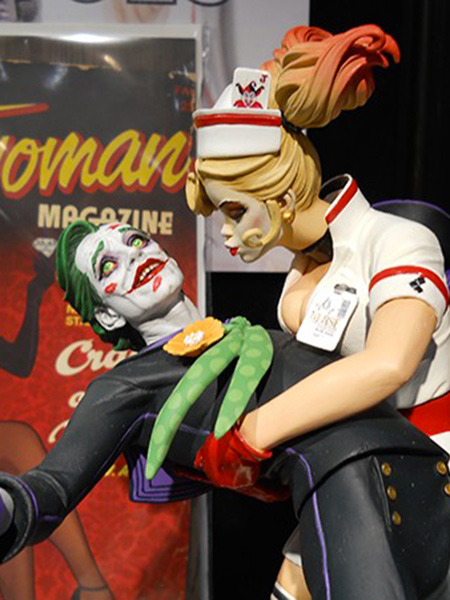 Des bisous
Sur la première fameuse figurine du Joker en version Bombshell, il était représenté dans les bras d'Harley Quinn qui était entrain de l'embrasser, laissant des traces de rouge à lèvres partout sur son visage. C'est donc aussi comme ça qu'il est représenté ici. On retrouve son costume bleu de marin bien typique des années 40 avec des ajouts de couleurs qui correspondent bien à son personnage de Joker. Dans sa main droite, il tient sa casquette de marin et ses mains sont gantées. Au niveau de la tête, on reconnait bien son visage très pale, son large sourire, ses cheveux verts et bien sûr, les marques de bisous sur ses joues et son front.