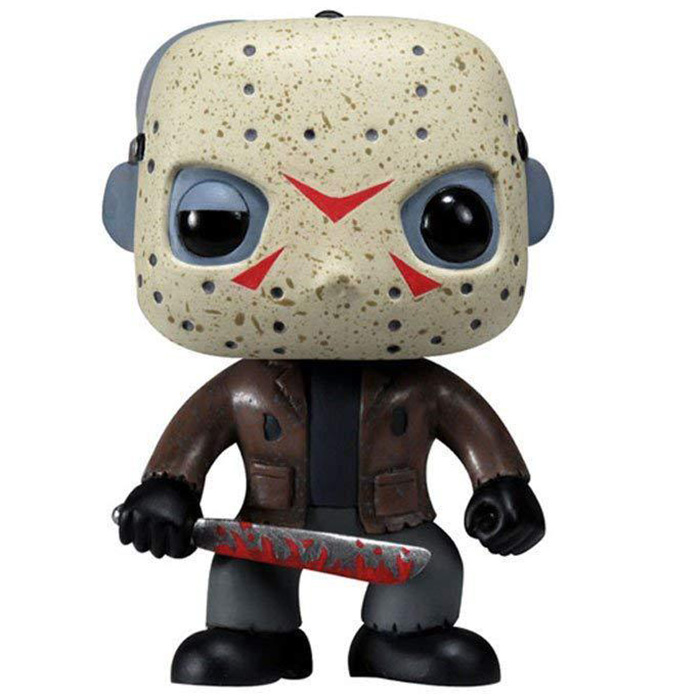 Figurine Jason Voorhees (Friday The 13th)
La figurine Funko Pop Jason Voorhees (Friday The 13th) vous intéresse ?

Vérifier la disponibilité sur

Un destin tragique
Jason Vorhees est le fameux héros de la série de films d'horreur Vendredi 13. C'est un garçon né au début des années 50 avec une paralysie d'un côté du visage. Cela poussa son père à partir et Jason fut élevée par sa mère, Pamela. Son destin prit un tour encore plus tragique quand il passa l'été avec sa mère dans un camp de vacances et qu'il tomba dans la rivière. Les surveillants, trop occupés à faire l'amour, ne vinrent pas à son aide et Jason fut présumé noyé. Durant les premiers films, l'assassin est donc en fait sa mère se vengeant des deux surveillants puis ceux qui étaient revenus pour tenter de rouvrir le camp fermé depuis des années. Après la mort de Pamela, on découvrit que Jason n'était en fait pas mort mais qu'il vivait depuis à l'état sauvage dans la forêt, le traumatisme de sa quasi noyade l'ayant rendu encore plus instable. Il se mit à tuer toutes les personnes s'aventurant dans la forêt qu'il considère comme son territoire.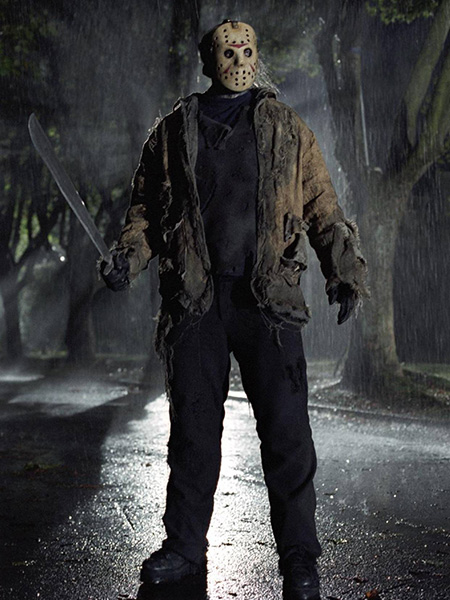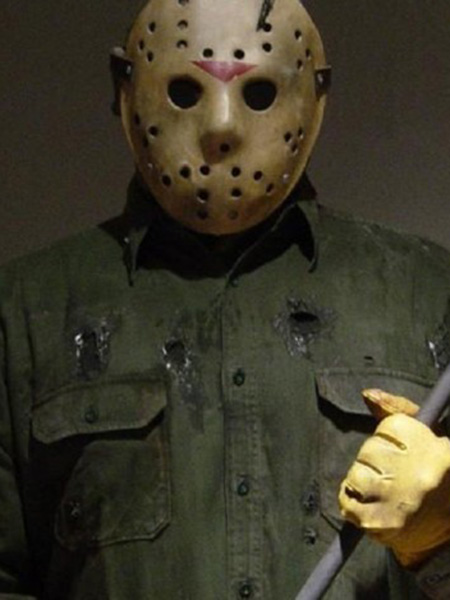 Une apparence terrifiante
Jason est ici représenté dans l'un des derniers films. En effet, dans ses premières apparitions adultes, il porte un simple sac en toile pour cacher son visage déformé et ce qu'est que plus tard qu'il adopte le masque de hockey qu'il a volé à un enfant. Il porte aussi un pantalon gris avec une veste marron et des chaussures noires, le tout plutôt sale et usé. Sous son masque, on devine une peau bleue donc on peut imaginer qu'il est représenté tel qu'il est dans le dernier film quand il revient en zombie avec sa mort dans le cinquième opus. Enfin, il tient une machette, l'arme avec laquelle sa mère avait vengé sa mort.