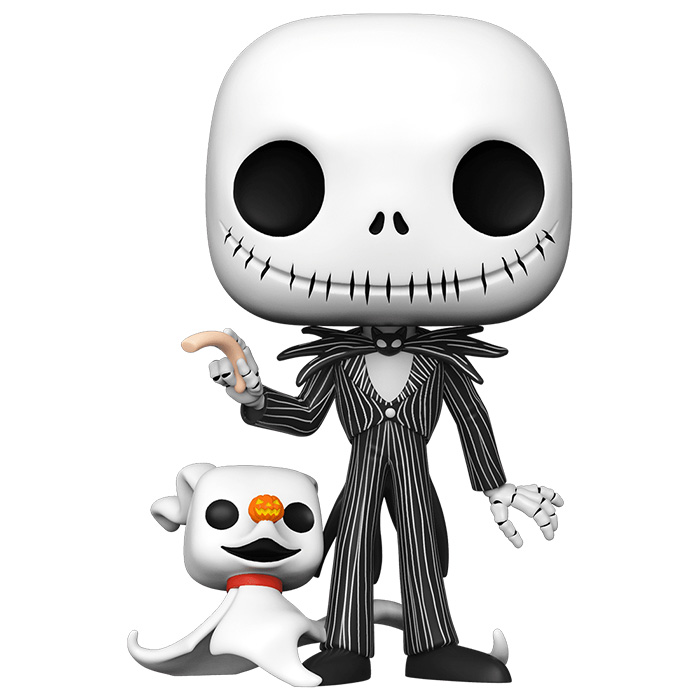 Figurine Jack with Zero (L'Etrange Noël De Monsieur Jack)
La figurine Funko Pop Jack with Zero (L'Etrange Noël De Monsieur Jack) vous intéresse ?

Vérifier la disponibilité sur

Le plus célèbre des squelettes
Jack Skellington est le héros de l'Etrange Noël de Monsieur Jack, le célèbre dessin animé en stop motion imaginé par Tim Burton. Jack est un squelette vivant et la grande star de la ville d'Halloween. Il en est le maître des festivités car il est le meilleur pour imaginer des scénarios et décorations terrifiantes. Mais une année, Jack se sent las de toujours faire peur de faire crier les gens alors il part se promener dans la forêt à la recherche d'inspiration avec son petit chien fantôme Zero. C'est alors qu'il tombe sur le village de Noël où tout le monde semble être heureux. Il pense alors que c'est la solution et qu'il doit organiser Noël plutôt qu'Halloween. Mais la source de la mélancolie se trouve ailleurs et il aura besoin d'aide pour le comprendre.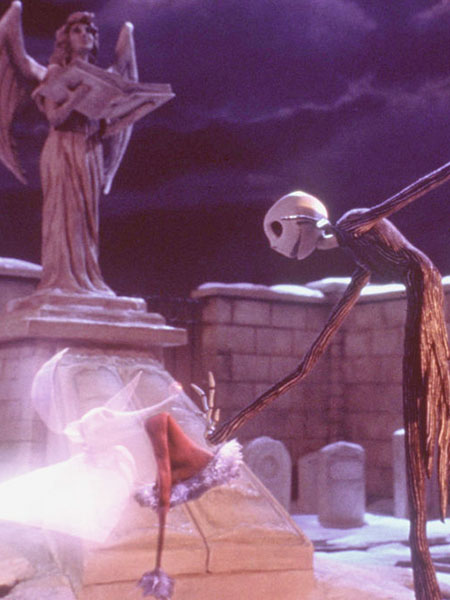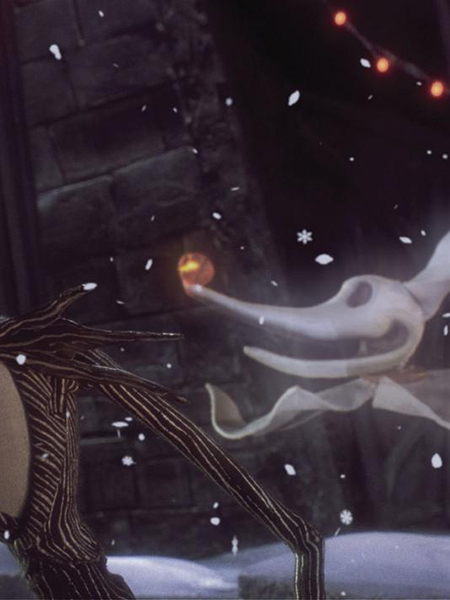 Un duo adorable
Pour cette nouvelle version de ce personnage culte, Funko l'a ici représenté avec son petit chien Zero se faufilant entre ses jambes en version supersized. Jack est représenté debout avec son fameux costume noir à rayures blanches. On retrouve bien ses mains squelettiques ainsi que son noeud papillon en forme de chauve-souris. Au niveau de la tête, on retrouve sa tête de squelette avec un grand sourire. Enfin, il tient à la main une saucisse qu'il tient au-dessus de Zero. Celui-ci est représenté avec son corps semblant être un simple drap blanc prenant la forme d'un chien avec un petit collier rouge et un nez en forme de citrouille.