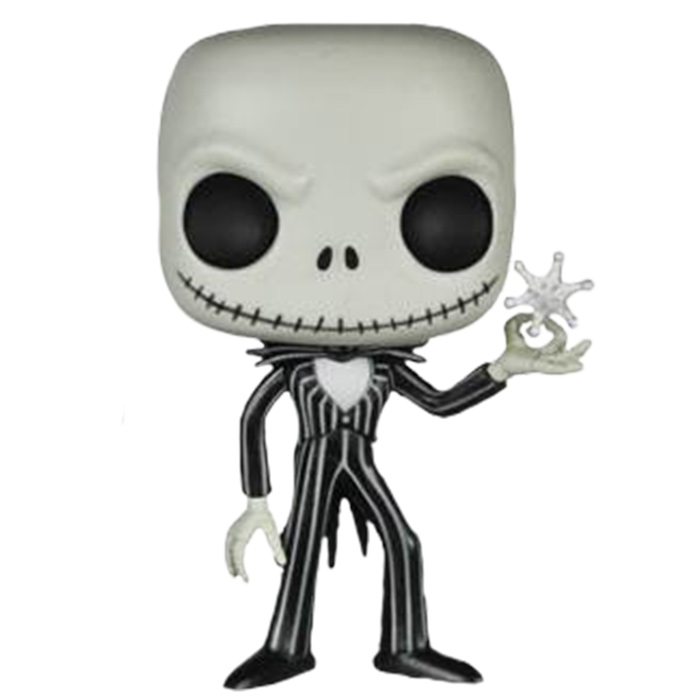 Figurine Jack with snowflake (L'Etrange Noël De Monsieur Jack)
La figurine Funko Pop Jack with snowflake (L'Etrange Noël De Monsieur Jack) vous intéresse ?

Vérifier la disponibilité sur

Jack découvre la neige
Jack Skellington est un étrange squelette vivant en pate à modeler et le héros du fameux film d'animation des studios Disney imaginé par Tim Burton, L'Etrange Noël De Monsieur Jack. Jack est le maître des festivités de la ville d'Halloween et alors que tout le monde s'apprête à faire la fête, Jack n'est pas vraiment d'humeur. Il sort de la ville pour réfléchir et se retrouve dans la forêt. En se promenant il découvre par hasard la ville enneigée de Noël. Il voit que tout le monde y est heureux et pense que c'est peut-être la réponse à sa déprime. Il décide alors d'organiser Noël au lieu d'Halloween et fait kidnapper le Père Noël pour prendre sa place. Mais Sally, une petite poupée en chiffon, prisonnière du scientifique fou de la ville, sait que ce n'est pas ça. Elle est depuis toujours amoureuse de Jack et va tenter de lui faire comprendre que c'est l'amour qui manque dans sa vie.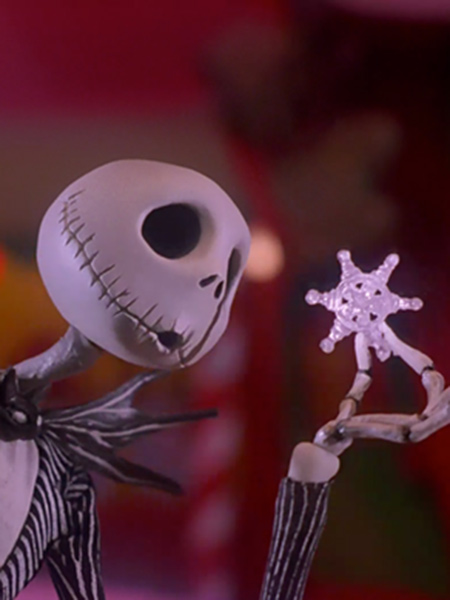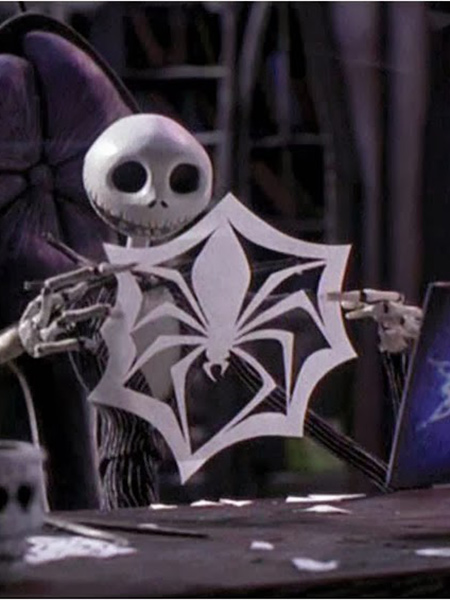 Jack et le flocon
Cette figurine de Jack est une version exclusive pour les magasins Hot Topic. Elle diffère assez peu de la version classique de Jack si ce n'est qu'il tient ici un flocon de neige en plastique transparent dans sa main gauche. Jack porte comme d'habitude son costume à queue de pie rayé noir et blanc et on retrouve bien la maigreur de ses jambes de squelette. Au niveau de la tête, sa peau est d'un blanc très légèrement verdâtre, ce qui correspond bien à un squelette. On retrouve ses grands yeux noirs et les arcades sourcilières le rendant particulièrement expressif. Son nez est creusé comme celui de tous les squelettes et on retrouve bien sûr son très grand sourire donnant l'air d'être cousu sur son visage.