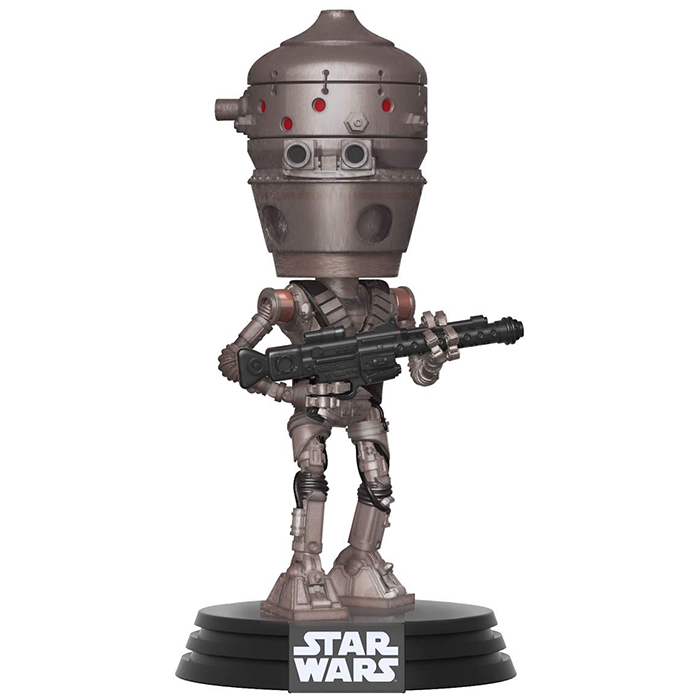 Figurine IG-11 (Star Wars The Mandalorian)
La figurine Funko Pop IG-11 (Star Wars The Mandalorian) vous intéresse ?

Vérifier la disponibilité sur

La mission
IG-11 est un droide travaillant comme chasseur de primes dans l'univers Star Wars, plus particulièrement dans la série The Mandalorian, suivant les aventures de The Mandalorian, un autre chasseur bien connu de la galaxie. Comme beaucoup d'autres chasseurs de prime, IG-11 avait comme cible "The Child" qu'il avait comme mission de tuer. Mais lui et The Mandalorian arrivèrent en même temps auprès de l'enfant, un jeune de l'espèce de maître Yoda et ce dernier décida finalement de ne pas le tuer. Mais comme la programmation d'IG-11 le forçait à faire toujours exactement comme c'était prévu, The Mandalorian fût obligé de tuer le droide pour protéger l'enfant.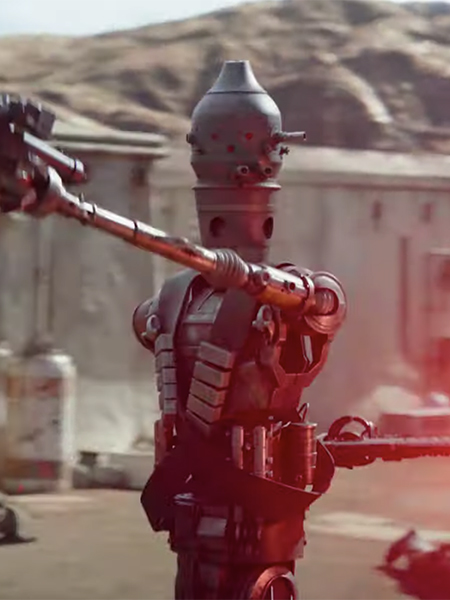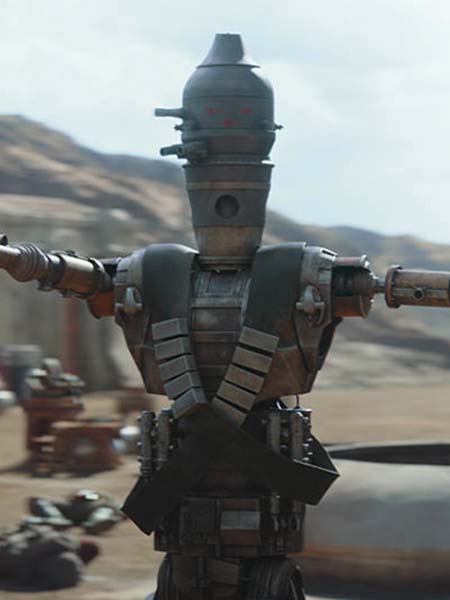 Un droide rétro
IG-11 a un design bien typique des premiers Star Wars. C'est un droide vaguement anthropomorphe fait de gris légèrement rouillé par endroits. On peut voir de nombreuses parties mécaniques, fils, cables, rivets, etc sur ses jambes et bras plutôt maigres. Dans ses bras, il porte un très gros fusil noir dont le doigt est sur la gâchette. Au niveau de la tête, celle-ci ressemble plus à la partie supérieure d'une arme de tourelle avec le haut semblant pouvoir tourner à 360 degrés et cette sorte d'embout télescopique.