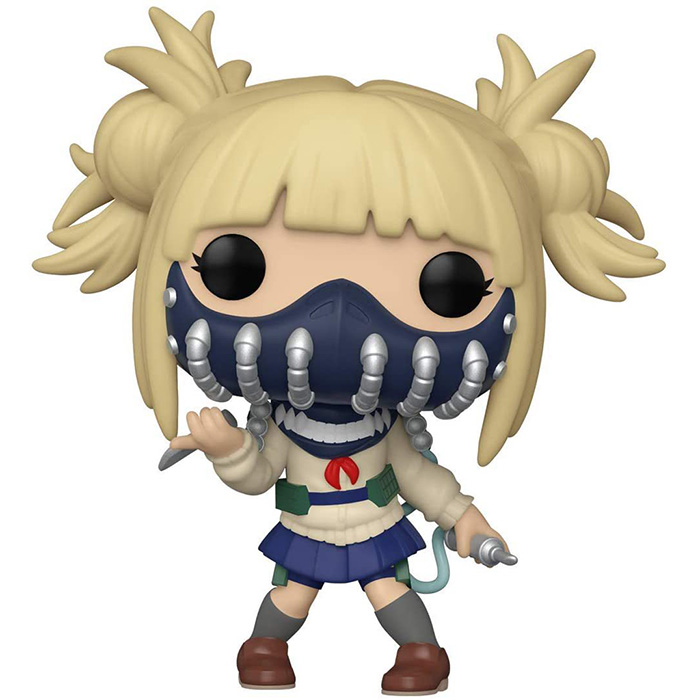 Figurine Himiko Toga with mask (My Hero Academia)
La figurine Funko Pop Himiko Toga with mask (My Hero Academia) vous intéresse ?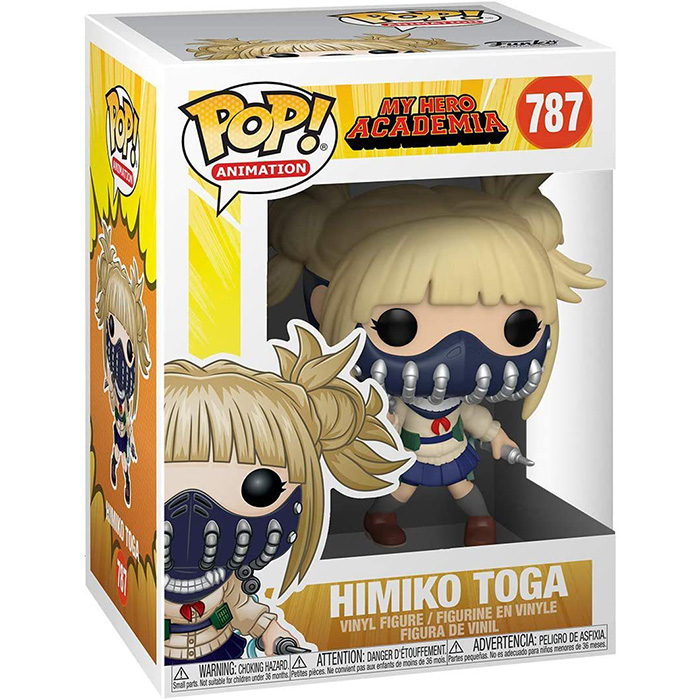 Vérifier la disponibilité sur

Une allure innocente pour un dangereux personnage
Himiko est un personnage assez important de l'animé et du manga My Hero Academia qui se déroule dans un monde où quasi tout le monde nait avec un alter qui leur donne un pouvoir. Cela fait qu'il existe beaucoup d'écoles formant des super-héros mais aussi de nombreux super-vilains. Himiko fait partie de la seconde catégorie, inspirée par Stain qui s'en prend régulièrement aux super-héros car il n'aime pas l'idée de faire payer les gens pour les aider. L'alter d'Himiko, Metamorphose, est particulièrement dangereux car il lui permet de prendre l'apparence et la voix des gens après avoir ingéré leur sang. Cela est amplifié par le fait qu'elle semble prendre un grand plaisir à tuer et faire du mal, arborant toujours un grand sourire durant les combats. Elle a aussi la capacité de devenir invisible quand elle vide intégralement son esprit et retient sa respiration.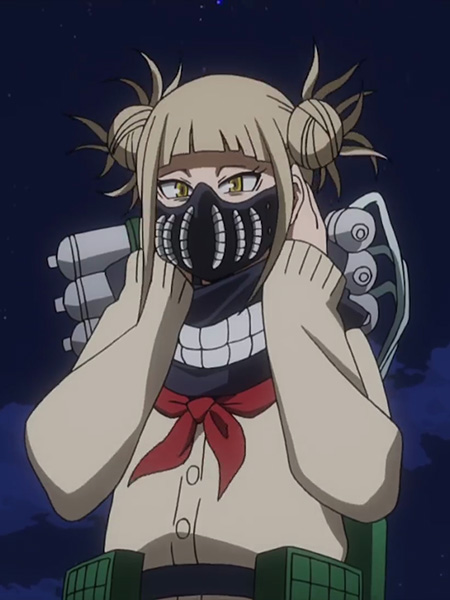 Un masque à l'allure inquiétante
Himiko est ici représentée avec la tenue qu'elle porte en tant que super-vilaine. Elle porte en fait ses vêtements de civil faisant penser à une tenue d'écolière avec sa jupe plissée, se chaussettes hautes et son petit gilet, avec quelques accessoires en plus. Elle porte une écharpe noire inquiétante sur laquelle est imprimée une dentition avec des canines particulièrement aiguisées. Elle porte aussi un masque avec des tubes qui lui permettent de continuer à respirer même quand elle utilise la capacité qui lui permet de disparaitre. Ses cheveux blonds sont comme d'habitude coiffés en deux chignons avec des mèches dépassant d'un peu partout et elle tient un couteau dans sa main droite.