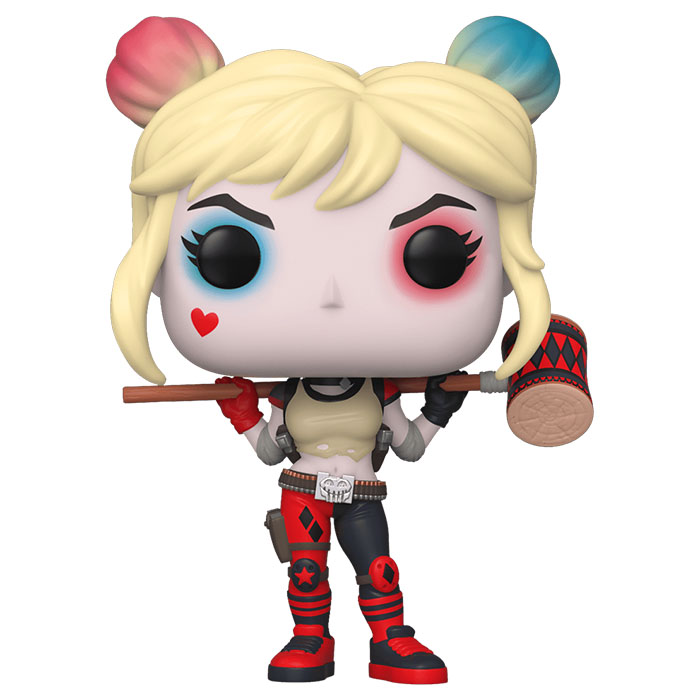 Figurine Harley Quinn with mallet (DC Comics)
La figurine Funko Pop Harley Quinn with mallet (DC Comics) vous intéresse ?

Vérifier la disponibilité sur

Une nouvelle vie mais pas tout à fait
Harley Quinn est l'un des plus populaires personnages de l'univers DC comics. Elle apparut d'abord dans les comics Batman auprès du Joker. En effet, celle-ci était une psychiatre à l'asile où ce dernier était enfermé mais elle tomba amoureuse et décida de s'enfuir avec lui, acceptant une vie de crime à ses côtés. Harley Quinn fut vite très populaire pour son côté à la fois fou et joyeux et son goût pour les armes à l'exagération très comique comme son fameux maillet. Par la suite, Harley Quinn eut donc le droit à ses propres aventures. Elle stoppa sa relation abusive avec le Joker pour reprendre une vie plus normale. Mais Harley Quinn n'aime pas trop la normalité et conserve sa personnalité exubérante. Elle se retrouve donc souvent dans des aventures complètement folle plus ou moins malgré elle.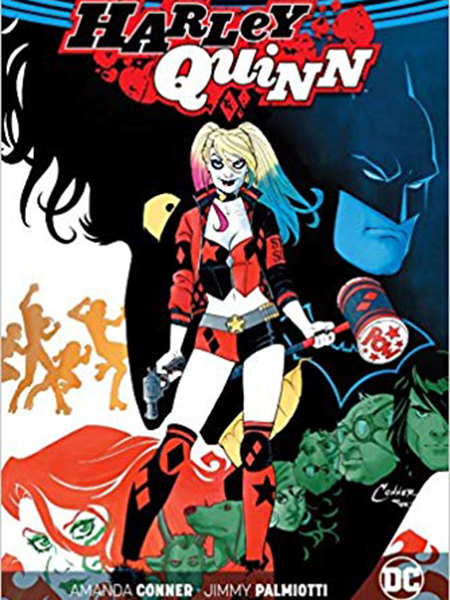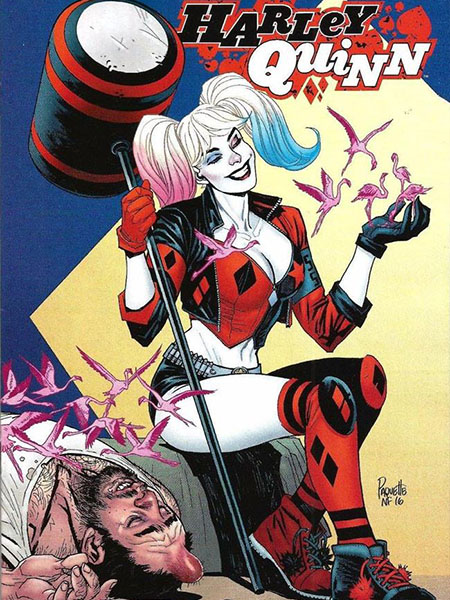 Harley Quinn et son maillet
Harley Quinn est donc ici représentée avec son fameux maillet noir et rouge qu'elle tient sur ses épaules. Au niveau du look, elle n'a jamais abandonné son inspiration de la reine de carreau que l'on retrouve dans les couleurs de ses baskets et de son pantalon. Avec cela elle porte un t-shirt beige déchiré et une grosse boucle de ceinture avec une tête de mort qui rappelle son côté punk. Au niveau de la tête, on retrouve sa peau très pale ainsi que le maquillage bleu et rouge sur ses yeux et ses cheveux blonds dont les pointes sont teintes dans ces mêmes couleurs. Enfin, on retrouve aussi le petit coeur rouge sur sa joue.