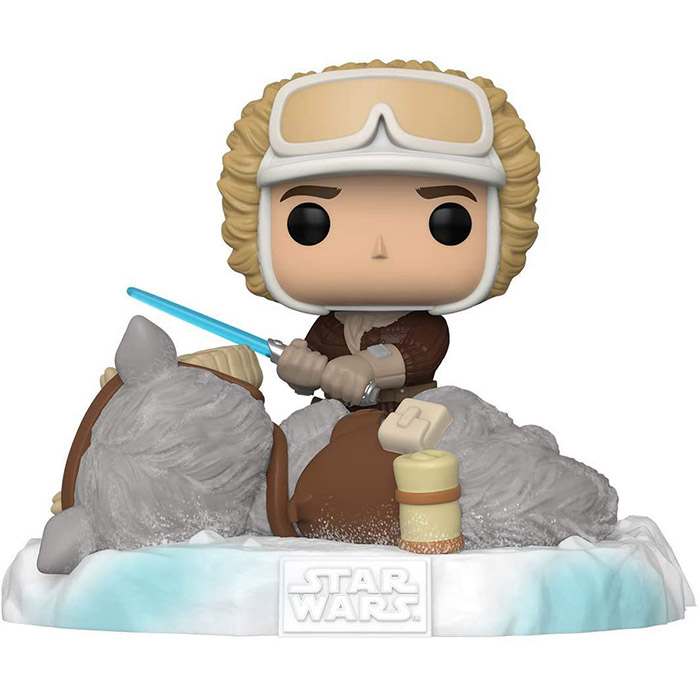 Figurine Han Solo with Tauntaun Battle at Echo Base (Star Wars)
La figurine Funko Pop Han Solo with Tauntaun Battle at Echo Base (Star Wars) vous intéresse ?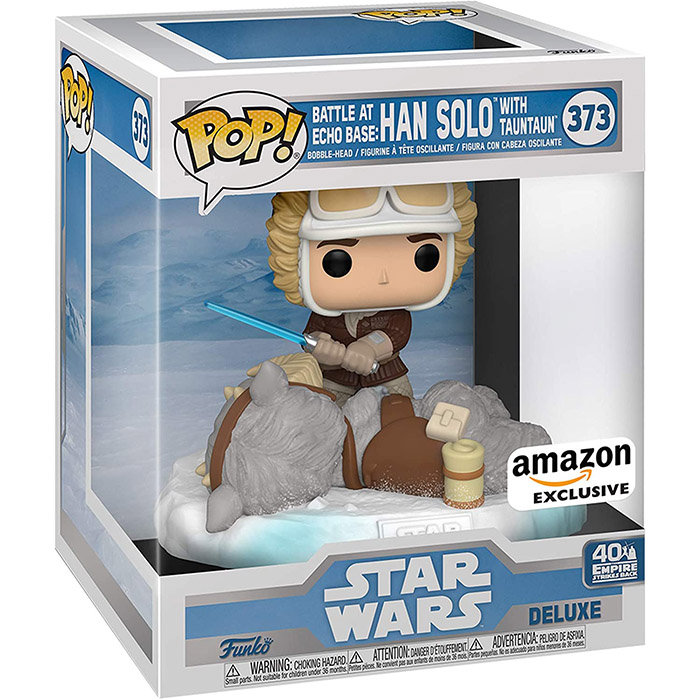 Vérifier la disponibilité sur

Une scène culte
Han Solo est un des héros de la première trilogie Star Wars, la fameuse épopée de science-fiction de George Lucas. C'est un pilote et contrebandier qui est embauché par Luke Skywalker au début du premier film quand celui-ci trouve le message de la princesse Leia et décide d'aller la libérer du terrible Darth Vader avec le jedi Obi Wan Kenobi. Lui et son ami Chewbacca ne sont embauchés que comme pilotes mais ils se retrouvent finalement à participer à la mission de sauvetage et s'embarquent dans la rebellion auprès de Luke et de Leia qui est une des leaders de celle-ci. Dans le deuxième film, l'alliance rebelle s'est installée sur la planète glacée Hoth, se pensant à l'abris de l'empire. Mais l'empire parvient à les repérer et les attaque. Han Solo se retrouve bloqué loin de la base dans la neige et il doit se protéger du froid en se tenant près du corps d'un tauntaun mort. Finalement, la rebellion devra évacuer la planète et Han se retrouvera à fuir à bord du Faucon Millienium avec Chewbacca et la princesse Leia.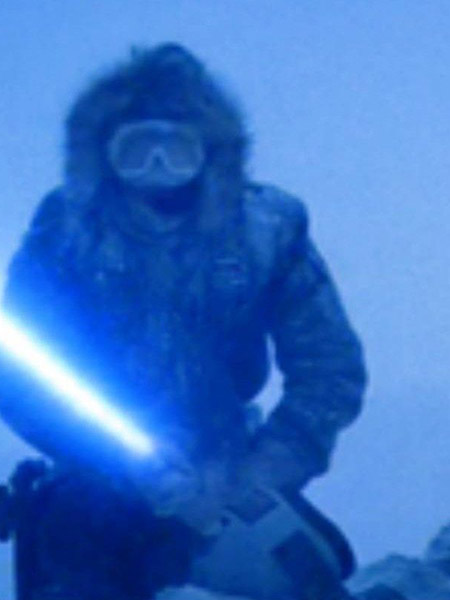 Un moment dangereux
Pour cette nouvelle version de Han Solo, Funko l'a représenté lors de la bataille à Echo Base. Elle a la spécificité d'être sur un socle qui s'imbrique avec les socles des cinq autres figurines de la même série se déroulant durant la même bataille. Le socle représente donc la glace bleu et blanche de la planète Hoth et on retrouve le corps du tauntaun couché au sol avec sa selle et ses grandes cornes de bouc ainsi que son corps velu. Han à lui un manteau en cuir avec de la fourrure au col et des gants marron clair. Au niveau de la tête, il porte aussi une cagoule en fourrure et des lunettes le protégeant de la neige. Enfin, il tient le sabre laser bleu d'Obi Wan Kenobi.