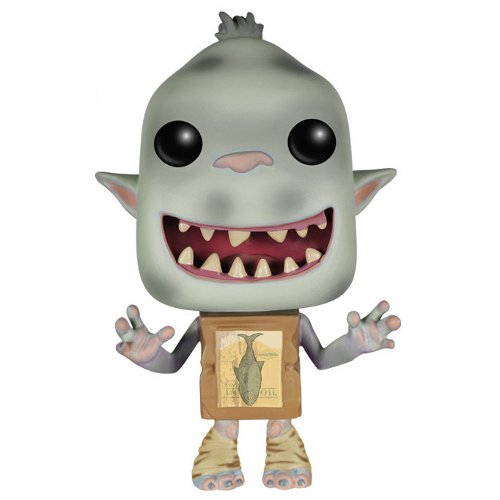 Figurine Fish (Les Boxtrolls)
Un papa pas comme les autres
Fish est l'un des personnages principaux du film d'animation "Les Boxtrolls". Ce film en stop motion (comme l'Étrange Noël de Monsieur Jack ou The Corpse Bride) est une adaptation du livre "Here be monsters" de l'auteur et dessinateur anglais Alan Snow. Fish est un boxtroll, une drôle de race de troll s'habillant de boîtes en carton et vivant sous la ville imaginaire de Cheesebridge. Les trolls ont dans la ville une réputation de créatures monstrueuses mangeuses de chair humaine et raffolant en particulier de celle des bébés. La vérité est toute autre puisque ce sont plutôt des créatures pacifistes très douées pour fabriquer ou réparer tous types de mécanismes et d'objets. Fish est aussi le père adoptif d'un petit garçon humain, Eggs, qu'il a recueilli lorsqu'il était bébé. Toute la ville est convaincue depuis ce jour qu'il a tué ses parents et volé le bébé pour le manger mais on découvrira bien sûr que la vérité est toute autre.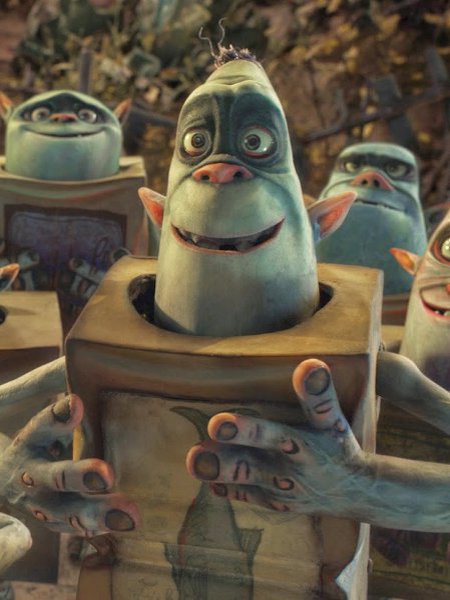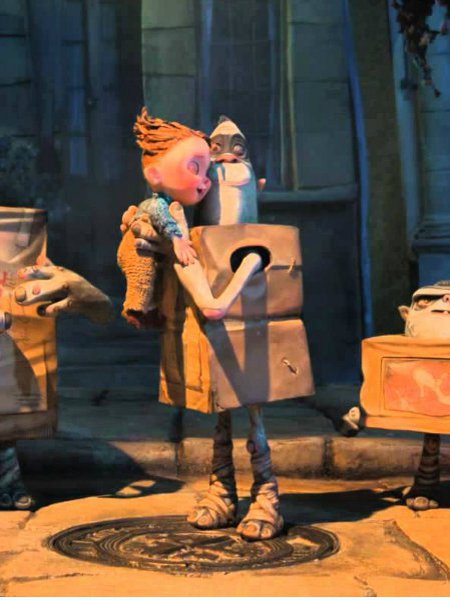 De charmants petits trolls
Comme tous les boxtrolls, Fish tient son nom de l'illustration représentant le contenu originel du carton duquel il s'habille, dans ce cas précis du poisson. Encore une fois, cet élément est très finement représenté avec un carton bien cabossé et une illustration d'une précision que l'on voit rarement sur les autres figurines pop de Funko ! Les créateurs de la figurine ont aussi très joliment reproduit leur peau grise aux touches de roses parfaitement placés. Comme dans le film, ses bras sont maigres, il a quatre doigts et trois gros orteils et il n'a pour seul autre "vêtement" que des bandes de tissu autour des pieds. Si les boxtrolls ont tous plus ou moins la même taille et les mêmes caractéristiques physiques, c'est la forme de leur tête, très variable, qui permet de les reconnaître. Ainsi comme celle de Fish est toute en longueur, Funko a choisi de dévier de la forme de tête de la majorité des figurines pop pour mieux coller au film. On y retrouve donc ses oreilles pointus, son nez rose plus animal qu'humain et les quelques cheveux qu'il a sur le dessus de la tête. Enfin comme souvent dans le film, Fish arbore un grand sourire aux dents bien irrégulières !