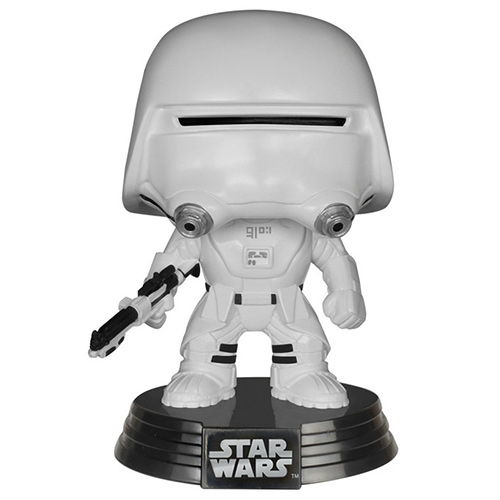 Figurine First Order Snowtrooper (Star Wars)
La figurine Funko Pop First Order Snowtrooper (Star Wars) vous intéresse ?

Vérifier la disponibilité sur

Des soldats adaptés au froid extrême
Les First Order Snowtroopers sont des personnages du nouveau film de la saga Star Wars : The Force Awakens. Ils sont les descendants des Snowtroopers de l'Empire Galactique dans la première trilogie mais répondent à Kylo Ren, chef du Premier Ordre. Ce sont les soldats spécialisés dans les missions ayant lieu sur des planètes particulièrement froides. Dans The Force Awakens, ils patrouillent à la surface de la nouvelle base Starkiller.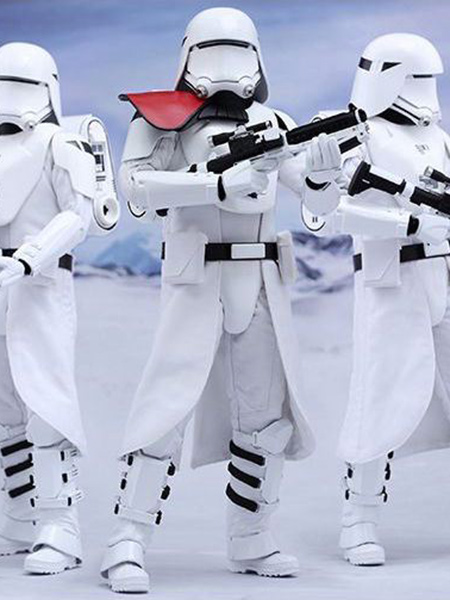 Les Stormtroopers du froid
Etant donnée la particularité de leurs missions, ces soldats ont une armure différente des autres Stormtroopers. Leur armure blanche est bien plus couvrante en tissu épais et ne laisse apparaitre aucune partie de la tenue noire plus légère qu'ils portent en-dessous. Ils portent en plus un long manteau blanc et un impressionnant fusil blaster. Leur casque est lui différent, proche de celui des Flametroopers mais ne laissant qu'une toute petite ouverture pour les yeux.