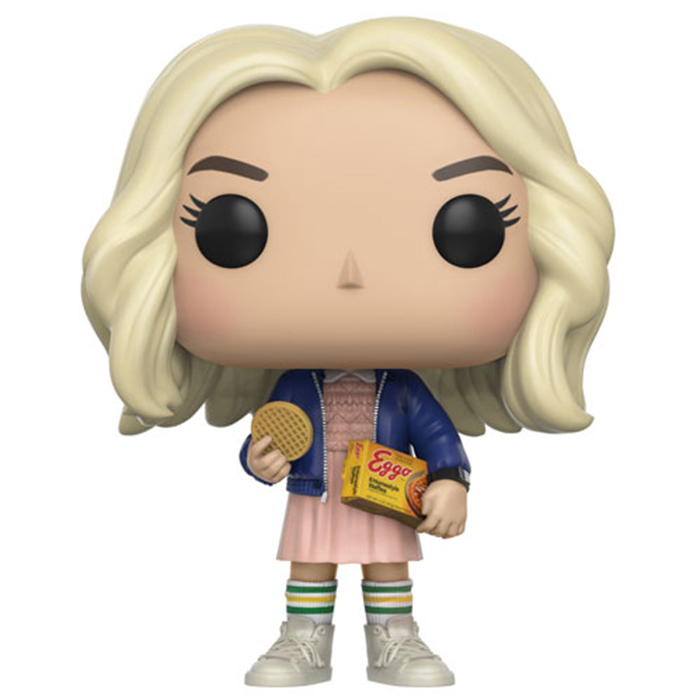 Figurine Eleven with eggos chase (Stranger Things)
La figurine Funko Pop Eleven with eggos chase (Stranger Things) vous intéresse ?

Vérifier la disponibilité sur

Une étrange nouvelle venue
Eleven est l'un des personnages les plus importants de la série Stranger Things. Dans cette série Netflix se déroulant au début des années 80 dans une petite ville américaine, Will, un jeune adolescent, est enlevé près de chez lui et de la forêt dans des circonstances mystérieuses. La police locale et sa mère commencent les recherches mais sa bande d'amis décide de mener leur propre enquête. Alors qu'ils retracent ses pas dans la forêt, ils tombent sur Eleven, une étrange jeune fille en tenue d'hôpital et au crane rasé. Elle parle peu et semble terrifiée et ils décident de l'emmener pour la cacher dans le sous-sol de l'un d'entre eux : Mike. Très vite cependant, ils se rendent compte qu'Eleven a des pouvoirs surnaturels et qu'elle semble avoir des informations sur l'endroit où Will aurait été emmené.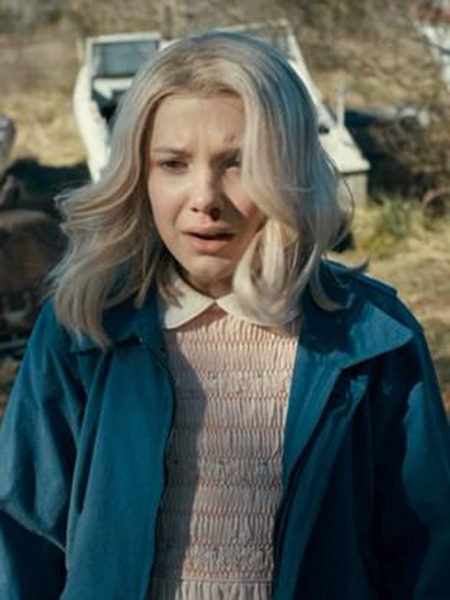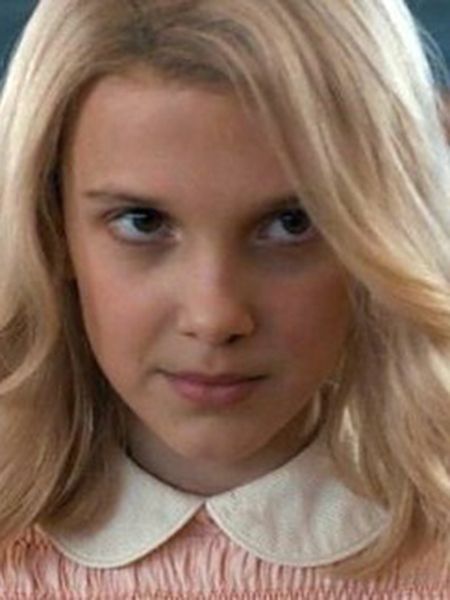 Eleven déguisée
Lorsque les garçons se rendent compte qu'Eleven peut communiquer sur des fréquences très spéciales sur leur talkie-walkie, ils décident de l'emmener à leur école pour qu'elle teste cela sur leur cibi beaucoup plus puissante. Mais Eleven ne passant pas vraiment inaperçue, ils tentent de la déguiser avec d'anciens vêtements de la soeur de Mike et des accessoires qu'ils trouvent dans ses affaires. Elle porte donc une robe rose avec un petit col blanc très sage bien typique de l'époque ainsi qu'un blouson bleu. Avec cela elle porte des baskets blanches ainsi que de hautes chaussettes blanches à rayures. Dans sa main, elle tient une boite en carton d'eggos et dans l'autre une gaufre eggo. Enfin ce qui différencie cette figurine chase de la figurine classique, c'est qu'Eleven est ici représentée avec la perruque blonde qu'elle porte pour mieux passer inaperçue à l'école des garçons.