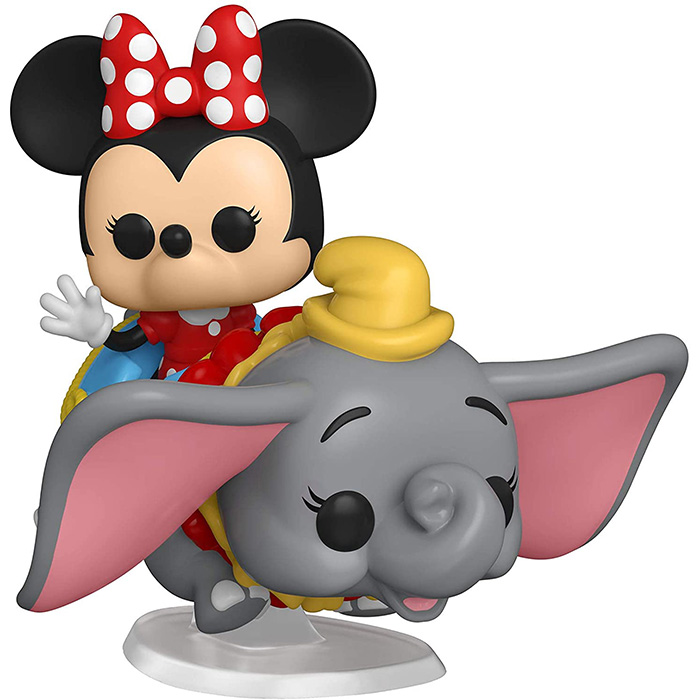 Figurine Dumbo the flying elephant attraction and Minnie (Disneyland Resort)
La figurine Funko Pop Dumbo the flying elephant attraction and Minnie (Disneyland Resort) vous intéresse ?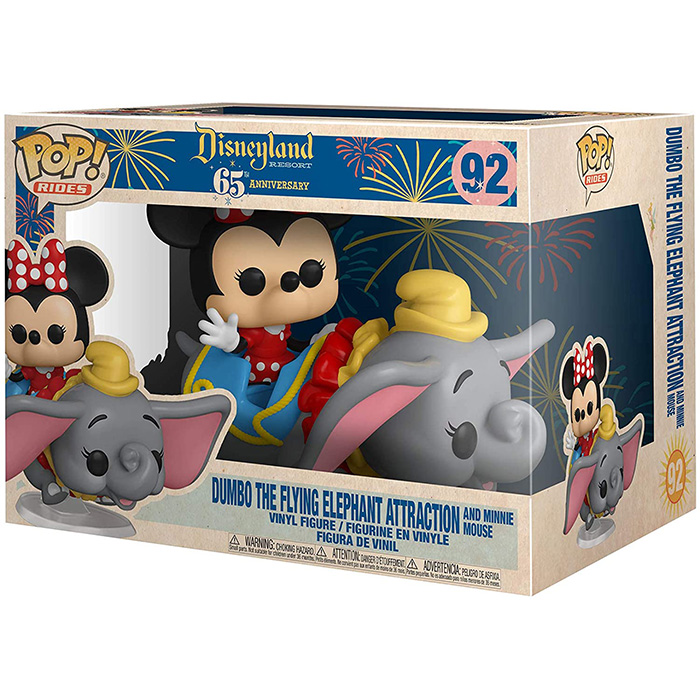 Vérifier la disponibilité sur

Un classique Disney
Dumbo the flying elephant est une des plus anciennes attractions du premier parc Disneyland et la seule à être présente dans tous les parcs Disney avec chateau. Elle aurait du être en marche dès l'ouverture du premier parc en juillet 1955 mais n'ouvrit finalement qu'un mois plus tard due à des problèmes techniques. Elle est bien sûr basée sur le fameux dessin animée de 1941 racontant l'histoire d'un jeune éléphant de cirque qui va réussir à s'enfuir et s'envoler grâce à ses oreilles de taille démesurée. L'attraction est une sorte de carousel avec seize voitures qui tournent en rond et que les passagers peuvent actionner eux-même pour qu'elles montent ou descendent. A l'origine, les seize voitures n'étaient pas toutes censées représenter Dumbo mais les éléphants de la scène des éléphants volants du même film. Minnie est elle la petite amie de Mickey et l'un des plus anciens personnages du monde de Disney. Il est donc logique qu'elle soit représentée sur cette figurine célébrant les 65 ans du parc.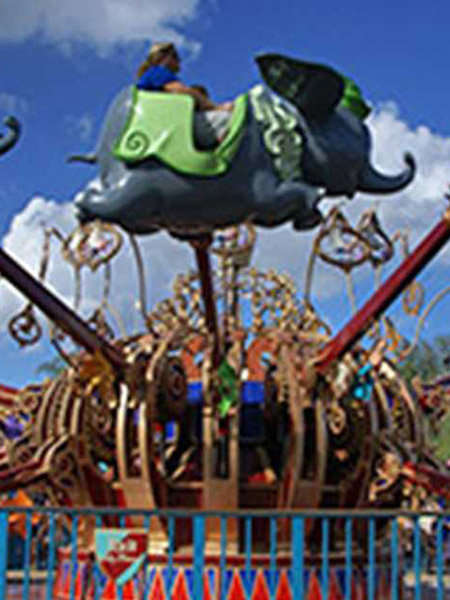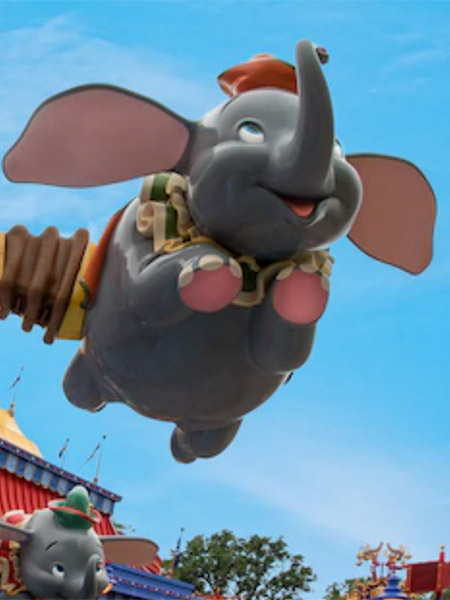 Un adorable éléphant
A l'occasion des 65 ans du premier parc Disneyland, Funko a donc représenté l'une des voitures de l'attraction Dumbo. Elle représente Dumbo avec ses grandes oreilles donnant l'impression qu'il vole posé sur un socle transparent. Il porte sa tenue rouge et jaune du cirque ainsi que le petit chapeau assorti sur sa tête. Il a la bouche grande ouverte et la trompe qui s'enroule. Minnie est sur le dos de Dumbo et porte son habituelle robe rouge à pois blanc avec un petit col blanc. Elle porte aussi un gros noeud assorti entre ses deux oreilles.