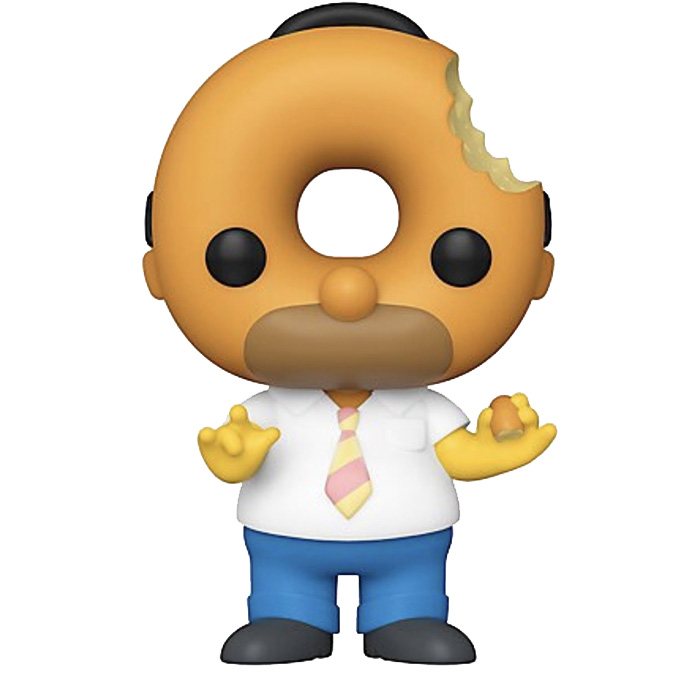 Figurine Donut Head Homer (The Simpsons)
La figurine Funko Pop Donut Head Homer (The Simpsons) vous intéresse ?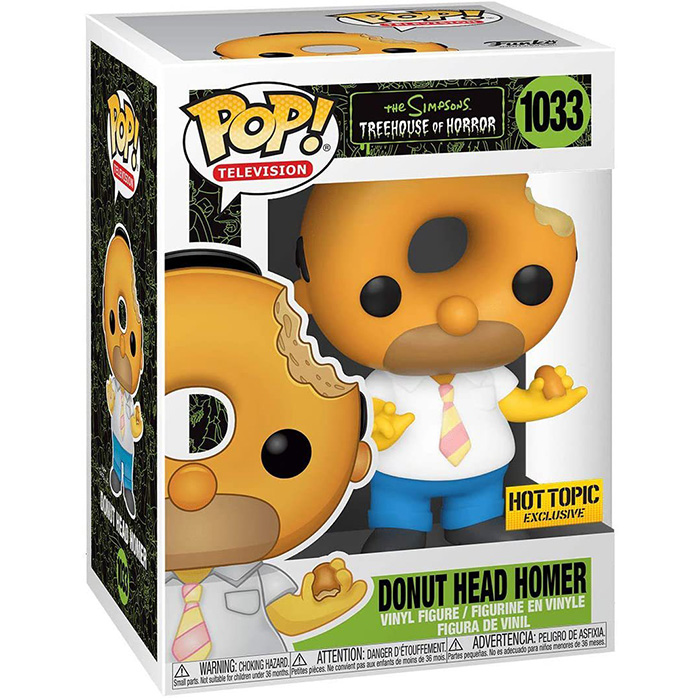 Vérifier la disponibilité sur

Son âme pour un donut
Donut head Homer est le résultat de son marché avec le diable dans l'un des épisodes de la série d'épisodes alternatifs The Treehouse of Horror. En effet dans cet épisode, Homer se réveille après s'être endormi au travail et se rend compte qu'il n'y a plus de donut. Il dit alors qu'il vendrait son âme au diable pour un donut. Le diable apparait et lui propose un contrat. Homer accepte et dans un accès de lucidité laisse quelques miettes du donut, pendant que le diable ne pourrait pas avoir son âme tant qu'il ne serait pas fini. Malheureusement, il se réveille la nuit et mange les miettes restantes, ayant déjà oublié le contrat. le diable l'emmène en enfer mais Marge parvient à le sauver en retrouvant leur photo de mariage sur laquelle Homer avait écrit qu'il lui vendait son âme. Le contrat n'a donc plus lieu d'être. Mais le diable étant fâché, il jette tout de même un sort à Homer qui se retrouve avec une tête de donut.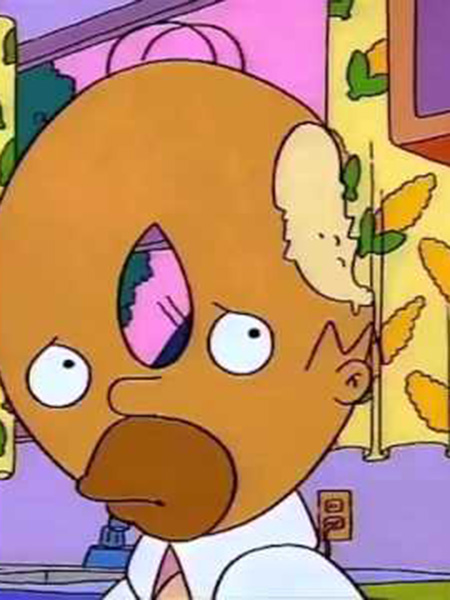 Une tête délicieuse
Homer est donc ici représenté avec sa tête de donut. Il porte son habituelle tenue de travail, un pantalon bleu avec une chemise blanche à manches courtes et une cravate rayée rose et jaune et sa peau est jaune comme toujours. Mais sa tête est maintenant faite de donut avec tout de même des yeux, un nez et cette bouche reconnaissable et quelques touffes de cheveux sur la tête. Enfin, Homer ne résistant pas à un donut, on peut voir qu'il a déjà grignoté plusieurs morceaux de sa propre tête.