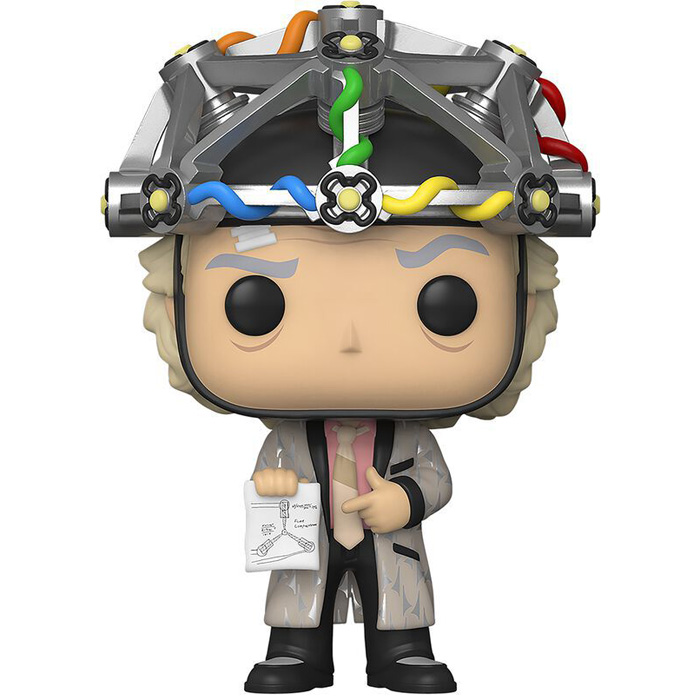 Figurine Doc with Helmet (Retour Vers Le Futur)
La figurine Funko Pop Doc with Helmet (Retour Vers Le Futur) vous intéresse ?

Vérifier la disponibilité sur

Les origines d'une idée
Doc, de son vrai nom Emmett Brown, est l'un des personnages principaux de la trilogie Retour Vers le Futur. Dans le premier film, il parvient finalement à inventer la machine à voyager dans le temps dont il a eu l'idée des décennies auparavant. Il invite son jeune ami Marty McFly à venir filmer le premier test de celle-ci. Mais les choses tournent mal et Marty doit s'enfuir avec la voiture/machine à voyager dans le temps et se retrouve en 1955. Marty doit alors retrouver le jeune Doc afin qu'il l'aide à retourner dans son époque. Au début, Doc est difficile à convaincre mais Marty lui raconte d'où vient l'idée de la machine à voyager dans le temps que cette version de Doc vient justement d'avoir ce soir-là. Il va donc décider d'aider Marty et va devoir rivaliser d'ingéniosité afin de trouver un moyen de le renvoyer dans son époque avec les technologies de 1955.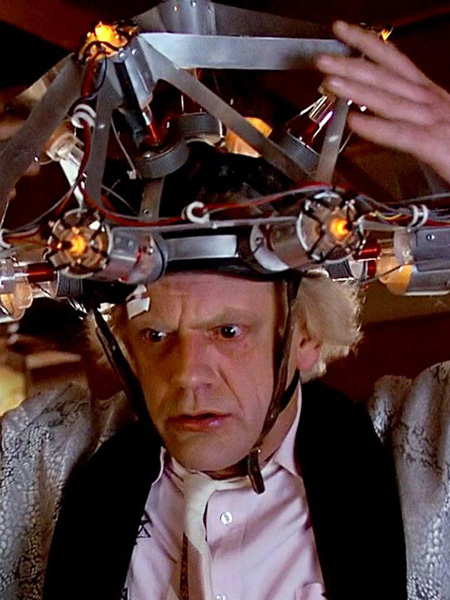 Un inventeur excentrique
Doc est ici représenté en version jeune dans la scène où il rencontre Marty pour la première fois. Il est en train de tester un casque qui est censé lui permettre de lire dans les pensées de l'autre personne qui en porte un. Il porte un pantalon noir avec une chemise rose et une cravate ainsi qu'un long peignoir gris ouvert. Au niveau de la tête, on reconnait ses cheveux déjà blancs et un peu longs et il porte donc ce drôle de casque métallique avec plusieurs branches reliées les unes aux autres ainsi que des fils électriques de différentes couleurs. Enfin, il tient dans sa main le croquis du convecteur temporel qui est la base de sa machine à voyager dans le temps.