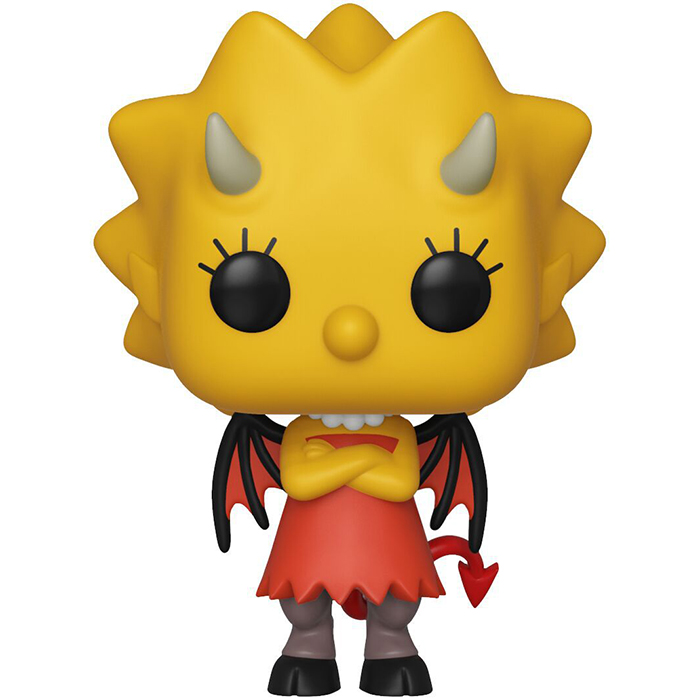 Figurine Demon Lisa Simpson (The Simpsons)
La figurine Funko Pop Demon Lisa Simpson (The Simpsons) vous intéresse ?
Vérifier la disponibilité sur

Le lycée de l'enfer
Demon Lisa est une version de Lisa Simpson dans l'un des épisodes The Treehouse of Horror des Simpsons. Cette série d'épisodes se déroule en parallèle de la trame de la série et raconte en général trois petites histoires d'horreur souvent inspirées de films célèbres. Dans celle-ci, Bart est en retenue et trouve une inscription en araméen sur un vieux bureau. Grâce à une application, Lisa décrypte le texte et cela les envoie en enfer qui se trouve être un lycée. Lycée dans lequel Bart réussit bien mieux qu'un lycée normal.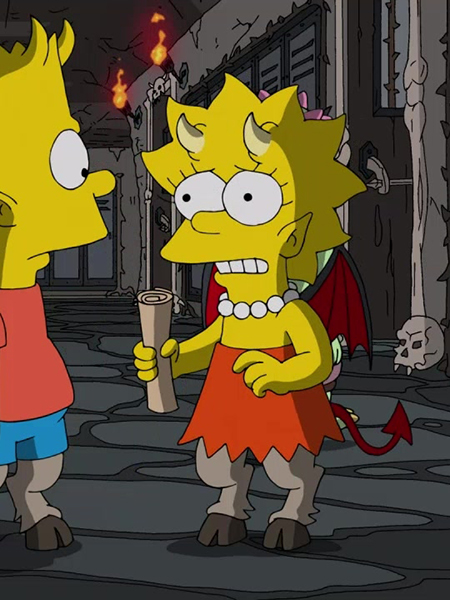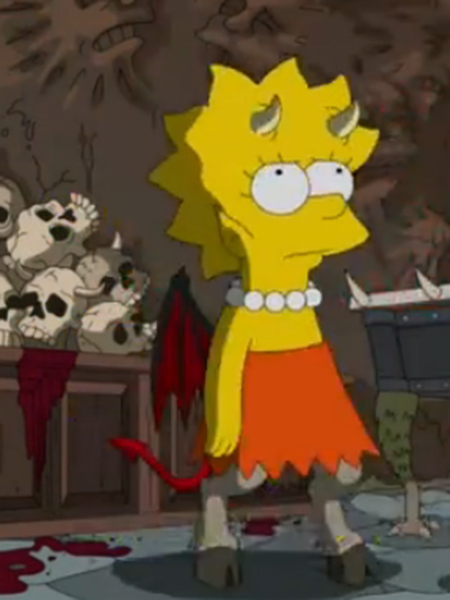 Un adorable démon
Lisa est donc ici représentée sous la forme de démon qu'elle prend en arrivant dans le lycée de l'enfer. Sa peau est toujours jaune et ses cheveux e en forme d'étoile mais elle a deux cornes sur le front. Elle porte toujours une petite robe rouge avec des perles blanches mais ses jambes sont des pattes de bouc et elle a des ailes rouges de chauve-souris ainsi qu'une queue pointue.