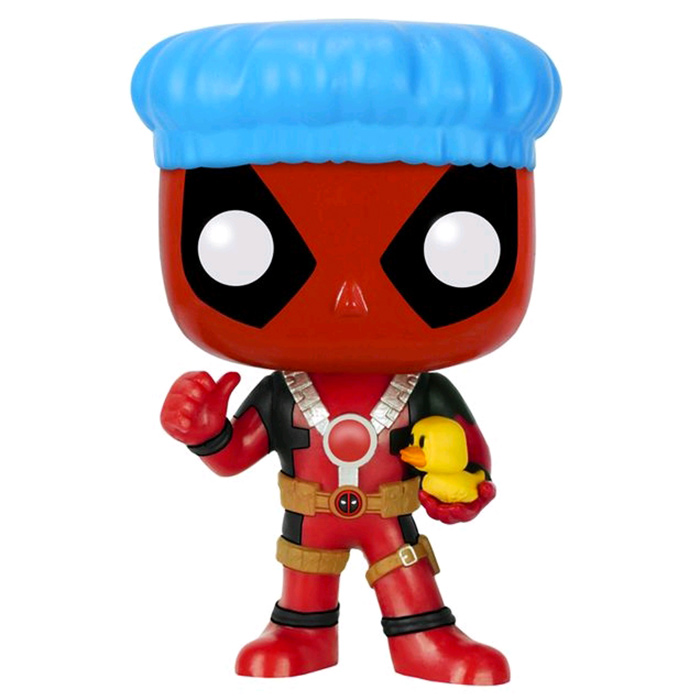 Figurine Deadpool shower cap and ducky (Deadpool)
La figurine Funko Pop Deadpool shower cap and ducky (Deadpool) vous intéresse ?

Vérifier la disponibilité sur

Un super héros pas comme les autres
Deadpool est le personnage principal des comics Deadpool et du film qui en est l'adaptation. D'abord apparu dans les comics X-men en tant qu'ennemi de Wolverine puis en tant qu'allié après que celui-ci l'ait recruté, Deadpool a fini par avoir ses propres aventures. Deadpool est un ancien agent de la CIA qui a accepté de participer à des expériences scientifiques dans l'espoir de soigner son cancer au stade terminal. Les scientifiques parvinrent à le guérir mais leurs autres expériences le laissèrent presque immortel mais aussi défiguré. Ne quittant plus jamais son costume, Deadpool devient donc un super-héros aux méthodes plus que douteuses. N'hésitant pas à tuer, il est aussi très populaire pour son humour très particulier et pour sa tendance à briser "le quatrième mur".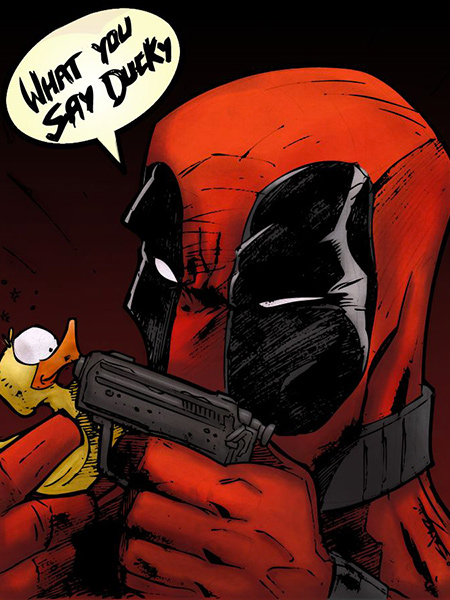 Un personnage haut en couleur
A cause des expériences qui l'ont défiguré, Deadpool ne quitte jamais son costume intégral et les dessinateurs du comic s'amusent bien souvent à le dessiner dans des situations improbables. On le retrouve donc ici avec un bonnet de douche et un canard en plastique jaune comme s'il était de prendre son bain. En dehors de ça, il porte bien sûr son habituelle combinaison noire et rouge avec quelques harnais autour de la taille et des cuisses pour y accrocher des armes.