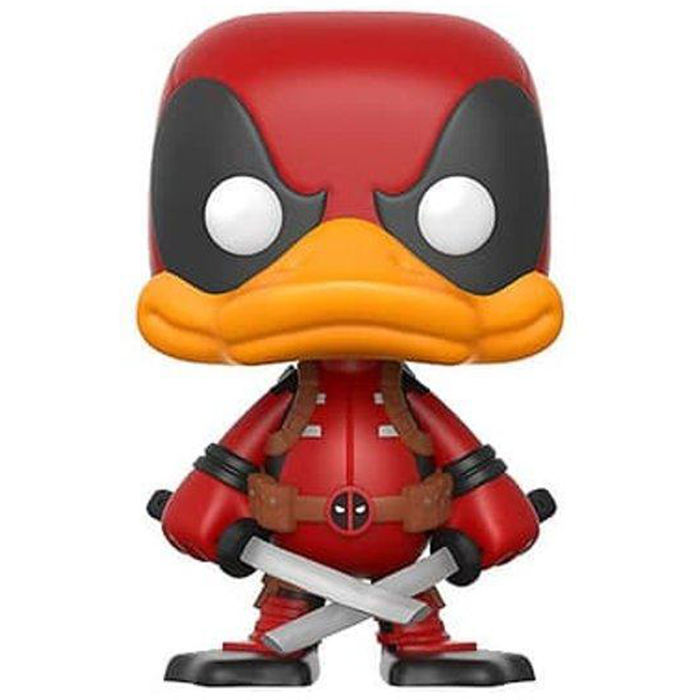 Figurine Deadpool The Duck (Deadpool The Duck)
La figurine Funko Pop Deadpool The Duck (Deadpool The Duck) vous intéresse ?

Vérifier la disponibilité sur

Un croisement improbable
Deadpool The Duck est le personnage central d'un comic complètement déjanté du même nom où deux personnages de l'univers Marvel se retrouvent coincés dans le même corps. En effet, quand Deadpool est envoyé en mission par le SHIELD pour stopper les agissements d'un mystérieux extra-terrestre qui sème le trouble dans la galaxie, il se retrouve face au fameux Howard The Duck. Ce qu'aucun des deux n'avait anticipé, c'est que suite à un accident qui tourna mal, ils se retrouvèrent fusionnés en un seul personnage, le redoutable mais très mignon mercenaire, Deadpool The Duck.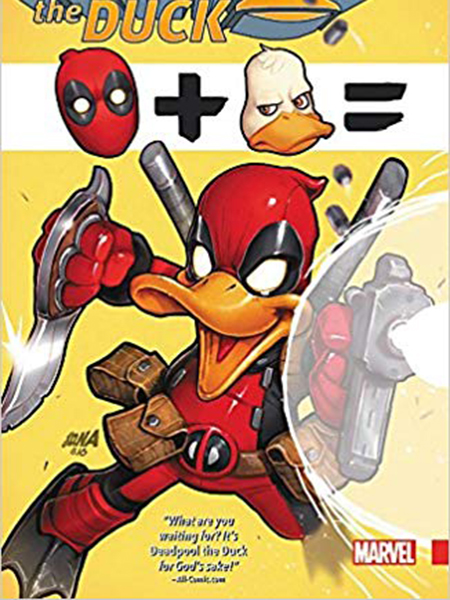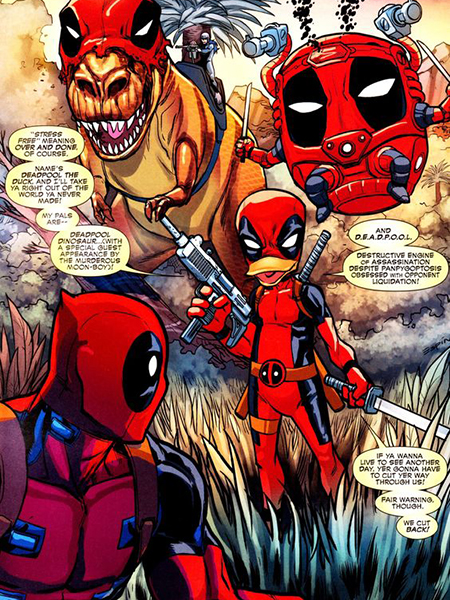 Un adorable mercenaire
Comme dans le comic, Deadpool The Duck a donc bien le corps d'un canard avec le costume de super-héros de Deadpool. On retrouve donc ce costume rouge et noir sur le corps tout rond d'un canard. Comme le vrai Deadpool, il tient ses armes de prédilection dans chaque main : des sabres japonais, et porte des harnais en cuir autour du buste. Au niveau de la tête, on retrouve son gros bec orange de canard ainsi que le masque qui couvre habituellement tout le visage de Deadpool.