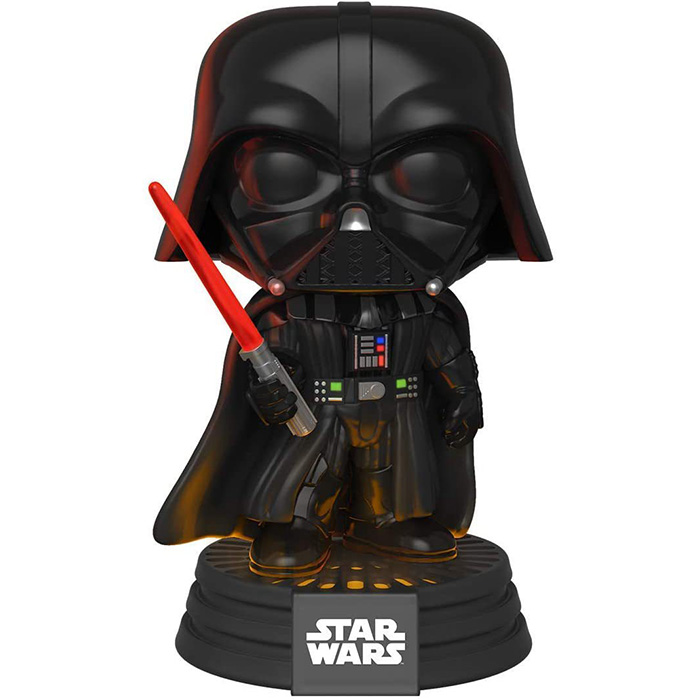 Figurine Darth Vader light and sound (Star Wars)
La figurine Funko Pop Darth Vader light and sound (Star Wars) vous intéresse ?

Vérifier la disponibilité sur

Un méchant inégalé
Darth Vader, de son vrai nom Anakin Skywalker, est le principal méchant de la première trilogie Star Wars et le plus célèbre de la saga en général. Il est le numéro deux du fameux empire galactique de la saga. Comme le héros de la série Luke Skywalker, il maitrise la Force mais a choisi de sombrer dans le côté obscur. On apprend qu'à la fin du deuxième film qu'il est en fait le père de Luke et de sa soeur Leia. A la toute fin, il va finalement se retourner contre le l'empereur Palpatine et aider l'alliance et ses enfants à triompher. Dans la seconde trilogie, on le suit depuis l'enfance quand il est découvert par Obi Wan Kenobi qui reconnait son potentiel incroyable pour maitriser la force. On comprend aussi comment il a basculé du côté obscur de la Force quand la femme qu'il aime risque de mourir.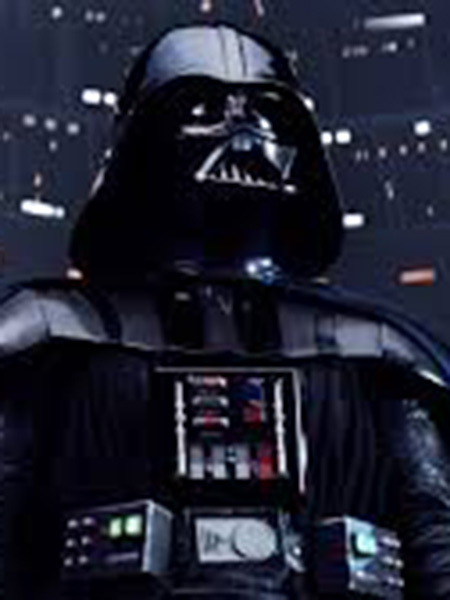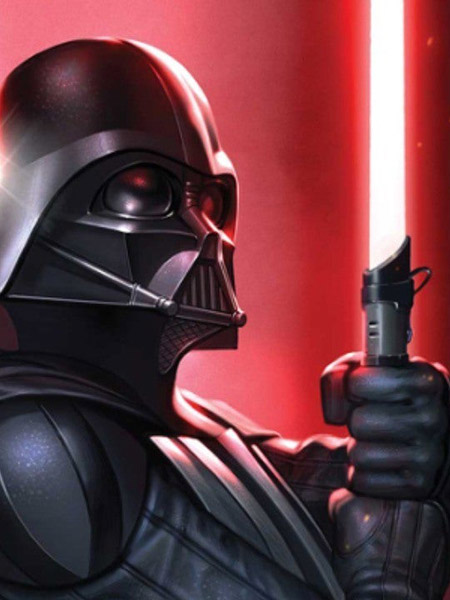 Un Darth Vader plus vrai que nature
Darth Vader est ici représenté en version light and sound, c'est à dire qu'il y a des effets de lumières et de son que l'on peut déclencher en appuyant sur la tête de la figurine. Le traditionnel socle Star Wars sur lequel il est posé émet une lumière orange qui éclaire le personnage du dessous et le sabre laser rouge qu'il tient dans sa main peut aussi s'éclairer. On peut aussi entendre le son du sabre laser qui bouge ainsi que la fameuse respiration du personnage. Au niveau de l'apparence, on retrouve bien sûr sa tenue intégralement noire avec cette longue cape et tous les éléments électroniques sur son torse ainsi que ce fameux casque à la forme particulièrement reconnaissable.